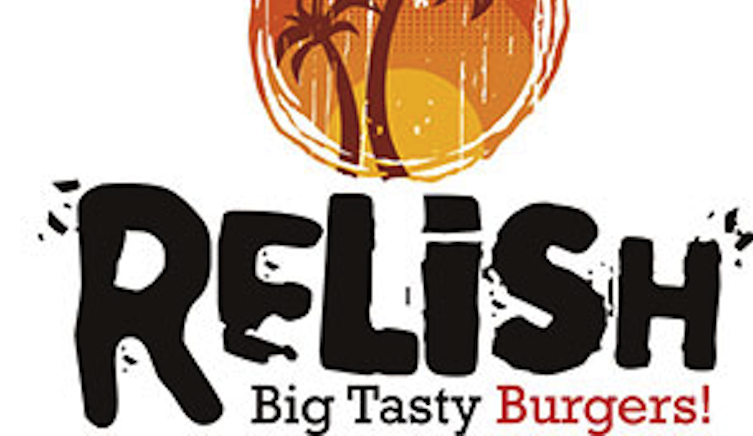 Everyone who ever reads this will know that I love burgers so when I went to America it will probably come as no surprise that I tried to go to a bunch of burger places, because you know, who do burgers better than the Americans right? Actually I couldn't have as many burgers as I wanted because after about four meals I had put on half a stone, but I still tried my best. And this brings us to Big Tasty Burger in Gainesville (I actually found out later that the actual restaurant was called Relish USA and it was just the burger that was called the Big Tasty Burger but I really like the idea that it's called Big Tasty Burger so I'm just going to keep referring to it as that for the remainder of this review).
Let's set the scene. I had just been kicked out of my hotel room the day after Fest 10 and I was seriously hanging as I pretty much hadn't stopped drinking for about 72 hours and had slept for about 10 of them total. I needed a burger. A taxi driver had recommended me this place called Munchies 420 which was about a block from my hotel so I walked over there. Apparently this place gave you the biggest and grossest portions of everything and had been on Man Vs Food so it sounded kind of perfect right now. Unfortunately it didn't open until 4:20. Fortunately, Big Tasty Burger was right next to it so I went in there.
Now, the concept behind this place is cool. It's like Subway, but with burgers. Let me say that again, Subway with burgers. You go up to the line, order what burger you want (I had a double tasty) then you go down the line as they cook it and add whatever extras you want. This is a cool idea. And there are a lot of different options you can add to your burger. Of course, there's your standard extras like bacon, eggs and cheese but there's also some rarer toppings like jalapenos, pineapples, mushrooms and sprouts – although I'm not sure why you would sprouts on a burger – and a great range of sauces such as avocado relish, chipotle, blue cheese and ranch. The burgers themselves were great as well – angus meat that is never frozen and fresh cooked to order. They were also massive, so much so that I could have ordered a single tasty and been happy. There's the option for a triple tasty too, got no idea how people do that. Here's a picture so you get an idea of what we're talking about: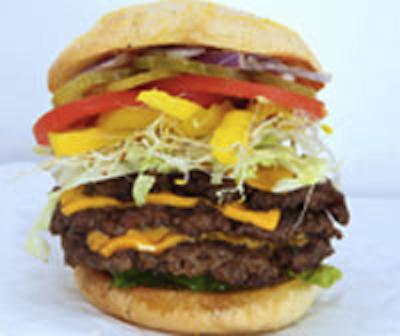 In short, Big Tasty Burger was great especially for essentially what was just fast food. That is one of the problems with it though. I guess I went around lunchtime but the fact that the burgers are cooked to order right there and then means that as you're queuing and waiting for your burger in the line – which is a considerable wait – you just get really hot and sweaty because you're right by the grill. In my supremely hungover state this was definitely not ideal. However, the burger DID make up for it when it arrived. It was a shame I only discovered Big Tasty Burger on my last day in Gainesville as I would definitely have eaten there again and it almost managed to sort out my hangover (not really I had to sneak into another hotel room and sleep in a bed for four hours before I drove to Orlando). I guess maybe next year.
RATING: 

 BRAP
RATING KEY:
IN THE GUTTER 

CRAP

STANDARD 

BRAP 

NEXT LEVEL