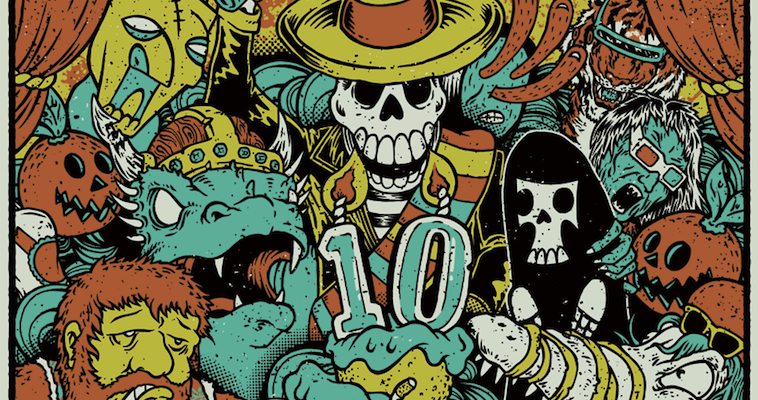 So I haven't posted much on Sick Chirpse about punk rock recently but this video was too good for me not to share it. I might have mentioned it on these pages or I might have not – I can't remember – but I went over to Gainesville, Florida in America at the end of October for The Fest 10 which is pretty much the best festival you could ever go to if you're into punk rock as it's just a bunch of punk rock bands playing in a bunch of venues with a bunch of punks with beards drinking PBR and staying up all night and singing along.
It rules and it was even better this year because so many people from England I know went and so many good bands played, like literally every band in the history of punk rock that I like played except The Lawrence Arms and I guess NOFX but they are probably too big. I've been about four times now and every time I say I'm never going to go back again because it won't be as good but this video just makes me want to go back even more. It's a great video that encapsulates everything that is great about The Fest. I.E. beer, crowdsurfing and singing along to your favourite punk bands. They picked some really good songs for the video too – Bouncing Souls and Hot Water Music playing Wayfarer together and then Great Cynics playing Moorhen. Great Cynics actually featured on the very first (and only) Punk Rock Playlist I wrote back when nobody knew who they were. Boy, can I pick 'em!
Anyway this video rules and I'm probably going to watch it every time I'm sad because it cheers me up and makes me feel awesome and remember how awesome punk rock can be and how awesome a time I can have with my friends. I guess I'll be going back to Fest next year.
The Fest 10 from Steadfast Videos on Vimeo.