Last week, we were introduced to Brad Pitt's new girlfriend, Nicole Poturalski. She's 30 years younger than Brad and is an absolute babe. Shocking, I know…
Featured Image VIA
Well it turns out that 27-year-old Nicole is already married – to a 68-year-old German restaurateur.
As reported by the NZ Herald:
Brad Pitt's rumoured new girlfriend Nicole Poturalski, is reportedly married but in an open relationship with her 68-year-old husband.

The German model, 27, was linked to Pitt late last week when the pair were spotted arriving in the south of France for a holiday.

But according to the Daily Mail, Poturalksi has been married to well-known German restaurateur Roland Mary for eight years, and the couple have a 7-year-old son.
Wow. So not only did she marry this Roland Mary bloke when she was 19 and he was 61, they also have a 7-year-old son together and have an 'open marriage' situation. Pretty cool arrangement I guess if it works for both parties.
Well as we now know, Nicole is now off frolicking with Brad Pitt in the south of France. Which begs the question – how would you feel if you were an old man married to a 27-year-old model who is shagging Brad Pitt on the side? Would you be OK with it?
I mean at the end of the day, this is still your wife:
Yeah OK maybe your buddies in the restaurant business will laugh and crack jokes behind your back about how you're being cucked by Brad Pitt, but who cares? It's not like Brad Pitt would shag any of their wives, right? Joke's on them!
Also if I had to guess I'd say Mr Roland Mary has a few side pieces of his own to keep him busy when Nicole's off hanging out with Brad Pitt. Or maybe they have some kind of agreement where Roland gets to watch? This is Roland btw: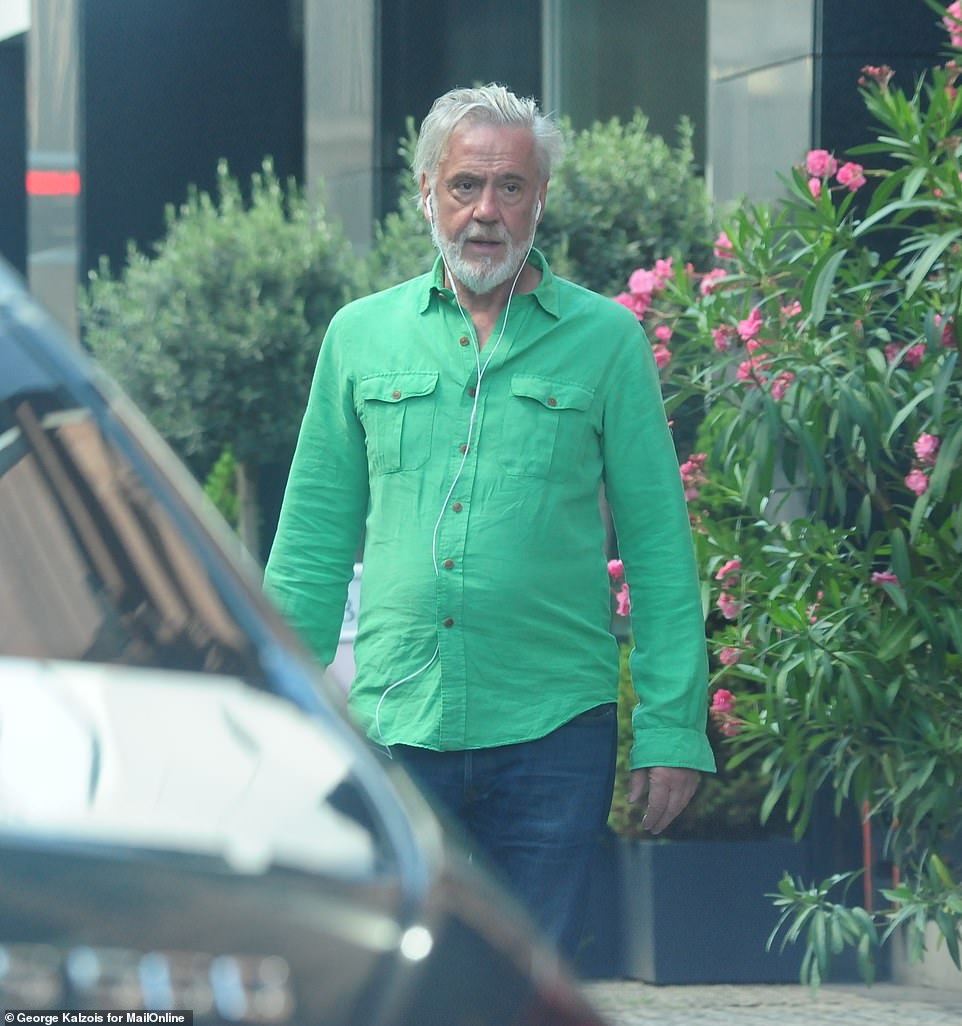 Either way, according to MailOnline, Roland "doesn't mind" his wife dating the Hollywood actor.
They are still married, but you could describe their relationship as an 'open marriage'.

He has been married several times and has five children. He is not interested in negativity or jealousy.
That's the spirit! We could all learn from Roland Mary's outlook on life.
For the time Brad Pitt & Edward Norton got high AF at the Fight Club premiere, click HERE.