Unbelievably screwed up story out of Hull today involving a son who tried to rape his own mum after watching chimpanzees mating on Channel 4's 'Secret Life Of The Zoo'.
Featured Image VIA
The 18-year-old, who cannot be named for legal reasons, is now on trial charged with sexual assault, engaging in sexual activity in the presence of a child and exposure (he showed his little sister his dick as well).
As per Metro, Hull Crown Court heard how the lad (who was 16 at the time) started a conversation about sex with his mum while watching the programme featuring mating chimpanzees on January 4, 2018.
He also told his mum about a video he had seen on his dad's phone of his parents having sex and how that made him want to have sex with her. Yikes.
Prosecutor Mr Lowe said:
He told her that since he had seen the video of her having sex with her ex-partner [his dad], he couldn't stop thinking about having sex with her and raping her.
She told the boy 'I'm your mam' and went into the kitchen 'to let him think about what he'd said.'
She told the court:
He just looked at me like he'd done nothing wrong.
While she was in the kitchen she started doing the dishes and her son creeped up on her from behind and began sexually assaulting her.
He came up behind me and put his hands under my armpits and then that's when he started touching my right breast and was pushing me against the draining board, and rubbing himself up and down me, his genitals in contact with my body.

I told him to stop and tried pushing him back but he was so strong and I could hear him breathing really heavily in my right ear. He stopped, didn't say anything just moved away and went into the living room. I don't know how long the incident was, it felt like forever.
The mum barricaded herself in her bedroom with a set of drawers and phoned the boy's dad and police.
The boy denies trying to have sex with his mum and claims that there had been an argument and he accidentally exposed her breast when she took his phone off him.
As if things couldn't get any more fucked up, the teen is also facing allegations that two days earlier he exposed his genitals to his sister, 10, and told her 'oh, oh, look, look'.
The girl appeared in court via video link and told the jury that when he heard their mum coming into the lounge he pulled up his boxers and jogging bottoms.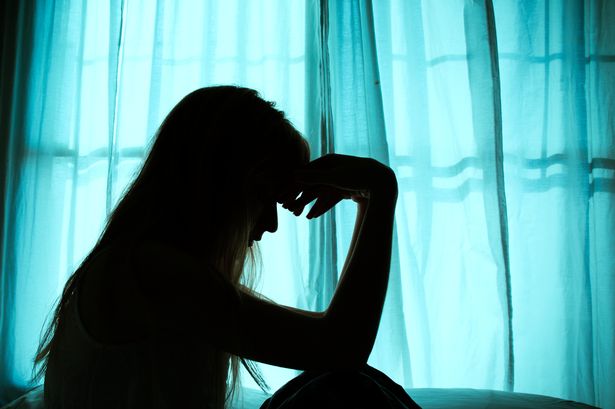 Is this lad the horniest kid on the planet? Certainly sounds like it to me. I mean if watching a bunch of chimpanzees mating on a nature show gives you the uncontrollable urge to shag your own mum (never mind exposing yourself to your sister) then there's definitely something wrong there. A sexual predator in the making for sure – get this kid the therapy he needs ASAP.
For the two incest sisters who were arrested following a 'jealous competition' to have sex with their dad, click HERE. Wow.