Bournemouth are not the first team to face the cruelty of the Premier League's fine margins following their relegation into the Championship last weekend, but they have the right to be utterly pissed off about it after a Hawk-eye blunder contributed to them losing their Premier League status.
Featured Image VIA
The goal-line technology system failed to detect Aston Villa's goalkeeper Orjan Nyland carrying the ball over the line in a game against Sheffield United just after lockdown, and thus the goal was not given to Sheffield United, rescuing Aston Villa a point at the end of a goalless game.
At least this goal didn't have any effect on the relegation of #Bournemouth and #AstonVilla staying up by a point 😳😳#GhostGoal #VARpic.twitter.com/FJyf6QQ4WW

— Well Done Michael, He's 13 ⚽ (@WDMichael13) July 26, 2020
That one point allowed Aston Villa to remain in the Premier League by a single point, relegating Bournemouth (who would have stayed up on goal difference if they'd finished level on points with Villa) and has resulted in a '£200 million catastrophe' for the club, who not only drop out of the Premier League and lose the cash injection that comes with it, but are also set to now lose their best players.
According to the Evening Standard, Bournemouth's board are meeting this week to discuss pursing a compensation claim against Hawk-Eye, who were as stunned as anyone else that their technology didn't register the ball going over the line and confessed it was a freak mistake that had never happened before. At the time, they apologised, claiming:
Seven cameras located in the stands around the goal area were significantly occluded by the goalkeeper, defender and goalpost.
Again, had the goal been given, Villa would have been relegated on goal difference – and Bournemouth would have survived by a single goal.
Let's be real though – Bournemouth have been absolutely shocking this season…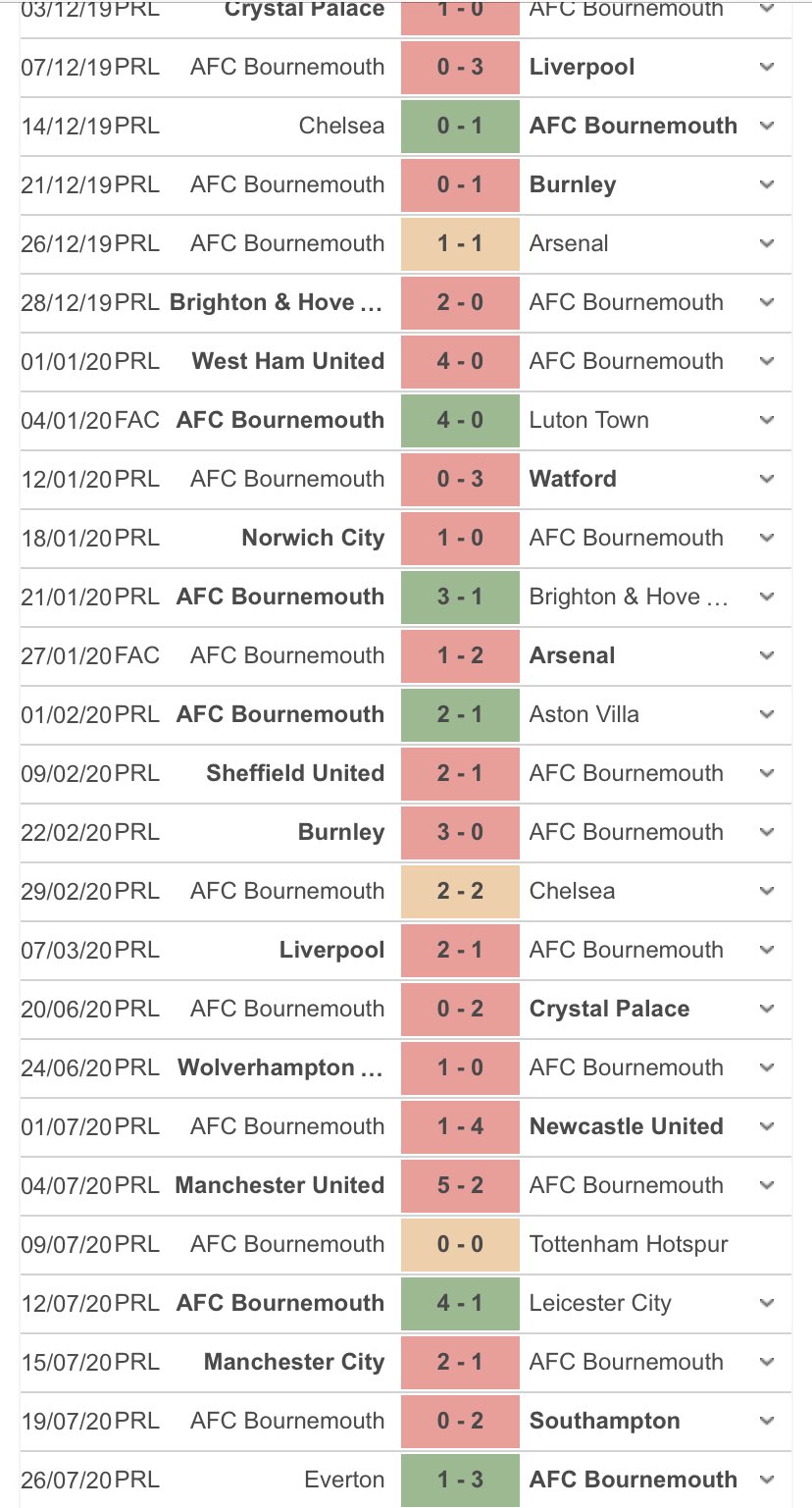 … but that doesn't mean they don't have a case here. Then again who's to say if Bournemouth haven't benefited from the countless other bad decisions made in other games that didn't involve them throughout the season? Although to be fair a 'bad decision' comes from the ref or the many VAR cock-ups this year as the league got used to the technology. This is a blatant goal that didn't get picked up by Hawk-Eye and may have just destroyed a Premier League club to the point of no return.
I've got a feeling they will pursue this compensation claim (well, they may as well) but whether it's given – who knows? Might set a precedent that Hawk-Eye, VAR and the Premier League don't really want to deal with.
For the Sheffield United fan who broke into Sheffield Wednesday stadium and took a massive shit in the middle of the pitch, click HERE.