We were tipped off by a tweet late last night that alerted us that a really hip looking company called Shoreditch Air had started selling bottled air from a number of 'cool' London boroughs.
Featured Image VIA 
As you can see from the above screenshot, you have the choice from Brixton, Croydon or Shoreditch Air itself – critically available in both Morning and Afternoon 'flavours' – and it'll set you back a sweet twenty pound note. Plus postage and package of course which is only (!) £10 in the UK and £20 internationally. Bargain.
There isn't much in the way of information about the site as it's just a Shopify account but the About Me section says the following:
We're Shoreditch Air and we bottle the finest of London's Air, so if you're missing home or would just like to get an idea of what London smells like you've come to the right place.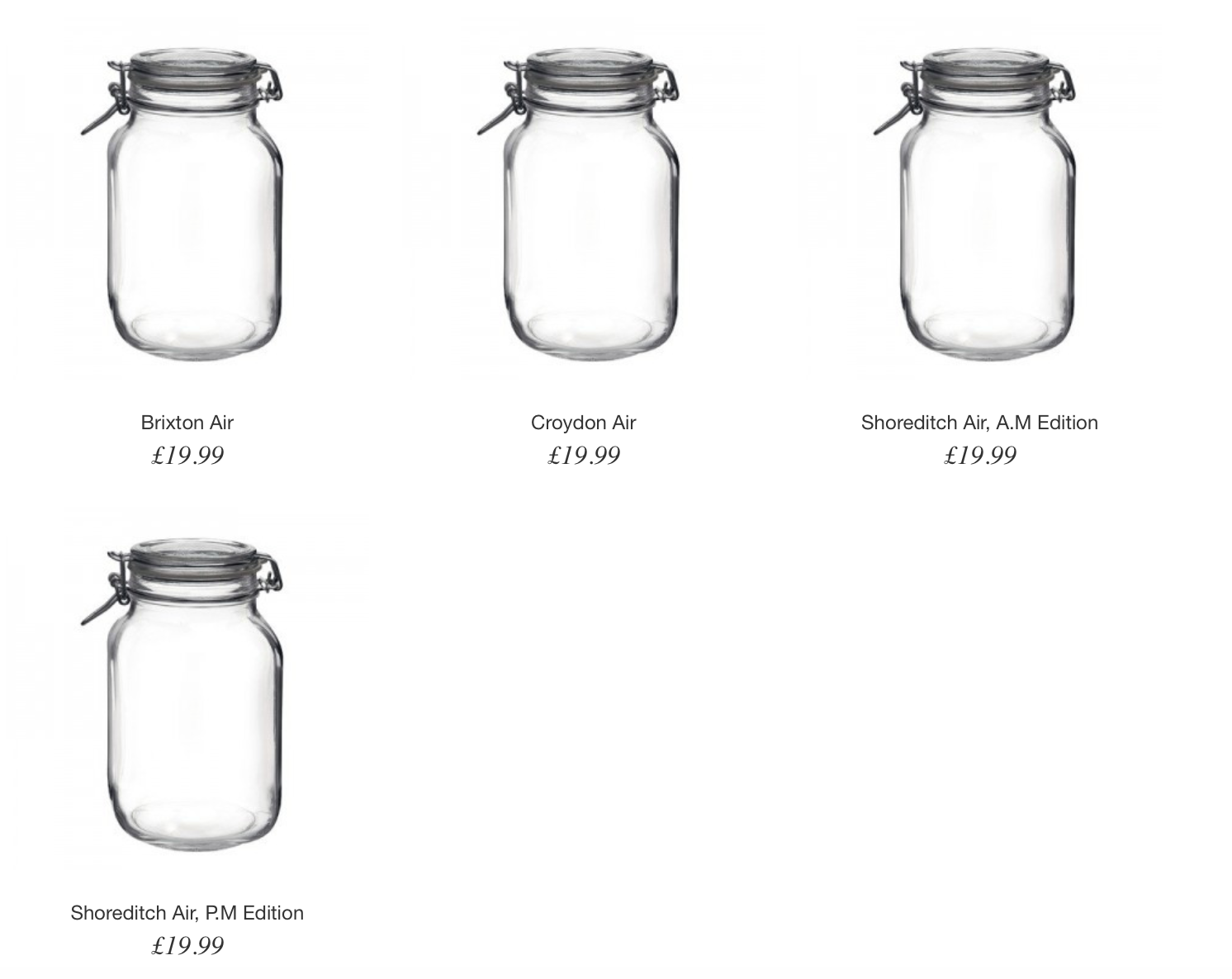 I suppose there might be some people out there that these bottles of air might appeal to? Somewhere? Pretty sure that most people out there would agree with me on the fact that this is really dumb, but you just know that there's some moron out there who dreams of living in Shoreditch who is probably idiotic enough yo actually part with his hard earned cash for a prized bottle of London air though.
To be honest, although this is really stupid I suppose we shouldn't be surprised – bottles of fresh air air already a big commodity over in China because of the pollution over there, so it makes sense that some hipster twat over here would take advantage of that and try and sell random air for a profit over here. I mean we only had the tap water bar pop up a couple of weeks ago in America, it was only a matter of time before something like this happened. Unfortunately it's just to be expected these days, isn't it?
I actually think that the guy who sent us the tweet is probably actually behind the shop as he seemed to be tweeting a bunch of newssites similar to ours about it and doesn't exactly use Twitter very often, so if you want to send him some abuse/banter you can find him over @spyxe1. I think (hope) it's probably a joke, but I can't really see why it's funny or what it's supposed to achieve? Any ideas out there?