We reported a couple of weeks ago on Sick Chirpse that Boris Johnson was facing life in prison for deceiving the public with his lies about how the country sent £350 million a week to the EU and posting it up on a bus, but it looks like that won't be happening anymore as the case was today thrown out by the High Court.
Featured Image VIA
The High Court failed to give a reason as to why they threw the case out, but assured us that an explanation would be forthcoming in the future. Businessman Marcus Ball (below) was understandably disappointed at the resolution and said the following: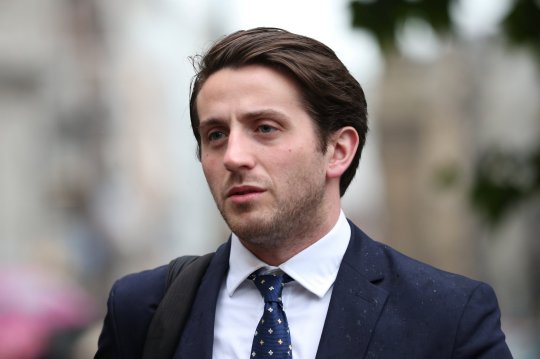 We have just given the green light for every politician to lie to us about our money forever. That is a terrifying idea.

You don't have the right to lie to the public about how their money is being spent.

I would ask you, please, all members of Parliament, all elected representatives, understand: you cannot lie to the public about their money.
I mean it's nice of him to ask but realistically that just isn't going to happen is it? And now that this case has been thrown out, they're free to keep doing it for how ever long they want without ever facing any real consequences. Excellent.
For more Boris Johnson, here's the evolution of his hair in pictures. At least that might cheer us up.