Well, that was fast. It was only over the summer that we learned Sacha Baron Cohen was secretly working on the sequel to Borat, and it's now been confirmed that Borat 2 will be arriving on Amazon Prime at the end of October, ahead of the US Presidential election the following month.
Featured Image VIA
As reported by Deadline:
Amazon Studios has acquired worldwide rights to the sequel of the 2006 film Borat: Cultural Learnings of America for Make Benefit Glorious Nation of Kazakhstan. The film, which stars Sacha Baron Cohen in the title role once again, will premiere late October on Amazon Prime and its subscribers in 240 countries and territories.
Borat: Gift of Pornographic Monkey to Vice Premiere Mikhael Pence to Make Benefit Recently Diminished Nation of Kazakhstan. Pretty simple title to remember?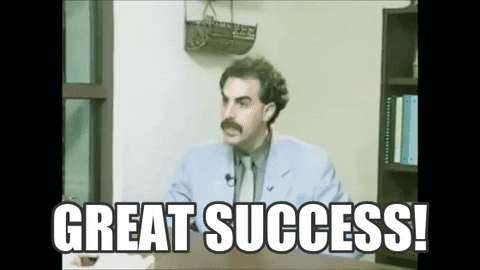 The question is of course whether 'Mikhael Pence' AKA Mike Pence will actually be making an appearance in the movie. No plot details have been made available, but judging by that title, you would have to think so.
If Sacha Baron Cohen somehow managed to trick the Vice President of the United States into an interview… I mean wow, just wow. I really can't see that happening but you just never know with SBC and with 2020 in general at this point. Either way – cannot wait.
For the time Sacha Baron Cohen fooled a redneck US city into thinking they were getting a brand new multi-million dollar mosque, click HERE. Genius.