A team of Philadelphia real estate investors purchased a property which turned out to be a booby-trapped meth house.
Featured Image VIA
This place is like the Home Alone house except instead of the traps being produced from the imagination of an adorable 8-year-old they have been created by the screwed up brains of adult meth addicts.
Luckily, they were able to disable this flying knife trap just in time:
The maddest part is where they measure up where exactly the knife would have would have hit if they hadn't noticed it. Look at the guy's face – he knows it would have been game over: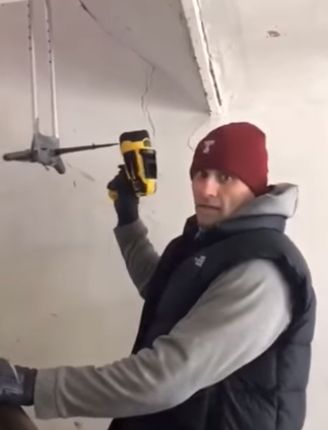 Must say though that is a pretty creative and impressive booby-trap, especially from someone who has made enough bad choices in life to wind up making booby traps in a meth house. Doubt Macaulay Culkin could have come up with something like that.
Only question is, was that the only trap in the house? Wouldn't shock me if they had one of those brutal human-sized mouse traps set up somewhere.