Nando's has become almost as synonymous with British culture as fish and chips and Yorkshire pudding in recent years and as such it's one of the main go to destinations when foreigners are over here and looking to experience what it's really like living on this island.
Featured Image VIA
Nando's is particularly popular amongst touring musicians because it's not that expensive and you're gonna get a lot of bang for your buck and it seems like it doesn't matter how big a world music star you are then there's always time for a cheeky Nando's. Bon Jovi is the latest big name to fall under their spell as it's been revealed that he booked out the whole of a restaurant in Liverpool after his recent gig there and racked up a £1000 bill feeding all his entourage.
There's no news on what the legendary rock star himself ordered, but customers planning to eat at the Aintree branch of the restaurant were less than impressed about the fact that they weren't allowed to order anything because Bon Jovi had literally taken over the kitchen. Here's what a couple of them tweeted: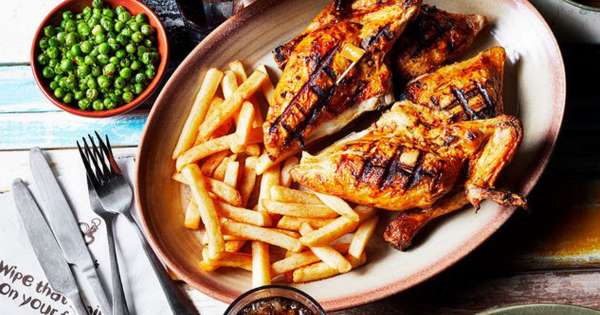 To be fair I would be pretty annoyed if I was heading to Nando's and bloody Bon Jovi went and took over the kitchen so I couldn't get my fix. Pretty inconsiderate when you think about it, but I suppose you can't fault the guy for wanting to do it right whilst he's over here. Bet the show was a corker.
For more Nando's, did you know you can now get breakfast at Nando's? I know right.