Remember a few weeks ago, when some kids on TikTok were directed to a suitcase on a beach by some random person on an app and opened it up to find a couple of chopped up bodies?
Images VIA
I had forgotten about it to be honest, but it didn't take much to remind me ahead of the news that the bodies have now been identified as 35 year old mother of four Jessica Lewis and her 27 year old long term boyfriend Austin 'Cash' Wenner. The pair were discovered in the suitcase on Alki Beach in Seattle on June 19th.
The coroner deduced that Lewis had died from multiple gun shot wounds on June 16th and Wenner was killed via one shot to his stomach on the same day. Her family are said to be heartbroken and are offering a $10,000 reward to anyone that can provide information about just what went down in this quite frankly bizarre and crazy situation.
Here's what Gina Jaschke, Jessica's Aunt had to say about it: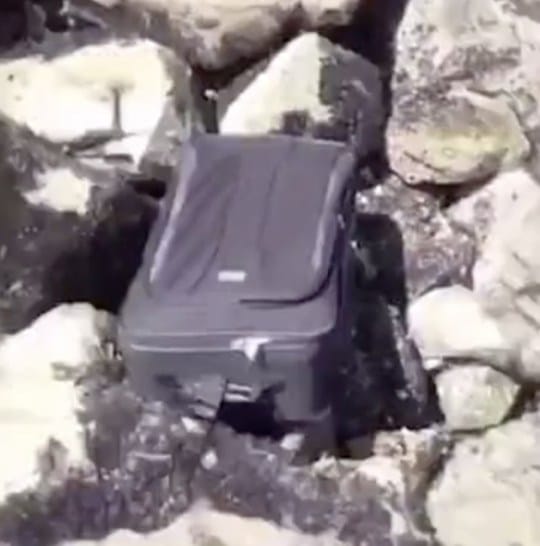 They were just nice normal people. Nobody deserves what happened to them.

I want somebody to pay for what they've done and if it brings any kind of solace to my family,

I'll do it. Because they're just devastated.
This is definitely one of the craziest stories that we've heard during the global pandemic and you just know that there's going to be a documentary about it fairly soon, or at least an episode of 'Unsolved Mysteries'. Can't really see how this is going to be explained because leaving a body in a suitcase on a beach and then sending some kids co-ordinates on an app to find it is literally something that has never happened before. I'm all ears.
RIP Austin and Jessica. Hopefully one day we find out what happened to them and justice is served.
For more of the same, check out this body that lay undiscovered for ten days during a heatwave. Disgusting.