Although there are countless ways to modify your grilled cheese sandwich – check out 17 of the best combo grilled cheeses if you don't believe us – I don't think I would ever have thought of adding blueberries and balsamic video to one. Turns out it looks absolutely delicious though judging by these pictures, and it's actually pretty easy to make too.
Images VIA
All you'll need is two thick slices of bread, a half-pint of blueberries, two ounces of goat cheese, sugar and a tablespoon each of butter and balsamic vinegar. The recipe is as follows: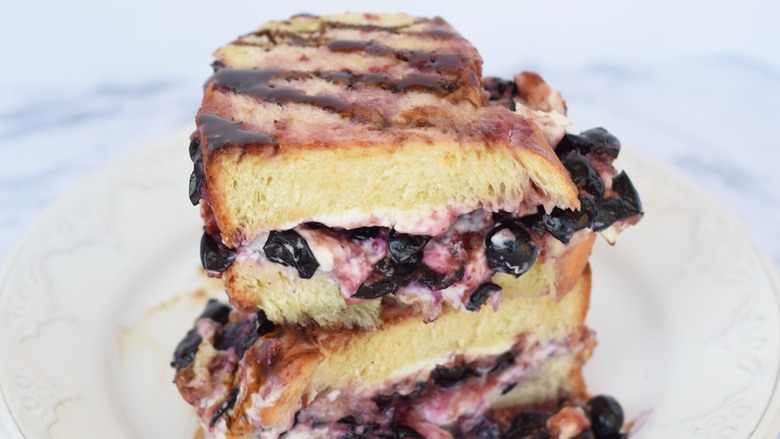 1. In a medium skillet, combine 1/2 tbsp. butter, blueberries, and sugar. Stir until sugar dissolves for about five minutes over medium heat. Press down on blueberries with the back of the spatula to release more juices.
2. Cut bread using a serrated knife into two generous slices. Spread 1/4 inch of goat cheese with a butter knife onto one side. Using a strainer spoon, add on blueberries. Close the sandwich.
3. Place remaining butter on a clean skillet, and turn heat onto medium. Let your grilled cheese sit for about four minutes, or until golden brown. Flip and repeat.
4. Drizzle with balsamic. Enjoy!