There's nothing like getting something for free, but I think I might be wary of thinking that a woman offering free sex in a hotel room to all her followers was actually genuine – I mean why would she do that?
Images VIA
Apparently not everyone in China shares my sense of caution though, as allegedly around 3000 people turned up to the hotel room of 19 year old blogger Miss Ye after she filmed a video saying 'Who's coming to get me…to have sex…for free' and letting everyone know that she was staying at the DoubleTree Hilton in Sanya in room 6316. She was forced to change rooms after so many people came to the hotel and were knocking on her door, and videos even emerged of people heading to the hotel and walking around it looking for her.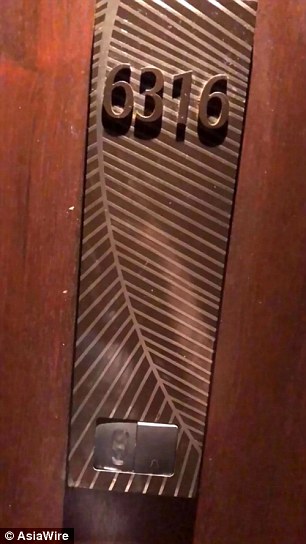 As well as changing rooms, Ye deleted her original post and replaced it with one begging her fans to stop looking for her. Bizarrely, she was then arrested by the authorities who suspected her of prostitution, which doesn't really make any sense to me but hey, I'm not working for the Chinese police force.
She's been given a 15 day detention and fined £57. I assume that everyone who went looking for her remained unfulfilled.
For more free sex, check out this story about a woman who beat her husband to death after he refused to have sex with her. Grim.