Despite absolutely loving bands like Green Day and Blink 182 when I was growing up, it's sorta at the point now where I just wish that they would give up and tour every five years and only play the classics because all of their new material is either trying too hard or not trying enough. When you get to your tenth record or whatever, there's not much you're gonna be able to do to reinvent the wheel and keep old fans happy.
Featured Image VIA
This can be seen quite clearly by the fact that Blink 182 have just announced some of the guest collaborators they're going to be using for the next record and they include Grimes, Lil Uzi Vert and Pharrell Williams himself. Ugh – sure that's going to be really 'interesting', 'experimental' and 'mature'.
Here's what Travis Barker had to say about the guest spots on a recent podcast: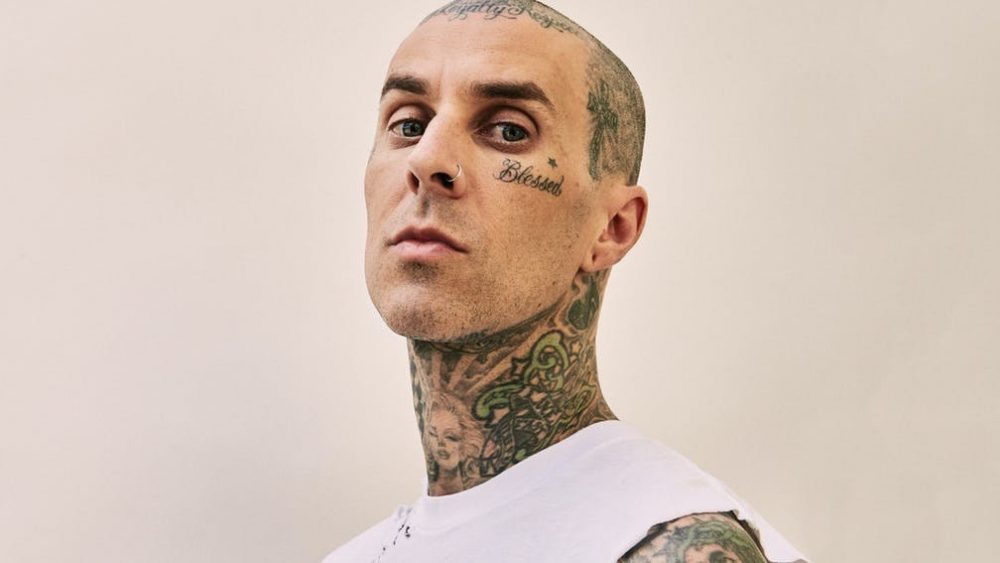 There's like a song with Grimes right now that's really, really cool that I love. There's a song with Uzi that's really, really cool that we did with Pharrell.

I mean, it's not like Blink's making a rap song or anything. It's like bringing Uzi over to our world. So it's more of a punk kind of like reggae feeling song. I don't think Blink will ever be anything but a pop-punk band. I mean, that's who we are. And I feel like our fans have kind of journeyed with us when we've done songs like 'Miss You' or ballads like 'Adam's Song'.

But, like, we're never going to veer too far off from what we are – like, I'm like a punk kid at heart, you know what I mean? Whether it's like pop-punk with Blink or whatever with (Machine Gun Kelly) or whatever with Trippie, that's where my heart's at. Like, I was raised on rap music and punk rock music. It's kind of all I know…
Hmmm. Apparently the record is 60% done, so I imagine we'll hear it before the end of the year. Can't say I'm too excited but I guess I'll check it out. I might check out the tour if it isn't about £100 a ticket, which is also doubtful. Well I guess this is growing up.
For more of the same, check out that horrible song Blink 182 released last year called 'Quarantine'. Jesus.