The fascination with deep frying any food item that you can get your hands on continues to surprise – despite the fact everyone just deep fries everything now – and the latest addition to the lexicon is the deep fried Cadbury's Creme Egg, just in time for Easter.
Images VIA 
Major's Chip Shop in Birmingham are the perpetrators and you can pick up a battered Creme Egg there for just £1. Owner Royston Spencer had the following to say about his new menu item: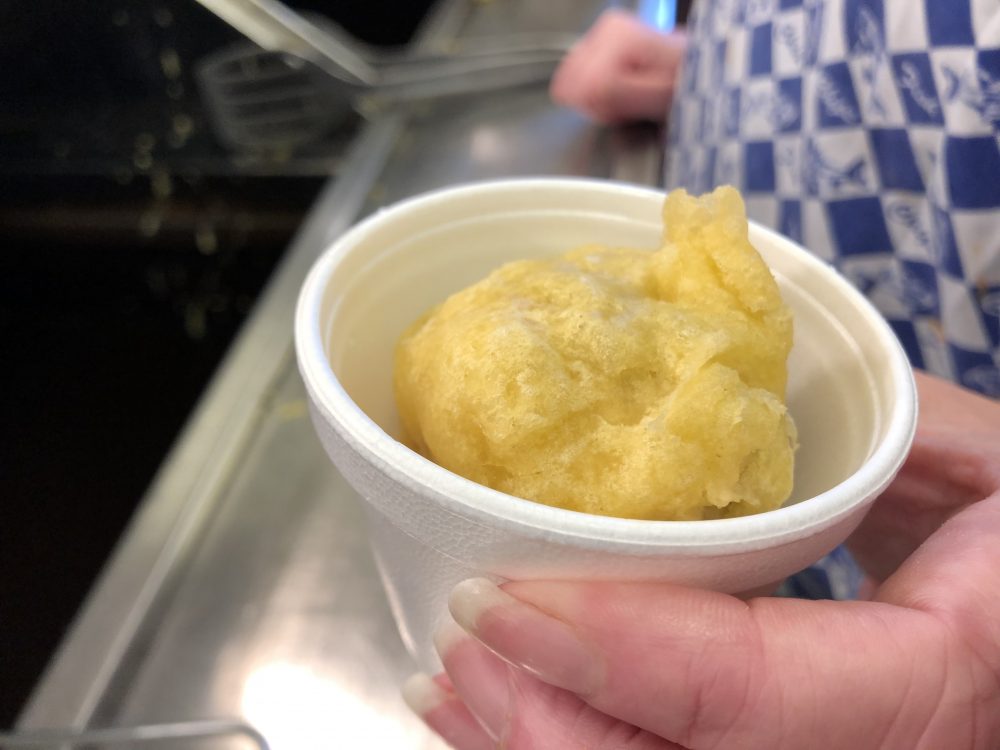 Other chip shops have been doing them for a while, so we thought we would give them a go. Everyone who has tried them has loved them.

Yes, they'll be back every Easter time, just like every Christmas time when we do battered mince pies.
Sounds delightful, with most reviews of the delicacy coming back tremendously positive like Royston says. One reporter even described it as 'delightful'.
It sounds as though Major's isn't the only chip shop in the country that's offering the deep fried Creme Eggs either, so hopefully they'll be one near you if you fancy one so you don't have to travel all the way to Birmingham. Fingers crossed.
For more of the same, check out this deep fried Mars bar calzone. Ooooof.