The sweet potato has really taken the culinary world by storm in the last few years after everyone decided that it was a healthy superfood that totally warranted a place on your diet – where before there were no sweet potatoes, now they're pretty much on every menu and in every supermarket in the county, rivalled only by avocados in terms of their rise in popularity.
Featured Image VIA 
With that in mind, it makes perfect sense that the biggest seller of potato products out there Bird's Eye would look to capitalise on the sweet potato love by making a sweet potato version of the signature offering: the potato waffle. Sweet potato waffles cost slightly more than your regular waffles at £2.00 for a packet of 8, but they're only going to be available at ASDA and Tesco from November 12th so there's still a bit of time to wait.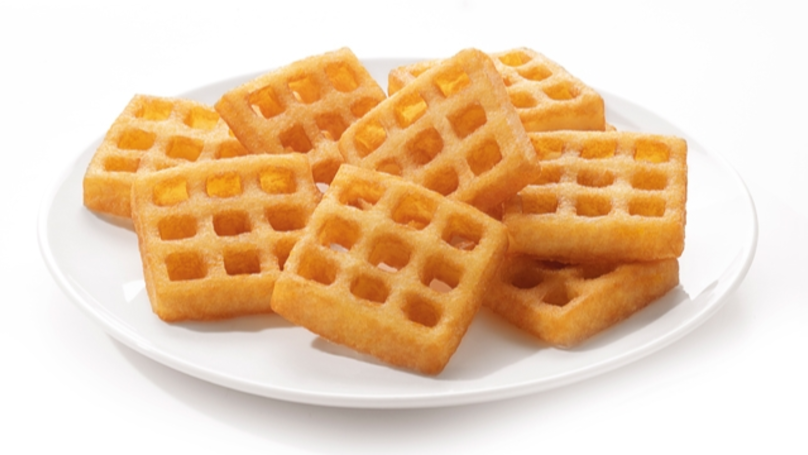 You can currently buy them from online supermarket Ocado for £2.50 though or five packs for £10 to fill your freezer. Here's what marketing manager Pete Johnson said:
We've seen a tremendous rise in the popularity of sweet potato, so we decided to give our classic Birds Eye Potato Waffles a modern makeover.

We combine the much-loved shape of our classic potato waffles with a delicious new recipe. We're confident that they will become a new family favourite.
I mean that's pretty much exactly what I said at the start of the article so it's hardly rocket science but thanks for the explanation there Pete. Excited to try these though if there's a 'delicious' new recipe. Should be banging.
For more sweet potato, check out these McDonald's sweet potato fries. They're a real thing.