Billie Eilish came out of nowhere this year and became one of the biggest music stars on the planet, and it looks like her 2019 is about to round off pretty nicely.
Featured Image VIA
That's because Apple are paying the 17-year-old singer/songwriter $25 Million for an Apple TV documentary following the release of her new album 'When We All Fall Asleep, Where Do We Go?'.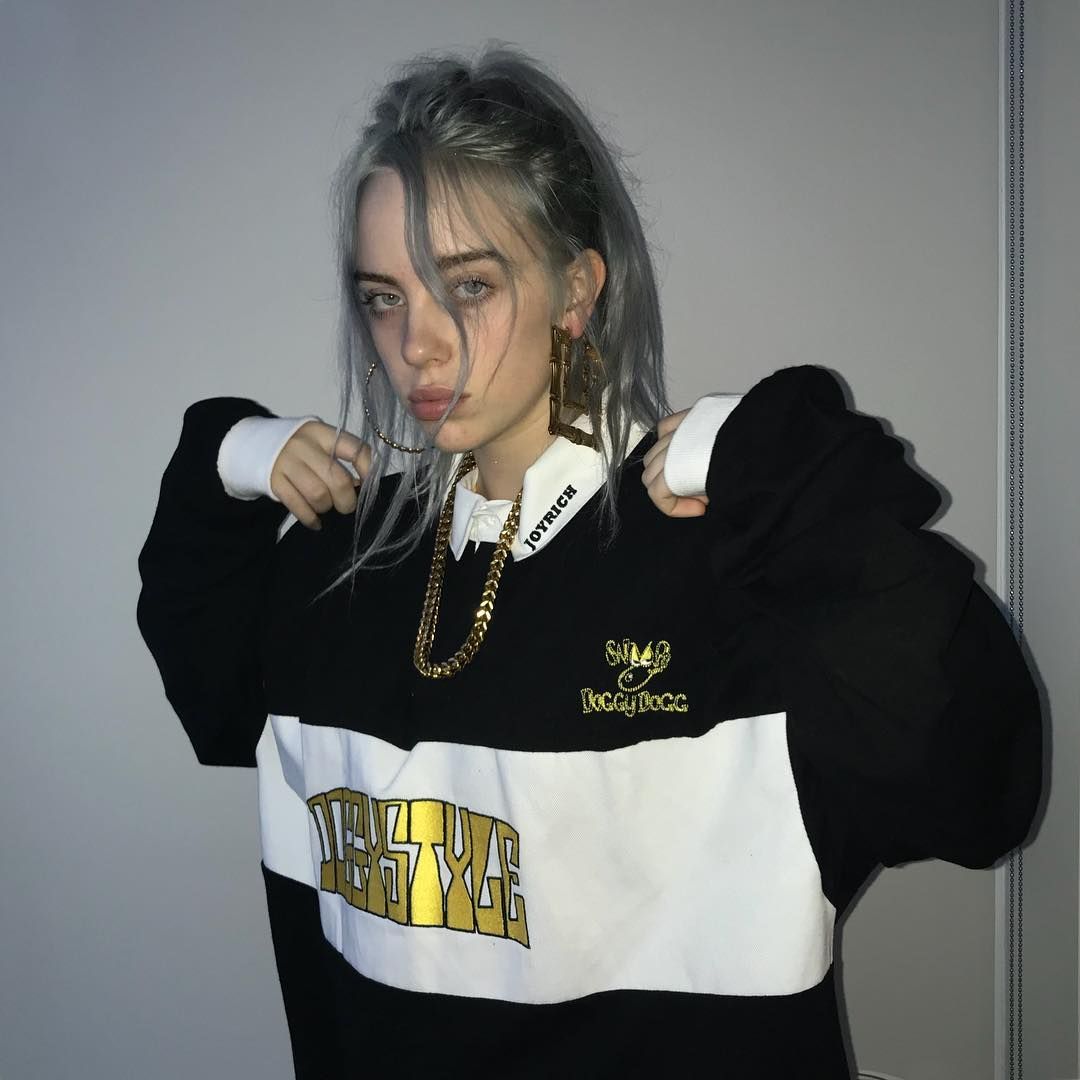 In fact it looks like Apple have her well and truly on lock because she's also headlining the first-ever Apple Music Awards at the Steve Jobs Theatre. 
After all the hype about this girl I listened to some of her stuff and she does have some good tunes but I don't really see the difference between her and Lorde or any of the dozen musicians with the sort of lounging heroin addict style of singing. Is it because she dyes her hair green and purple and dresses like a blinged-out rapper from the 90s? I don't know who her marketing team but they've obviously done everything right because people are obsessed with Billie Eilish. 
She can definitely sing though so fair play to her for racking up an unbelievably huge following in such little time. Fair play also for making $25 million at 17 years of age to let a few cameras follow you around for an hour of TV. I'm sure there's plenty more paychecks like that coming her way.
Now let's just hope 33-year-old Drake keeps his creepy hands off her. He faced some backlash recently after Billie revealed that he texts her. Awkward.