Billie Eilish made the cover of the June 2021 issue of British Vogue, and her more hardcore followers seem to be unhappy with the fact she's dressing up in corsets and catsuits rather than staying true to the more casual, quintessential tomboy image they expect from her.
Featured Image VIA
Here are a look at some of the photos – full Vogue article here: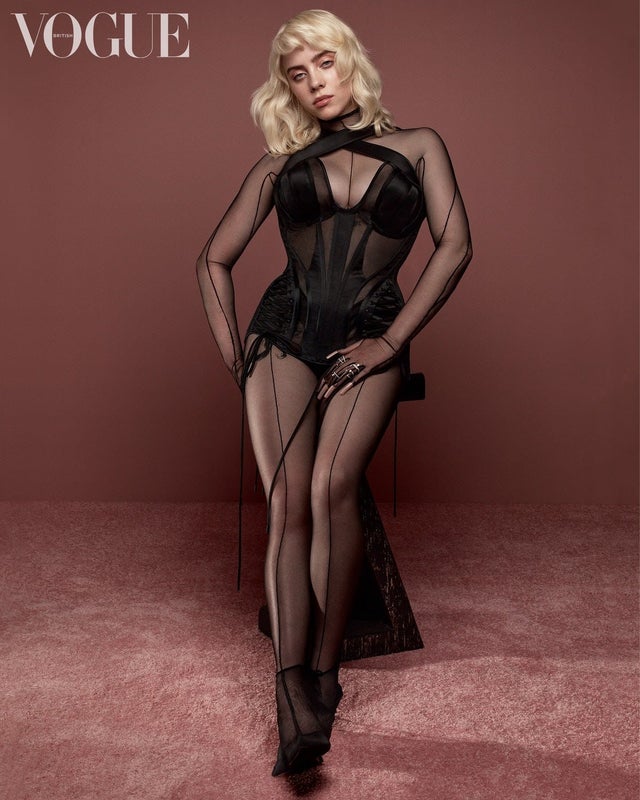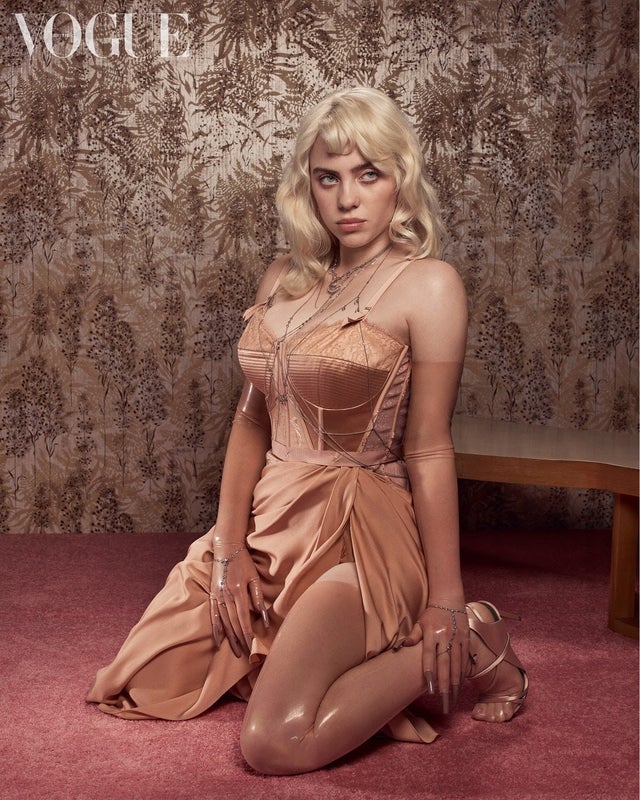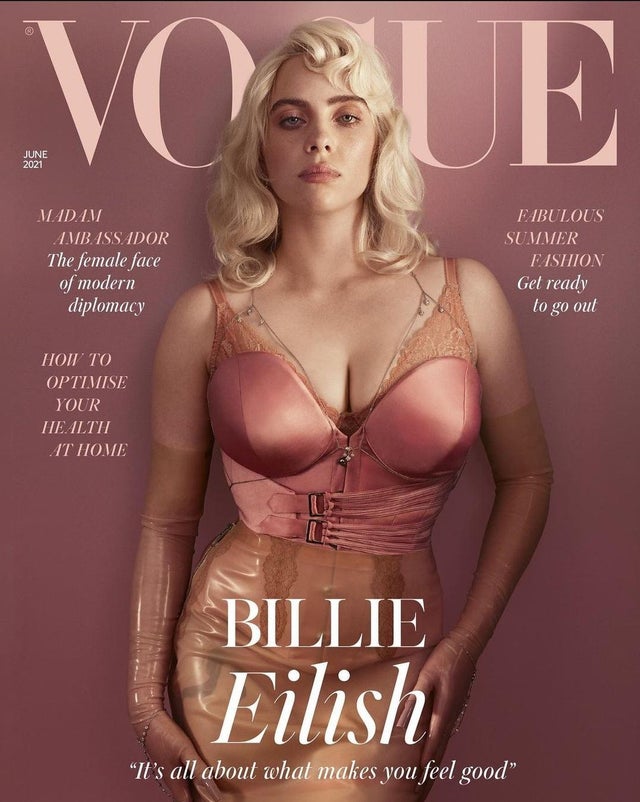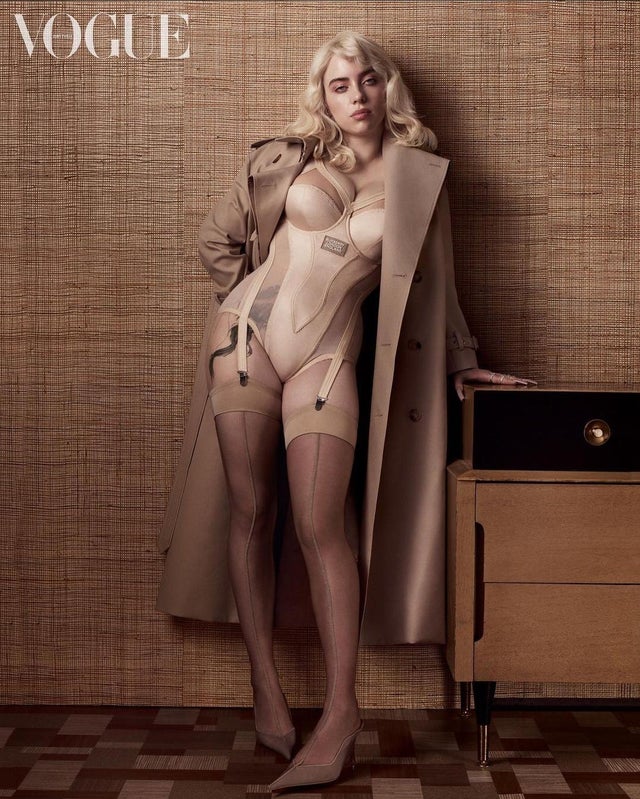 Welp, looks like a new look Billie Eilish has arrived indeed. Not sure what her fans are complaining about tbh – she looks great! Not to mention she's 19 years old. What, do they expect her to dress like a pissed off emo kid forever?
Funnily enough, Eilish predicted her photos would spark some backlash, saying she expected her critics to say:
'If you're about body positivity, why would you wear a corset? Why wouldn't you show your actual body?'

My thing is that I can do whatever I want. If you want to get surgery, go get surgery. If you want to wear a dress that somebody thinks that you look too big wearing, f*ck it. If you feel like you look good, you look good.
Can't argue with that really. Plus, come on, she's hardly gonna rock up to a Vogue photoshoot in an oversized jumper and baggy tracksuit bottoms is she? I guess people just feel comfortable pigeon holing you into whatever category they think you belong to. Maybe she'll ramp it up even more in future to really rub it in the haters' faces. Go Billie Go!
P.S. She also dropped her new tune the other day.
For the time Drake was called creepy for texting Billie Eilish while she was 17, click HERE. Wonder if he still does?