After Hillary Clinton became the first woman to be nominated for president on a major party's ticket, balloons dropped from the ceiling over in Philadelphia's Wells Fargo Center and that's when the night really got started for 69-year-old Bill Clinton.
Featured Image VIA
As everyone celebrated Hillary's crowning as the Democratic nominee, Bill had an absolute blaast punching, kicking and carrying the balloons everywhere.
Get a load of the pure joy on his face: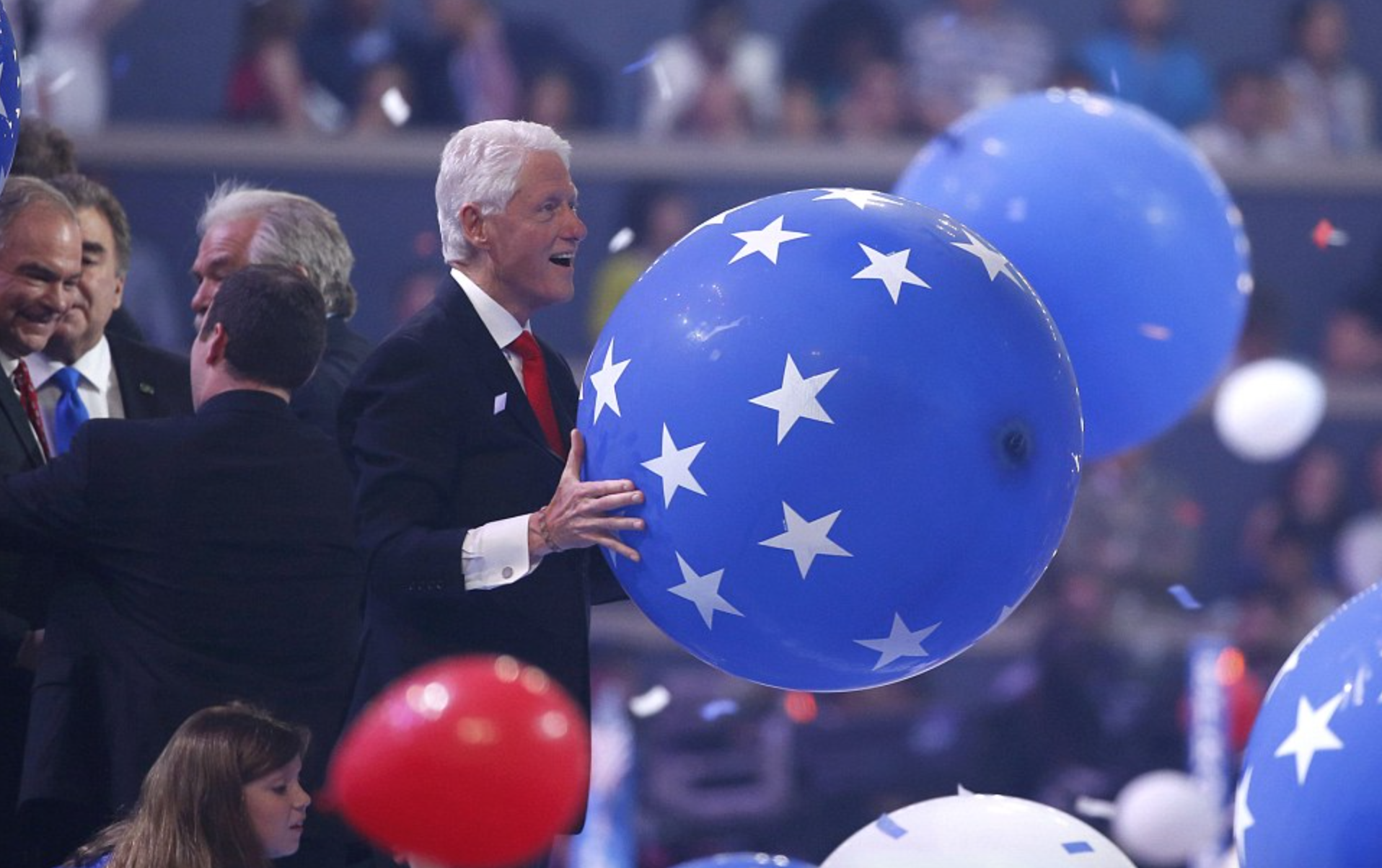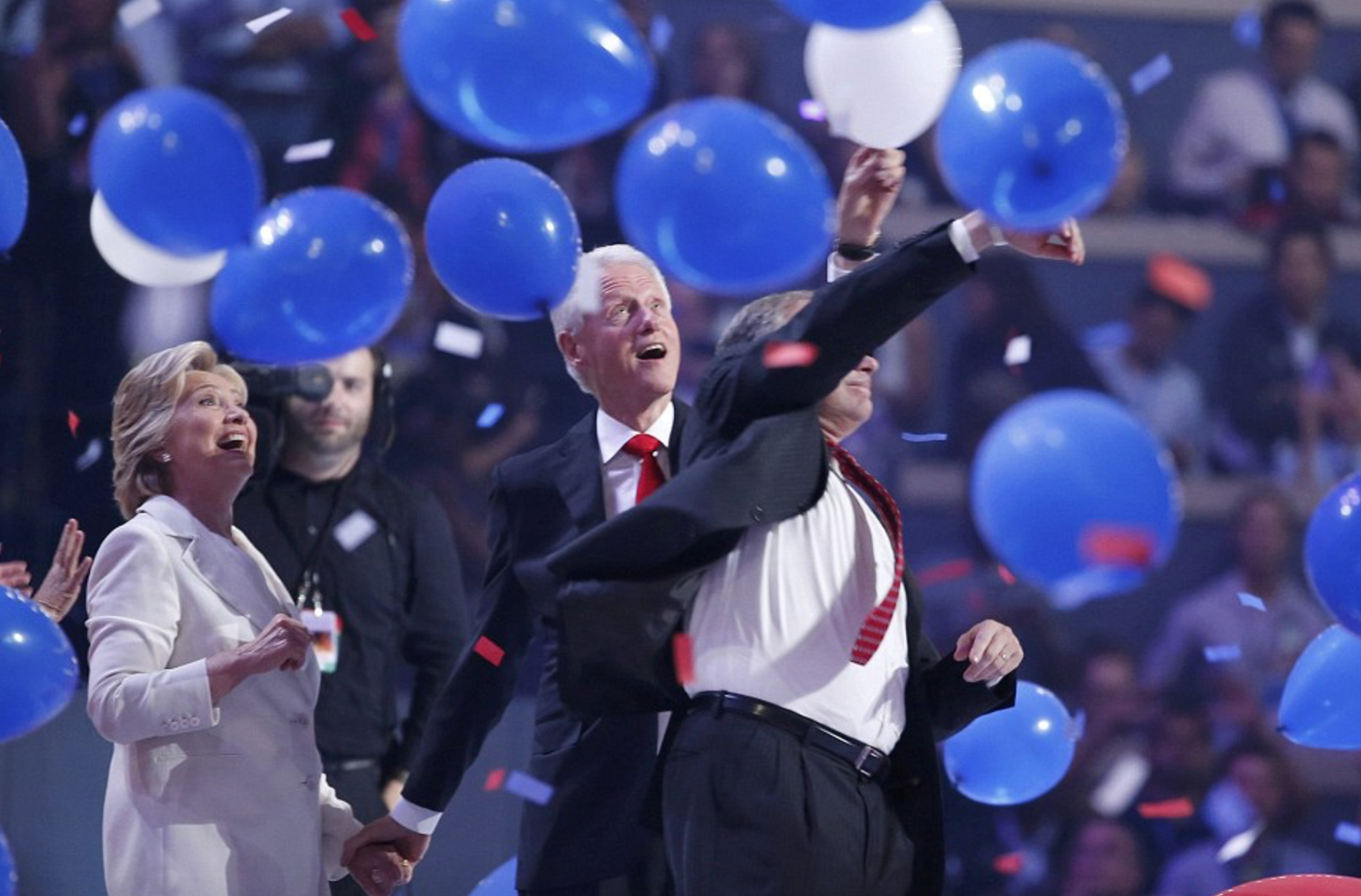 Just a great collection of photos of Bill Clinton discovering his inner child while playing with balloons at the DNC. Has anyone ever been as happy as Bill Clinton looks in these photos? I doubt it. His wife's out there campaigning for presidency and he's having the time of his life volleying massive balloons into the air. They do look fun as hell to be fair.
For the time Bill Clinton shagged Liz Hurley at the White House while Hillary slept next door, click HERE.