I wasn't aware of the fact that climbing mountains in a bikini was a pastime that anyone enjoyed, but if you're thinking of taking it up then you may want to read this article because it turns out it isn't as free and easy as it might look.
Images VIA 
36 year old Gigi Wu is apparently one of the biggest bikini hikers out there and set off on a hike from the Nantou County in Central Taiwan last week. She made it to Yushan National Park on January 19th where she placed a distress call to one of her friends via a satellite phone.
She explained that she had fallen twenty metres down a ravine in the park and was unable to move at the bottom of the canyon due to her injuries. Gigi was found by a search and rescue party in the park on the 20th, but she had no vital signs and was declared dead the day afterwards.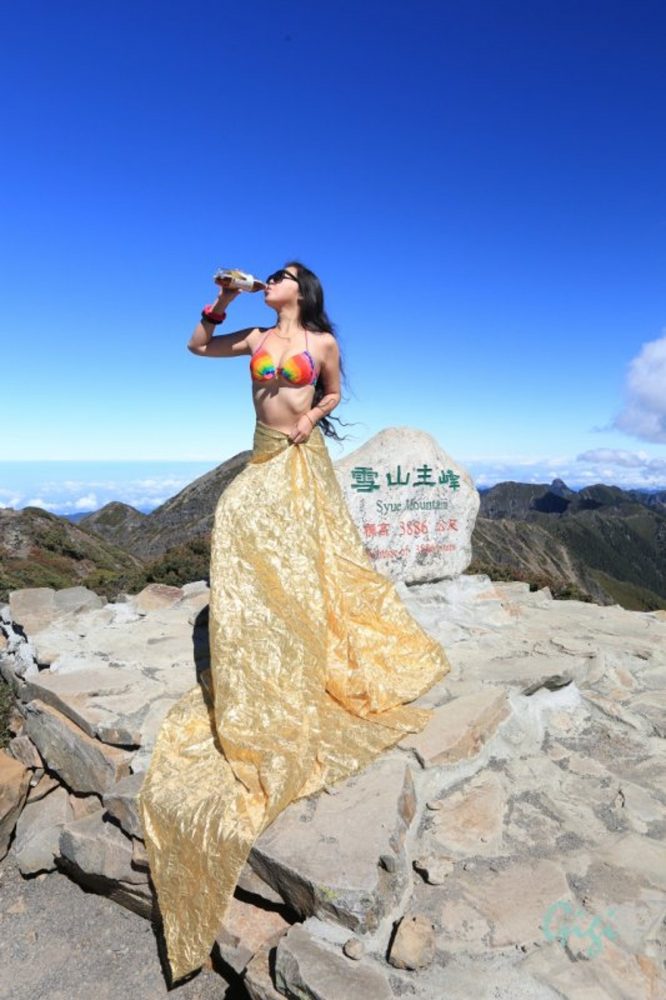 It took so long to locate Gigi because weather conditions were terrible in the area and the park rangers were unable to send in helicopters to find her. Indeed, they couldn't even send them in last night to airlift her body out of the canyon.
Although it's too early to say, it's thought that she may have been able to survive if the weather had not been so terrible and if she had been wearing more clothes. Unfortunately this wasn't to be though, but hopefully her death will serve as a warning to the dangers of this type of hiking, as well as solo hiking in general. RIP – thoughts are with her loved ones at this point.
For more of the same, check out this bikini model completely humiliating herself to get a boob job. Great.