A fish and chip shop owner claims that his chippy serves the largest portion in the UK.
Images VIA
37-year-old John Haggerston serves up what he calls the 'whale challenge' at his shop, Casey's Fish 'n Chips in Wakefield. It involves a gigantic 32oz haddock, 15oz of chips, a breadcake and four sides – nearly five times the normal size of a fish supper.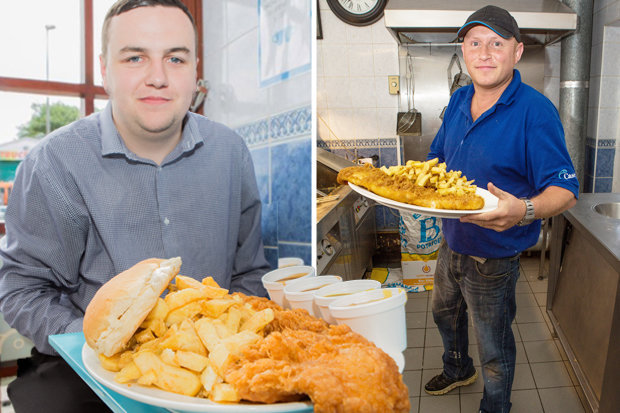 Apparently only seven people have been successful with the £11.99 challenge, with the fastest competitor finishing it in 5 mins 41 secs. Not bad at all. Haggerston says:
We have run the challenge in the shop for over two years but only seven people have ever completed it.

We have had people from America come over to try it.

The best score is unlikely to be beaten unless someone gets a blender!

It's always the ones who think they will beat it that fail the worst!

I urge anyone to give it a go and try to complete it.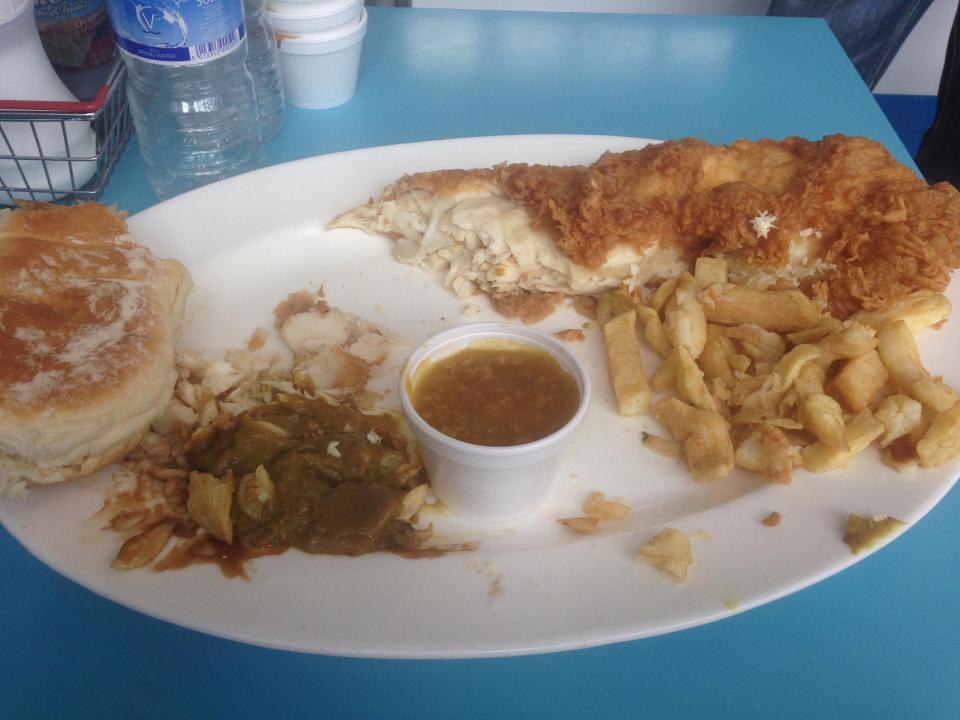 The prize itself isn't massively overwhelming – a free t-shirt and a picture on the chippy's wall. But you're not doing this for the prize – you're doing it for the glory. So if you reckon you've got the belly and the balls to take it on, then head on down to Wakefield to attempt the whale challenge. Let us know how you get on.
To read about the British ISIS fighter who wants to come home because he misses fish and chips, click HERE.