McDonald's is insanely cheap for what it is, but if there's a way to make it even cheaper nobody is going to turn their noses up at it, are they?
Featured Image VIA
Normally a Big Mac will set you back £3.19, but thanks to the new(ish) order screens at your favourite fast food restaurant, you can now get one for just £1.49 with a bit of creative tampering of the menu. Here's the method, courtesy of Hot UK Deals: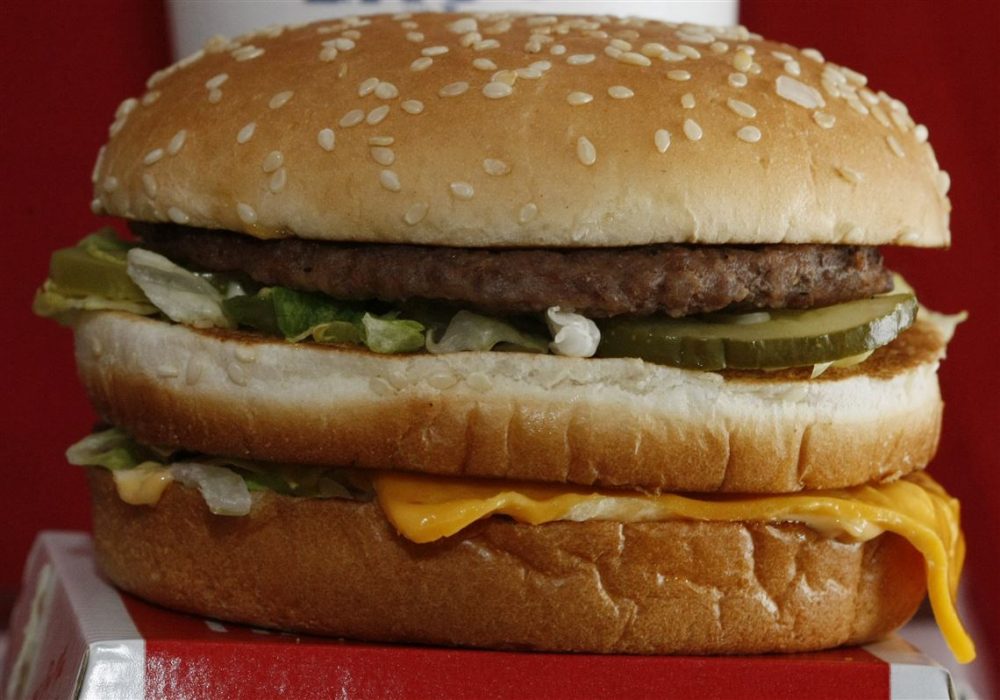 First, order a £1.49 Double Cheeseburger on the new in store screens and then perform the following free customisations on screen…

Add shredded lettuce
Add onions
Add pickles
Add mustard
Add mayonnaise

The add-ons are free and while it wont taste or look exactly like the iconic Big Mac, its a pretty neat trick for 149 pennies. Less than a limp supermarket sarnie.
I mean that is a pretty good deal hey? I know you don't get the iconic Big Mac sauce – although apparently if you order it at the counter you can also ask for this – but it's pretty much exactly the same and way cheaper, so if you're on a budget and desperate for a McDonald's it's certainly worth it. Don't say we never treat you.
For more Big Macs, check out this 100 pound one. The weight not the price.