Another week, another rundown of the funniest and weirdest conversations and profiles in Tinder land. If you've got any you think can make the cut send them in to our Facebook page or e-mail contribute@sickchirpse.com.
Images VIA
Let's go: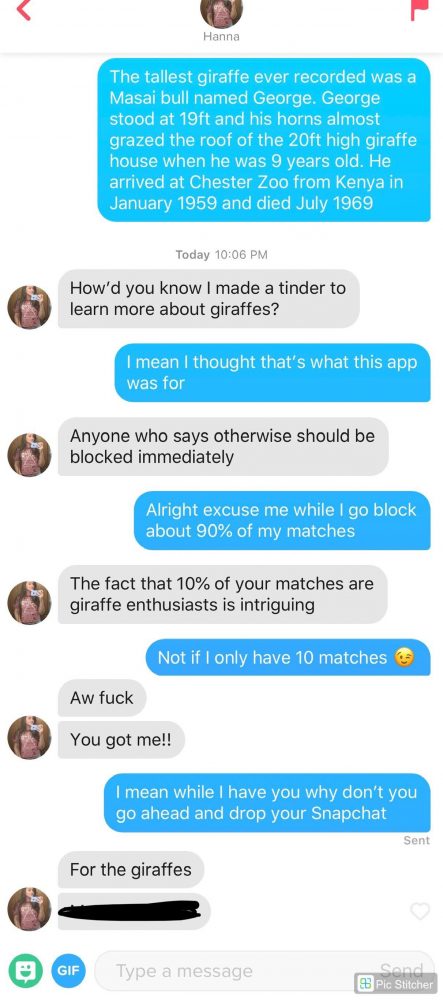 Interesting technique.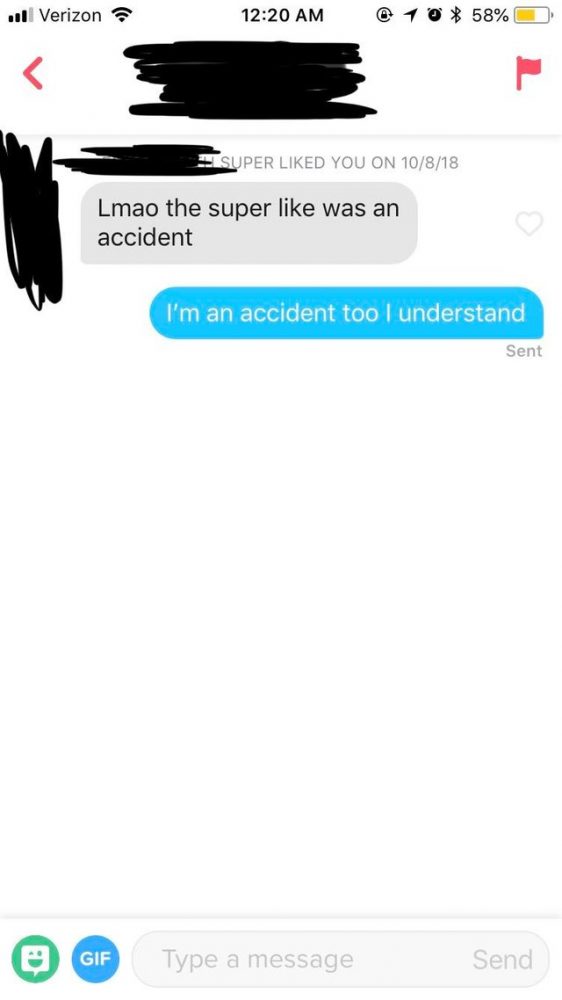 I just don't think that's going to work.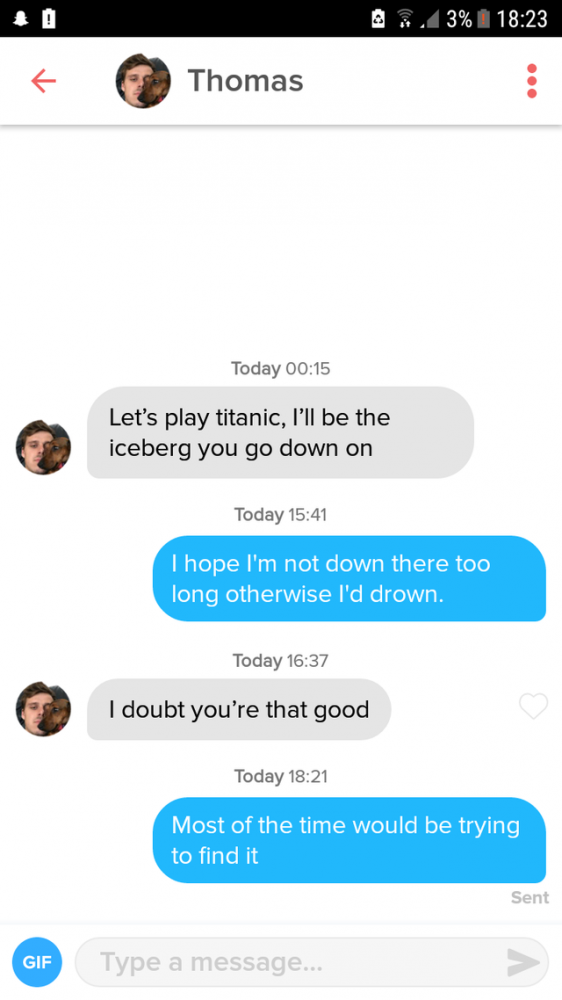 Unmatched.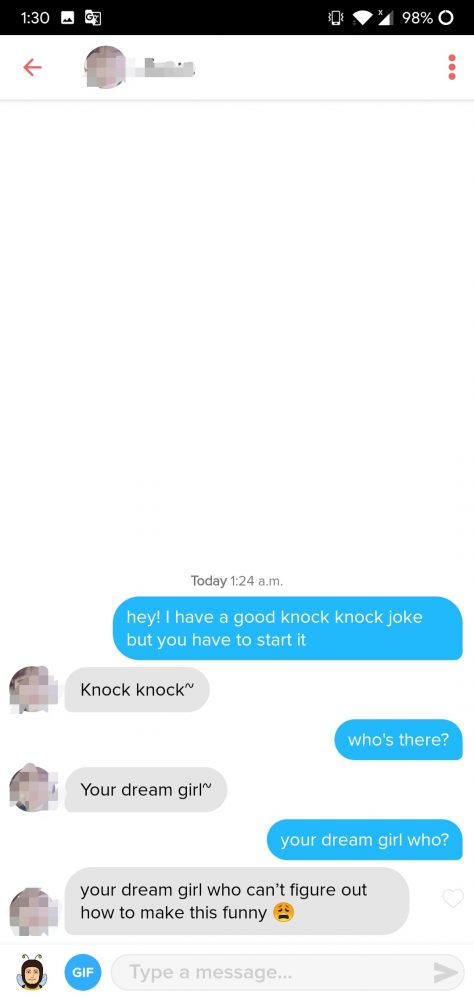 I mean what was she even trying to do with that one?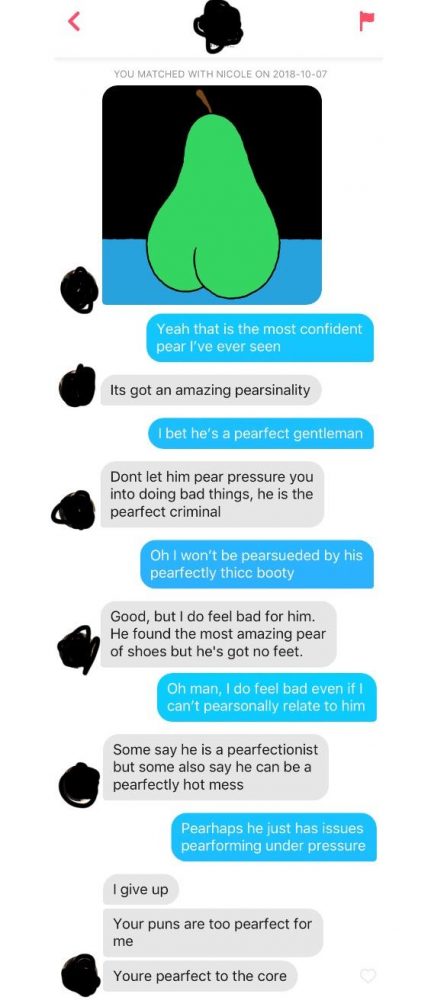 That's so cringey I can't believe it worked.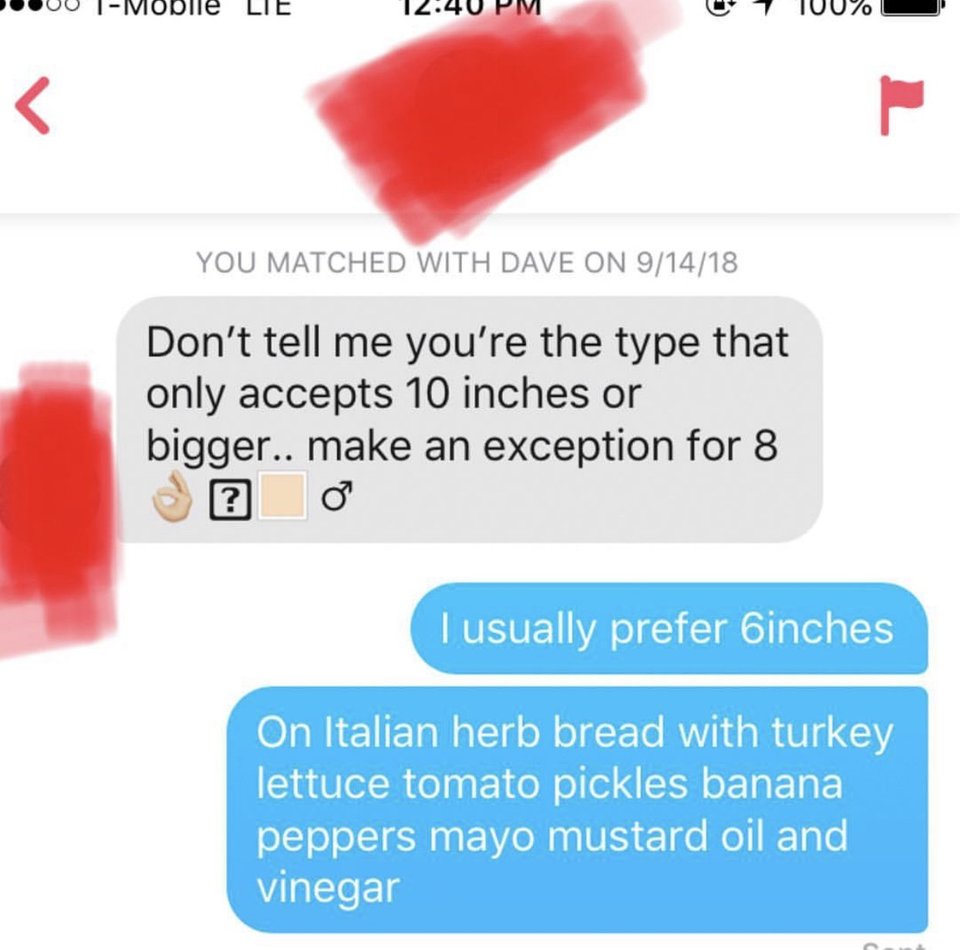 Nice save.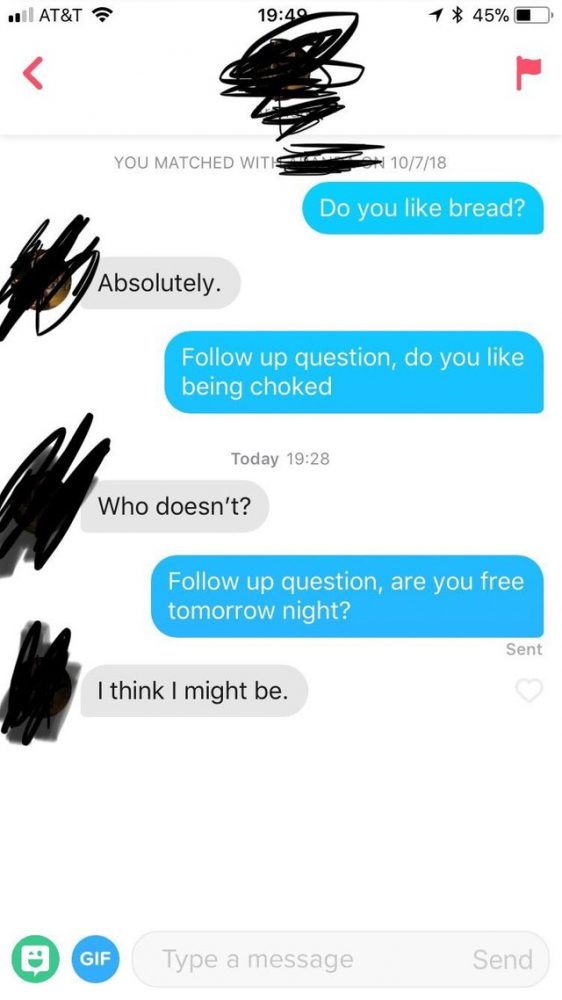 And that's how it works.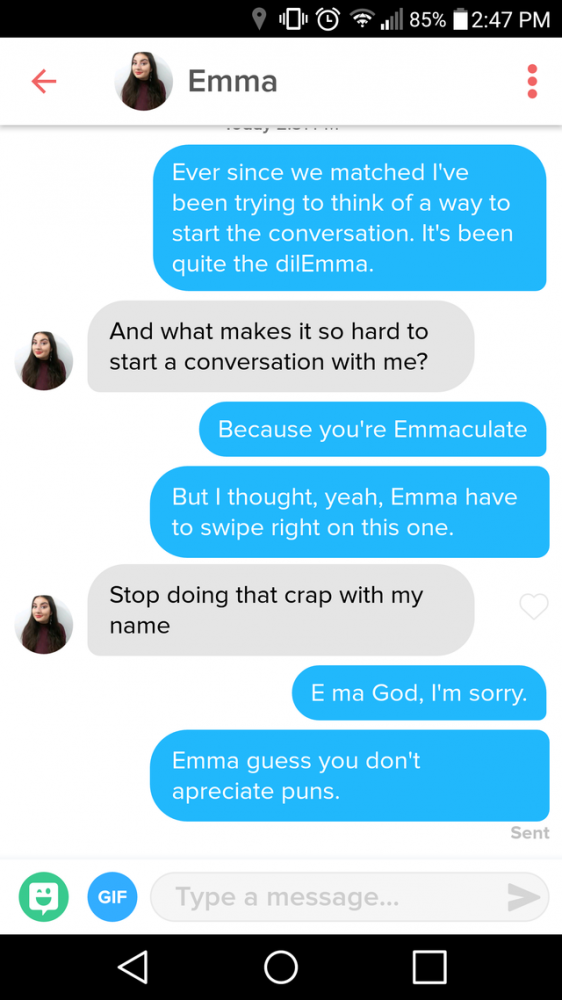 She's just not having it is she?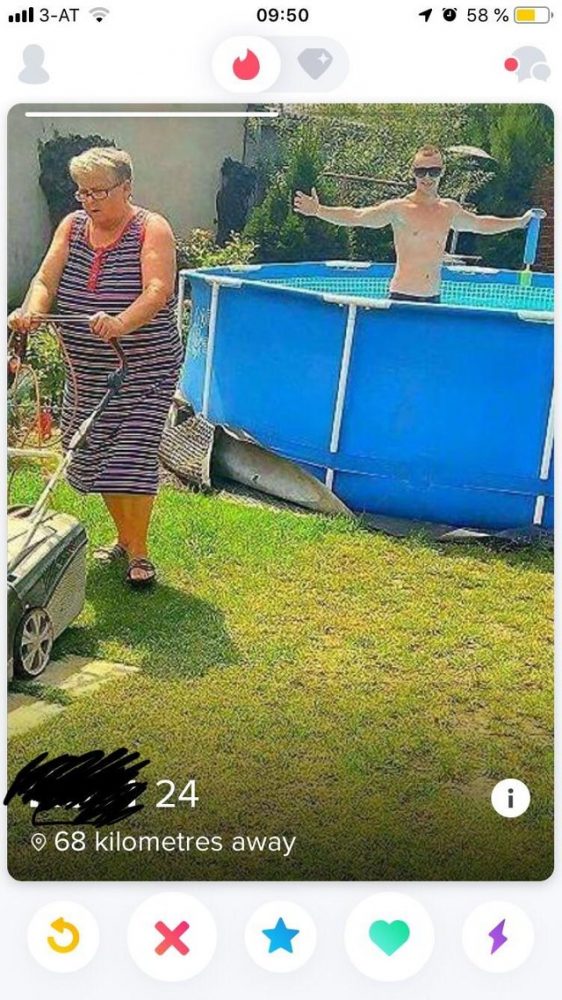 Why would you think that was a good profile picture?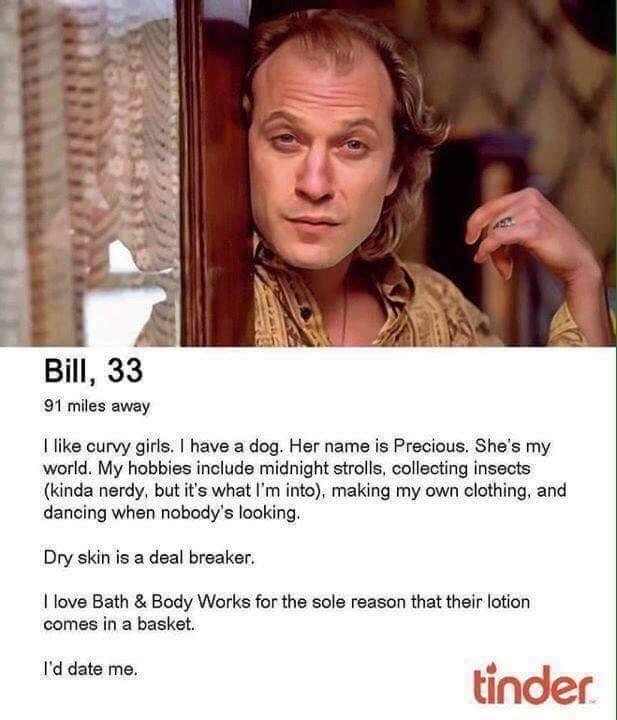 This can't be real.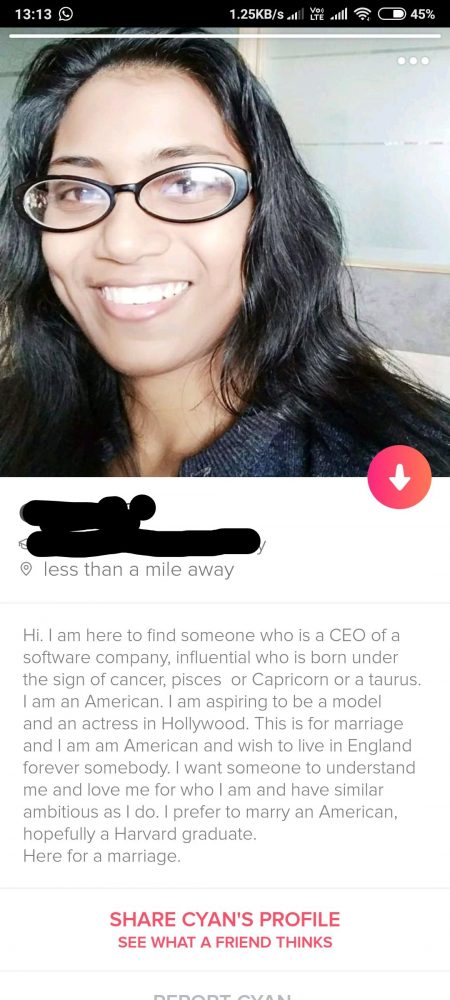 Neither can this?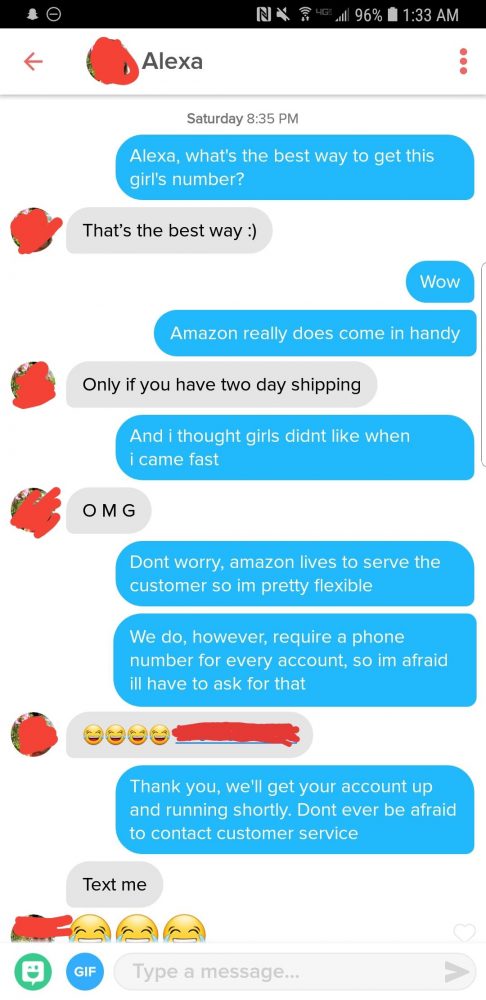 Strong game.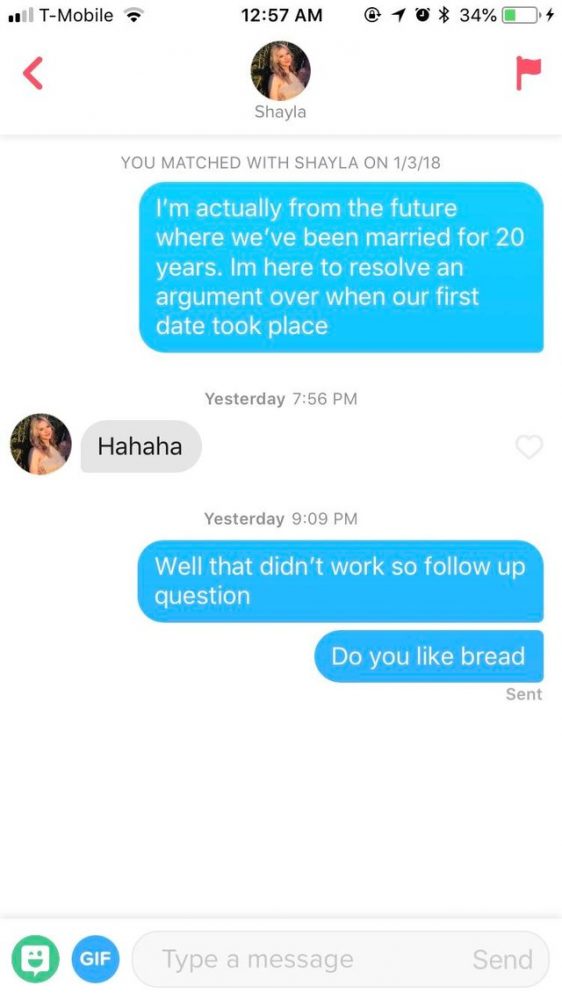 The oldies are always the best.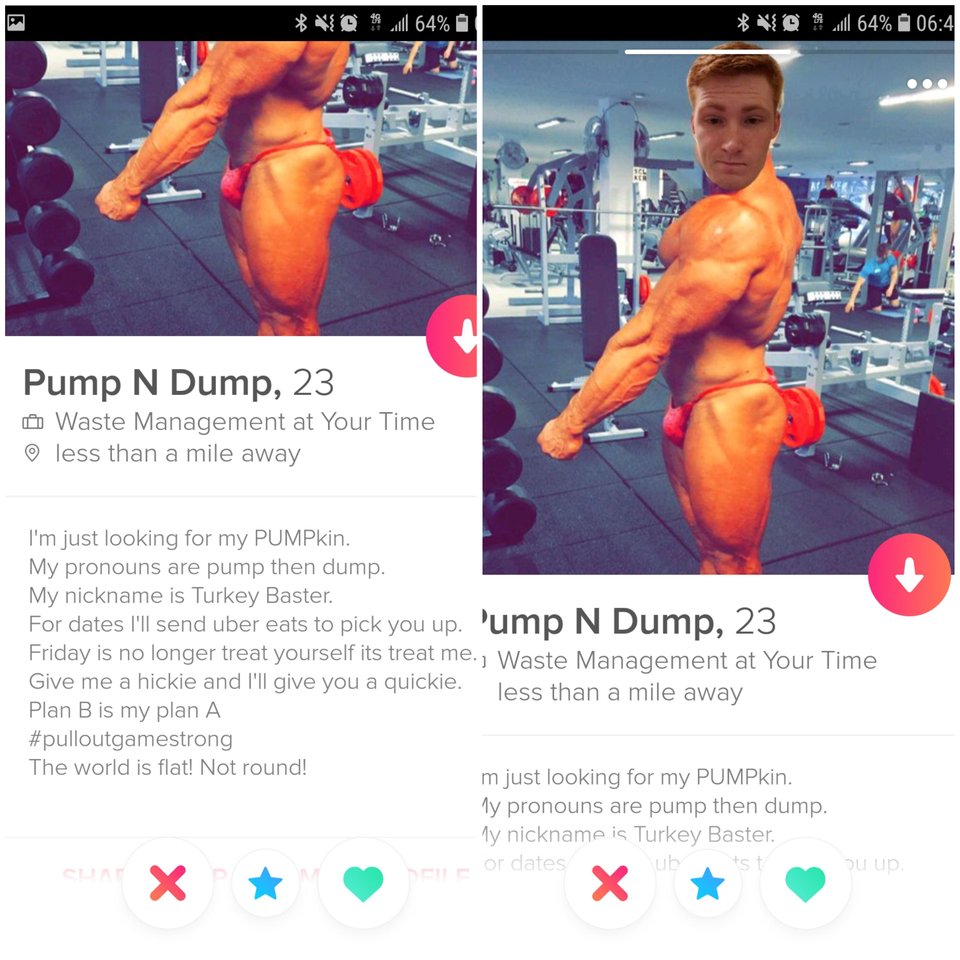 Some real weirdoes out there this week hey?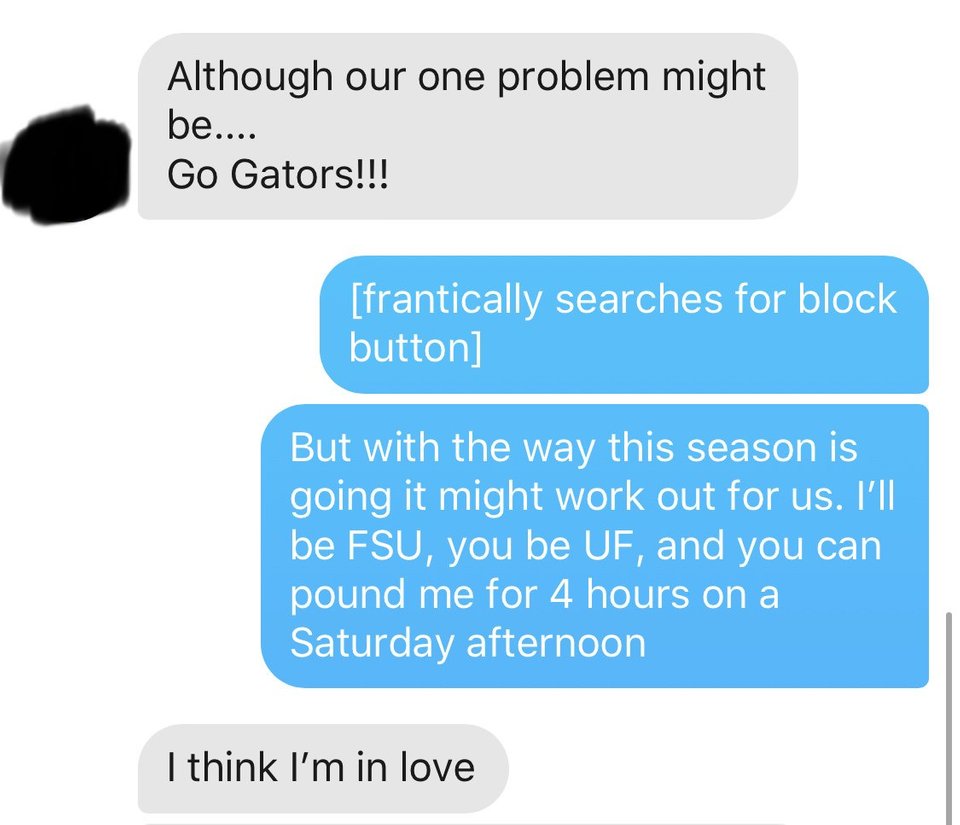 As if that worked.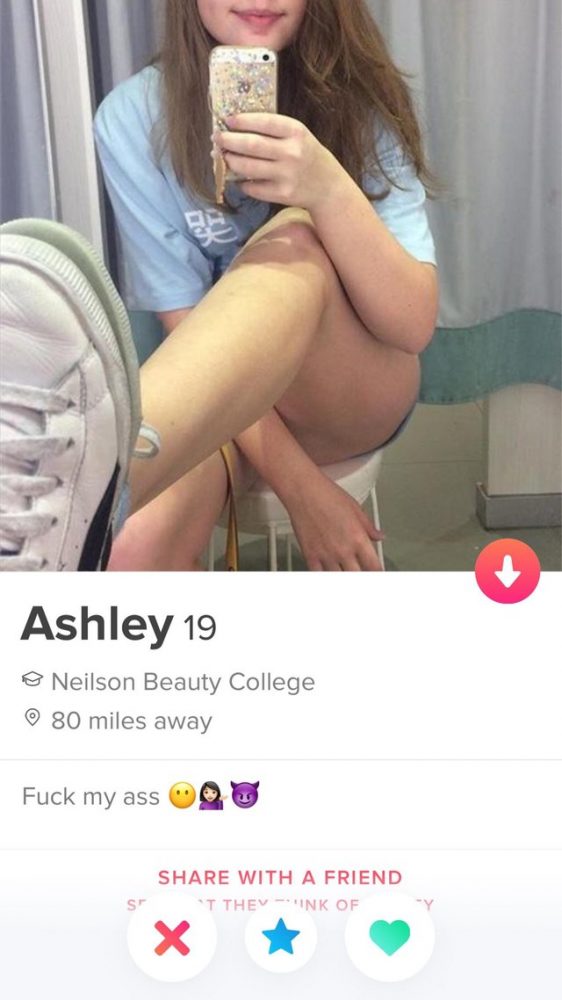 Swiping right.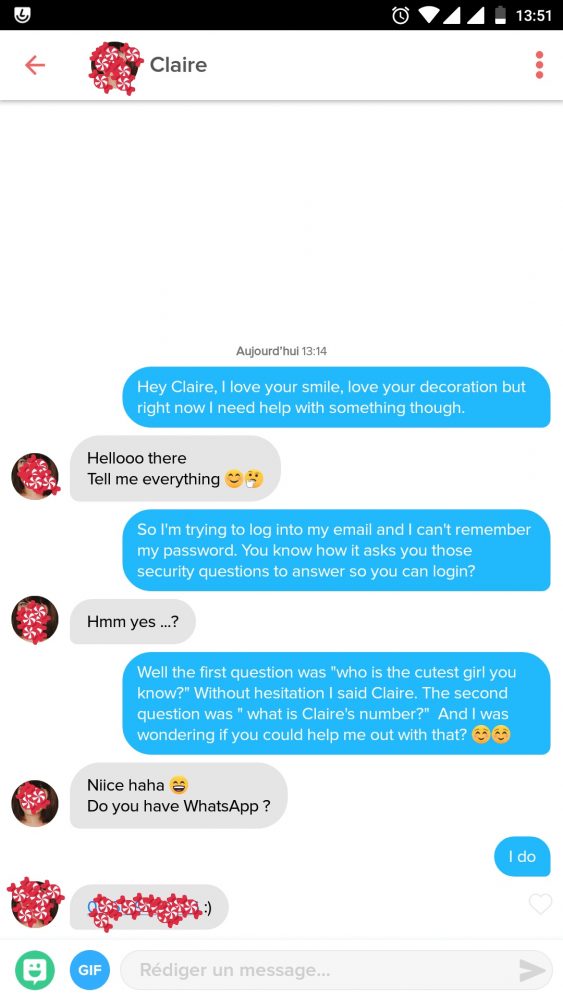 This is quite smooth to be fair.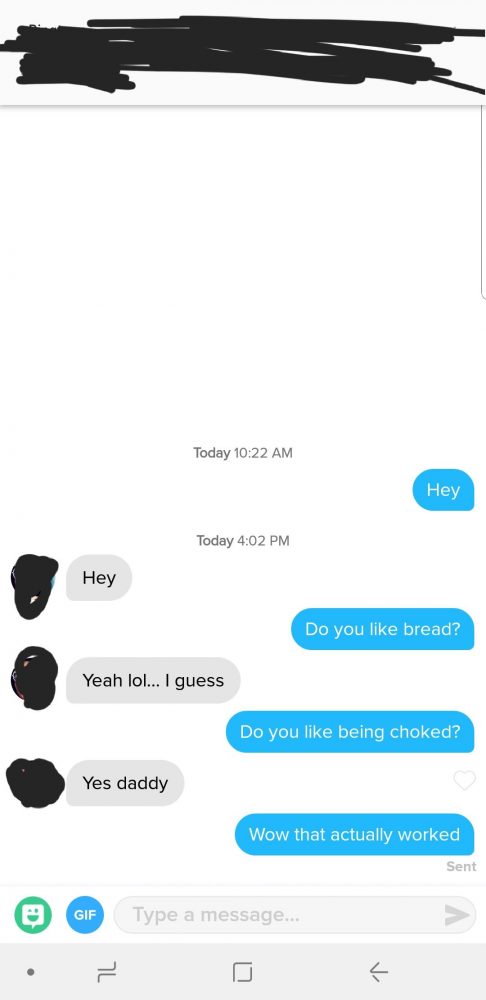 You literally can't beat it.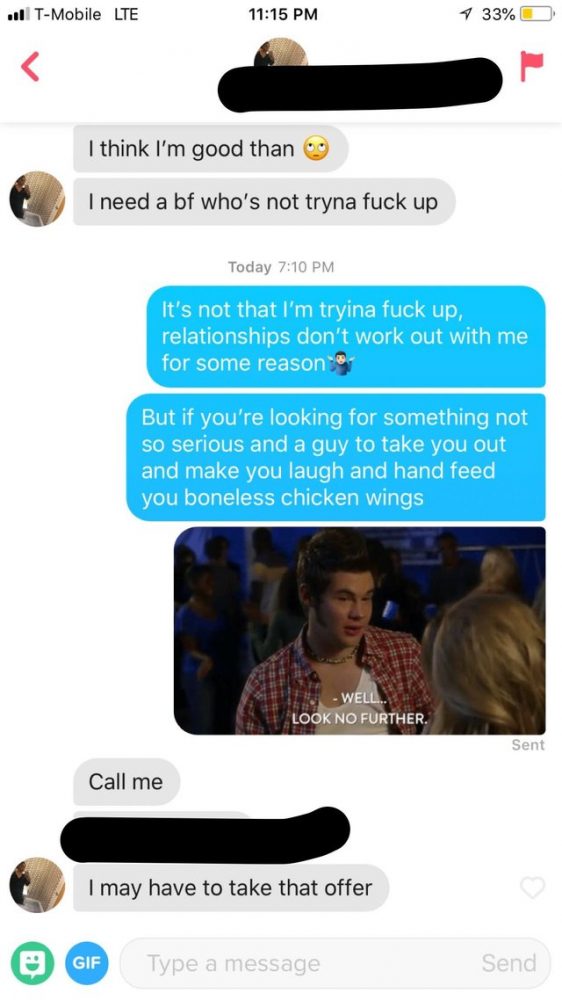 Changed her tune.
And we're done.
Alrighty then. That was fun. See you next week for more best and worst Tinder shenanigans.
For previous instalments, click HERE. Awesome.