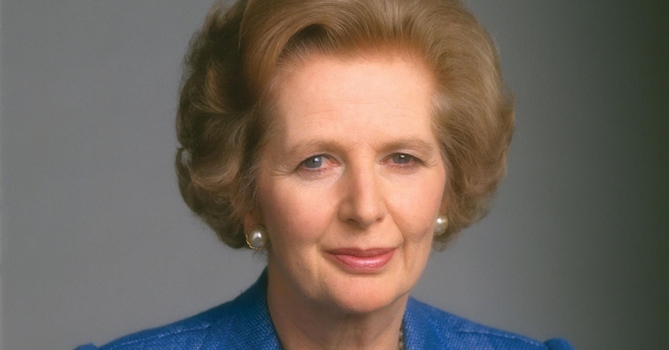 Well it turns out that it wasn't just One Direction fans who have no idea who the Iron Lady is or was, but a whole bunch of people who are willing to have themselves made fun of by tweeting about it and exposing their ignorance to the world at large. Why do people feel the need to share with everyone in the world how dumb they are?
I don't get it. If everyone was going mental about someone dying and I didn't know who they were then I would just Google them or go to a reputable news site like Sick Chirpse to find out who they are. I definitely wouldn't want to highlight my ignorance to everyone I knew and the wider world – I mean what exactly is that going to accomplish for me? Nothing, except for everyone (OK, even more people than normal) thinking I was a dumbass.
I thought yesterday it was just One Direction fans who were stupid enough to not know anything about Margaret Thatcher and her legacy but it turns out that hardly anyone else in the world seems to know who she is, and this was highlighted hilariously by this new Tumblr called 'Who Is Margaret Thatcher?' It was only open for about 3 hours yesterday but still managed to collect some of the dumbest Twitter reaction I have ever seen about anything – and I've seen a lot of dumb reaction on Twitter – and post it all up.
It was probably just some uni student who had Monday afternoons off so decided to get baked and look at all the dumb stuff being posted on Twitter about it before they went off to Oceana, and realised that it wouldn't be funny after all the weed had run out so shut it down there and then. To be fair I think that's a great move because so many Tumblrs outstay their welcome these days and can be really annoying after a while. Good move whoever came up with this and shut it down straight up.
Here's a selection of the best few from the site but if you want to see them all head on over to Wait, Who Is Margaret Thatcher Anyway? There's quite a cool meme of Cilla Black dressed up as Margaret Thatcher too that you might want to check out.
☛ More Ignorant People:
Who The Hell Are The Arcade Fire? 
Gary Lineker Forced To Apologise After Saying That Muslim Players Eat Grass