Benidorm – a hotspot synonymous with boozed-up Brits – is not exactly a place where you go to experience high culture. Thanks to the thousands of tourists who flock to the coastal spot in Spain each year, it's instead a breeding ground of hen dos, stags parties and STDs.
Images VIA
But even by these standards, a disco-pub popular with British holidaymakers named Chaplin's has reached new lows. How? By offering customers the chance to 'rent a midget'.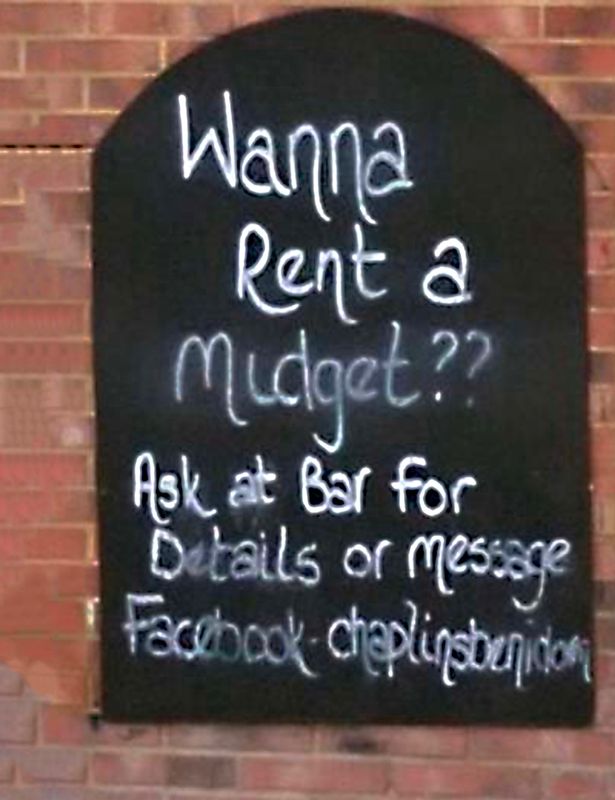 Yes, state prosecutors in Alicante are set to probe the bar near Levante Beach after an organisation that represents people with disabilities in the region flagged the street sign, as it could be considered a hate crime.
But it doesn't end there, as reports show one of the bar's main attractions was a 'midget stripper show', with a video posted last year of a man with dwarfism in a G-string on a Segway alongside the following message:
Our midget stripper show is on at 1am every night at Chaplins bar.

Also available to hire for your stag/hen do's. Want to handcuff your stag to a midget? You can at Chaplins.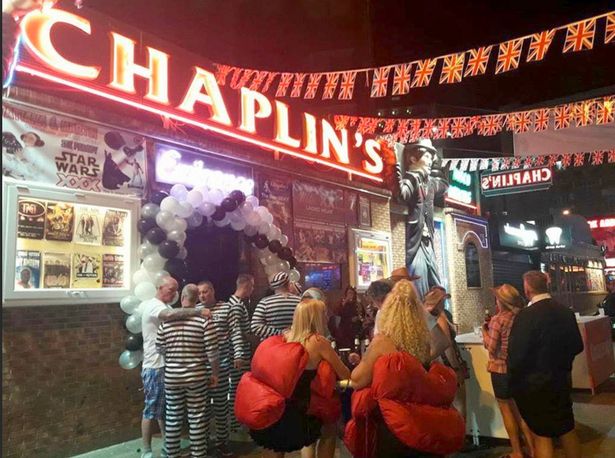 A spokesperson for the organisation that flagged the sign told Spanish newspaper El Pais:
Mockery and taunting has direct effects on the group that suffers this type of disability and increases the stigma for people of short stature, who are treated as clowns.
Although Chaplin's has come under fire ever since this story emerged, it looks like it's not the only bar offering dwarf hire.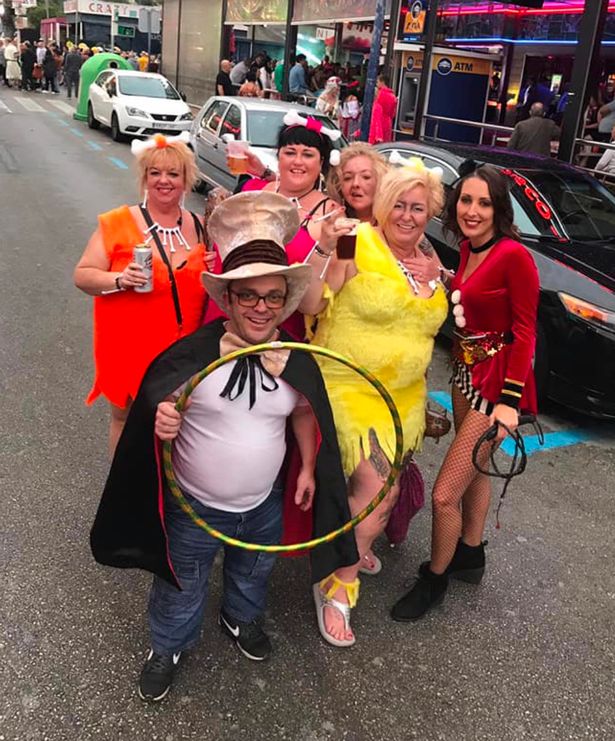 Local firm Fk It (oh jeez), which runs a bar called Miller's, promotes an ad aimed at hen and stag do parties, stating:
They just love this. Let us handcuff your stag, hen to a mini Superman, policeman or other hero or little villain.

We are based in Benidorm and are the only provider of little guys in Benidorm.
Regarding that last sentence, 1) no you're not and 2) that's nothing to brag about. To add salt to the wound, the ad refers to their staff pool as 'little guys', adding that they're available to 'rent' in costumes including 'tranny, Superman, police and leprechaun'.
It's yet to be seen what will come of this probe, but unfortunately it probably won't result in any action being made – definitely not anytime soon, anyway. You only need to see what British tourists get up to in that corner of the world to know that they're a long way off from, you know, basic human decency.