As if the Suicide Squad cast wasn't jam packed with superstars already, it looks like Ben Affleck and the Batmobile will be involved as well and we've finally got visual proof.
Here are a couple videos taken on set in Toronto (or 'Midway City' as it's known in the film) – the first shows the Batmobile in pursuit of the Joker's car:
Someone also took a slick overhead photo: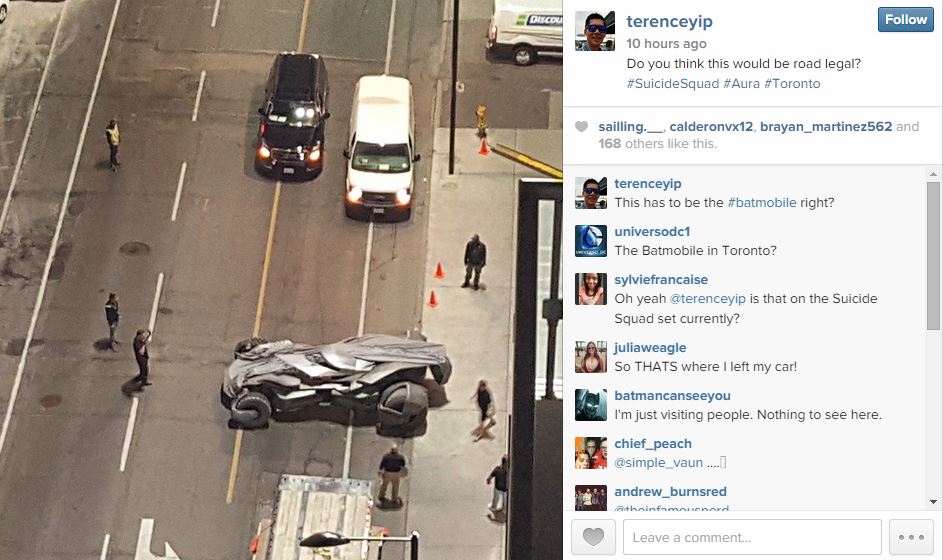 Awesome stuff. Suicide Squad drops in August 2016, a few months after Batman V Superman which drops in March. Looks like it's going to be a huge year at the movies.