OK, so it seems China really just think that the whole food service labour thing is a complete waste of time and that we should just cut out the middle man.
It was only recently that Chinese restaurants started replacing their staff with serving robots, but this place has gone one step further by using an app to deal with its food orders.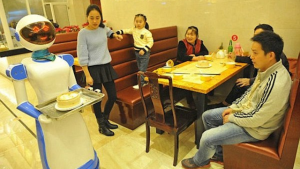 Beijing restaurant Renrenxiang has taken out its servers and in place is using China's most popular messaging app, On We Chat.
The messenger allows diners to call in their order from the menu. They are then given a number, which is called out when the food is ready.
All sounds quite logical and easy — like the restaurant version of Argos but without those annoying, massive catalogues.
Renrenxiang founder Liu Zheng said:
There will be four 'no's' in the restaurant — that is, no waitress, no cashier, no merchandiser and no chef.

I did this because I'm following the technology development trend in China.
Even though there is no head chef, there is a team of cooks out back ready to turn digital orders into lunch.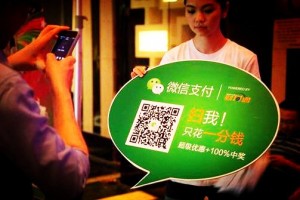 Pretty nifty and it also prevents the awkward 'how much do we tip' conversation at the end of a meal.
Having said that, if technology does keep advancing in this way then we will never get the chance to be served by any of the most amazing waiters of all time.