Are you a dude aged 18 to 25 that's proficiently skilled at boxing, physically fit and living in the West Midlands? If this describes you or somebody that you know, then it's time to shine as the 'Peaky Blinders' casting director is after an actor that fits this exact description for their upcoming series. No prior experience necessary.
FEATURED IMAGE VIA
A photo of the call sheet has been making the rounds online, mentioning that the character will be playing a pivotal role in the new episodes that will be airing over on BBC2. Think you'll look good in 1920s clobber? Just want something to do after a particularly unfulfilling January? Purely in it to be able to point yourself out when you next invite a banging babe over for a Netflix and Chill sesh?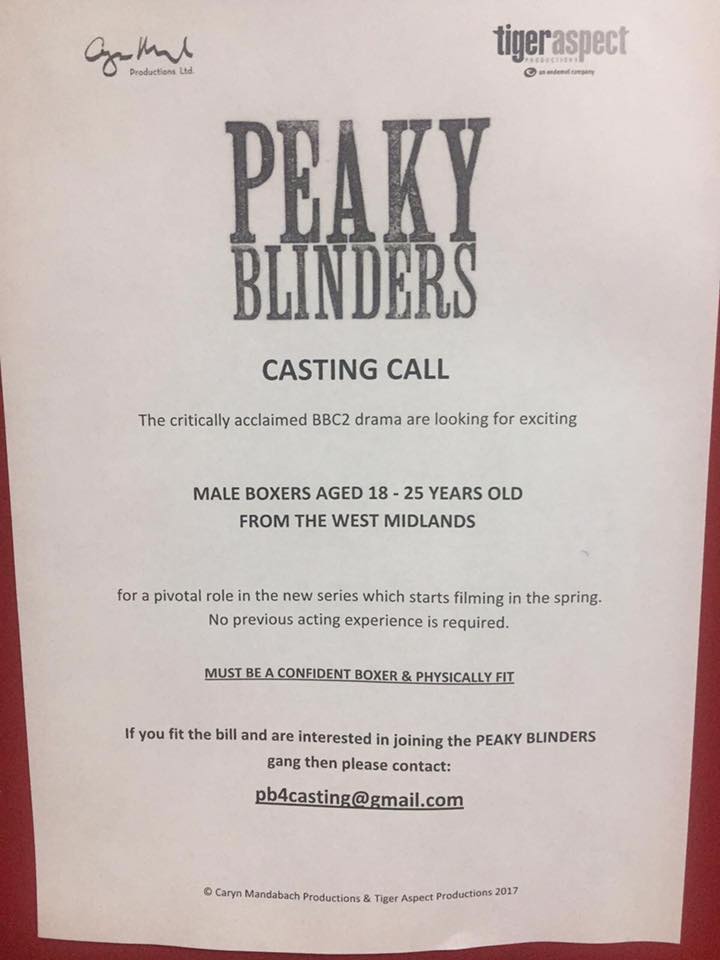 They're all decent enough reasons for passing on your details to pb4casting@gmail.com before it's too late. Who knows, maybe one day you'll be the next Cillian Murphy or Leo DiCaprio or something. Hopefully without the whole pissing down a waterslide situation, but we won't count on it.