This week, someone claiming to be a former Disney lifeguard posted a collection of stories about their experiences working there to Imgur.
Featured Image VIA
The one that caught everyone's attention involved none other than the legend himself – Leo DiCaprio.
As told by Imgur user royrogersdoublerbarburger:
A-List "Jerk" Celebrity: Leonardo DiCaprio. He pissed down the waterslide. This requires a little backstory.

I'm dating myself here, but does anyone remember the "Wanna Be A VJ" MTV contest from back in the day? The first one, where Dave Holmes LOST to Jesse Camp? (but ended up getting a gig anyway).

Well, don't ask me how, but Leo and Jesse became buds, and they ended up coming to the pool on a bender. Reeked of alcohol, huge entourage, jumped in with their clothes on, went down the slide with their spiked belts (scratching it up) and then Leo whipped it out and pissed into the top of the slide, then went down the slide. They refused to listen to anyone and Security finally came and escorted them off, cursing.
He then helpfully posted this image to let everyone know which slide it was: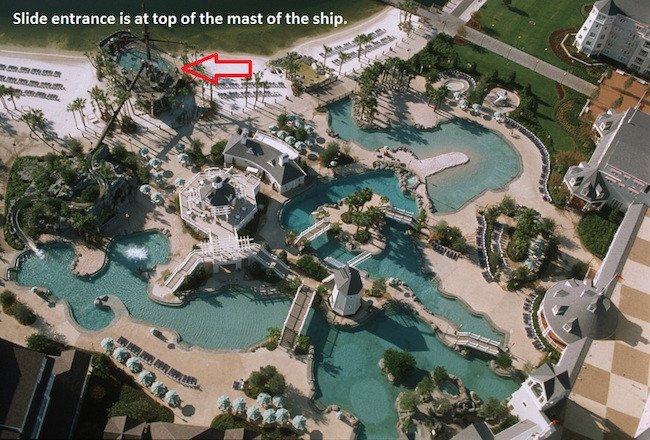 The slide appears to be the Stormalong Bay slide at Disney Beach Club and Resort:
Well, they do say don't believe everything you read on the internet especially when it's coming from an anonymous dude on Imgur, but I'm happy to believe this one. Just sounds like something Leo would have done back in the 90s.
Someone, people were more pissed off when it was revealed Leo is a big time vaper.