Daniel Kaluuya has confirmed that his 'dark' Barney live-action movie is still in the works, but don't expect it to hit cinemas anytime soon.
Kaluuya told The Hollywood Reporter that he's currently reworking the script which will be an ominous spin on the 6ft tall purple dinosaur who sang annoying songs for children in the 90s:
"My last number of films have been so aligned to kind of what I stand for as a man.

But there are a whole lot of things that I do as a man. I love kids' films.
How did everyone get into films? Watching kids' films. I don't want to restrict myself to the limitations of what I'm perceived as."
Kaluuya told Entertainment Weekly previously:
"Barney taught us, 'I love you, you love me. Won't you say you love me too?' That's one of the first songs I remember, and what happens when that isn't true? I thought that was really heartbreaking.
I have no idea why but it feels like that makes sense. It feels like there's something unexpected that can be poignant but optimistic. Especially at this time now, I think that's really, really needed."
Well, we already have a live-action Winnie the Pooh horror movie in the works, so why not Barney as well? The internet has been reimagining old kids shows into horror stories in the forms of creepypastas for some time now, so I guess it makes sense this would become the next Hollywood trend. Can already imagine the slow, distorted version of "I Love You, You Love Me" playing during the teaser trailer whenever that drops in the next few years.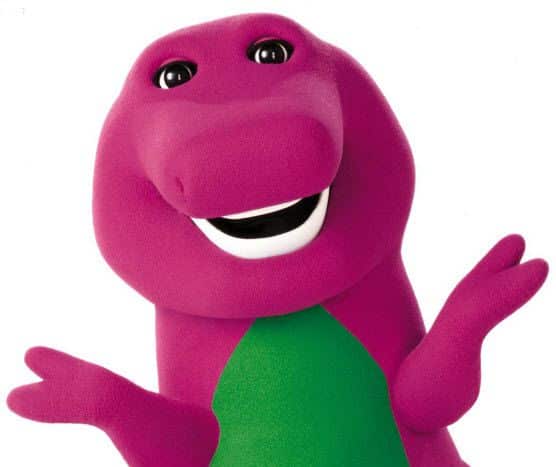 Everyone knows Daniel Kaluuya has a good mind for the business, so this will definitely be worth checking out. But first – the Black Panther star is set to release 'The Kitchen', starring Kano. Can't wait for that one.