A majority of Banksy's artwork comes with a price tag that would make most normal people wince.
Featured Image VIA 
But this is all about to change as the street artist is making some of his original work available for the low, low price of £20. So now you can own your own Banksy for the same price as a round down the pub.
The pieces will be going on sale at his new gift shop, which will be situated in the elusive artist's Walled Off Hotel in the Palestinian territories.
If you're over in West Bank already then you can get your hands on limited edition crucifixes fashioned into huge hooks, painted keyrings and ornaments that resemble part of the wall separating Palestine from Israel.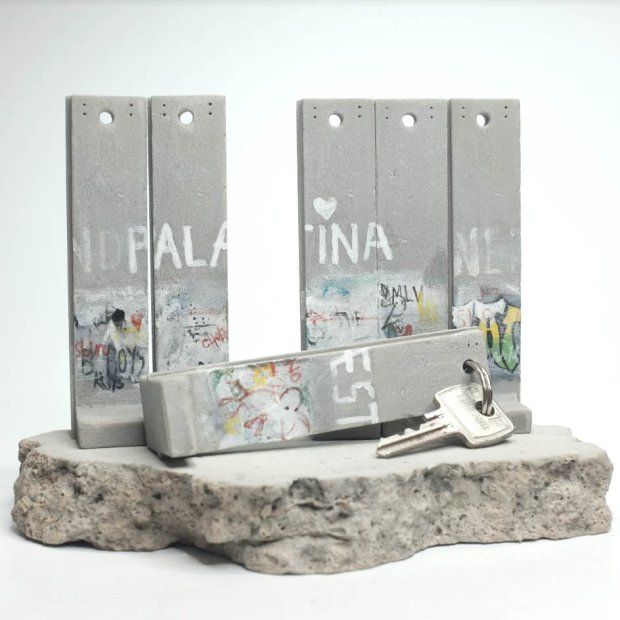 Banksy is also going to be selling a print containing a real part of the separation wall, showing the Israeli military watch tower being used as a funfair ride. Again, it's an absolute bargain at just £125.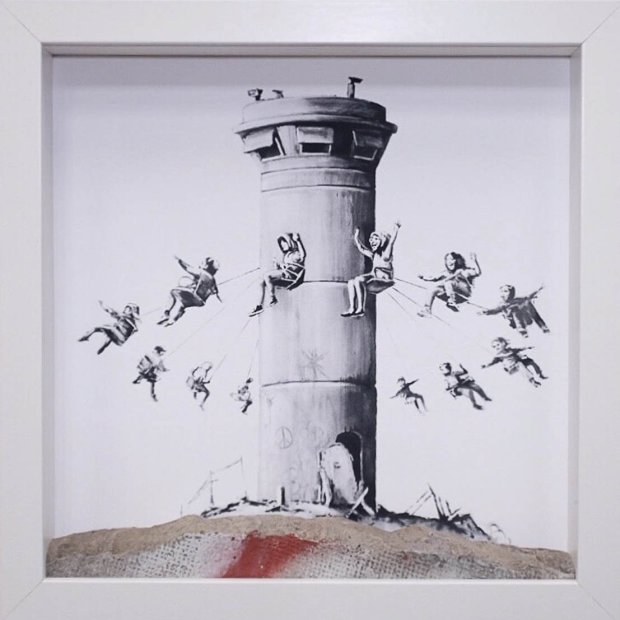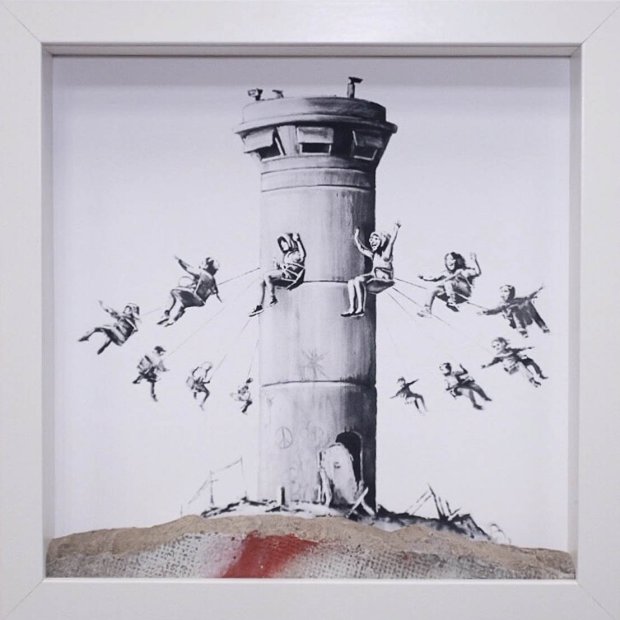 If you can't get out there do not fret, as a few of the artworks are being sold on the hotel's online shop. Get in there quick though, as there's only a limited supply and they're obviously going to get snapped up pretty sharpish.
The Walled Off shop has opened next to the hotel, museum and gallery space this autumn. The hotel opened back in March and it directly overlooks the concrete wall, which was built in 2000 by the Israeli government. It was seen as a necessary measure to "protect" against terrorist attacks, but Palestinians consider it a symbol of their oppression.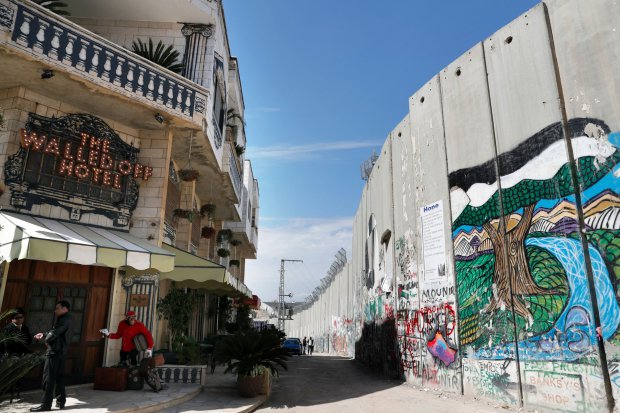 Images VIA 
Banksy is making a big statement against this wall and the ongoing conflict between Israel and Palestine with his hotel, jokingly advertising it as having "the worst view in the world". You can read more about it HERE.