We have a new contender for dumbest UK criminal of 2020 after a bank robber in Manchester handed over his list of demands written on a till receipt he'd got from Holland & Barrett 100 yards away.
Featured Image VIA
Daniel Healy, 42, had bought vitamin tablets from H&B before writing down this note on the receipt (via MailOnline):
Don't Panic!! Put all bank notes in the bag! I promise if you do as I say no one will get hurt. Don't be a hero – I'm sorry to do this
He then went over to Santander just 100 yards down Cross street and gave the note to a cashier, who simply pulled the emergency card out of her till which caused the screens to go up and set off the emergency alarm.
Daniel legged it but left behind his incriminating note along with his fingerprints – which he'd left on a Tesco bag he had wanted cashiers to fill with money. Whoops!
Staff at Holland and Barrett in the city centre agreed to play back the CCTV for police and wouldn't you know it – footage showed Daniel Healey being given the till receipt as he paid for his health supplements before his utter fail of a raid on Santander.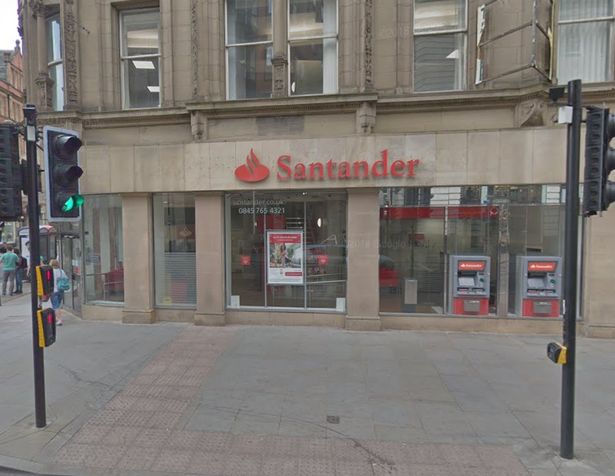 So yeah, not exactly dealing with the sharpest tool in the shed here. Daniel did successfully rob a Coral bookmaker of £285 two days earlier though, so you've got to give him 'credit' for that. Daniel admitted robbery and attempted robbery at Manchester Crown Court and was given a year in prison. Did he get off lightly?
Judge Alan Conrad QC gave him a bit of a rinsing while passing the sentence:
Your incompetence when you turned to such crime was clear because the evidence you left behind was overwhelming. This was not a successful robbery.
You don't say. He'd probably have been better off taking this guy's advice, to be fair:

Still, whilst a strong contender, I don't think Daniel Healy is quite dumb enough to win dumbest criminal of 2020 at the end of the year. So far, that honour goes to Wajid Hussain from Bradford. What a dunce that guy is.