Poor Tom Cleverley. It seems that just about everyone has it in for the poor sod. This season, he's had to contend with being scapegoated by fans and pundits alike for Manchester United's piss poor season and has even had to delete his Twitter account because of the barrage of trolling he's been on the receiving end of.
More Misfiring Man United: Amazing Interpretations of David Moyes' Tactics At Manchester United
But one Cleverley critic has just outdone his fellow members of the hate brigade that continues to grow and grow. Glenn McConnell of Blackpool has begun an online petition to ban, yes BAN, Cleverley from being selected in Roy Hodgson's England squad for the World Cup Finals in Brazil this coming summer.
Within a matter of days, it's gathered over 16,000 signatures and has forced England gaffer Hodgson to address the issue personally.
The petition, which can be found here, includes an esteem-shattering paragraph written by McConnell and has even attracted some hilarious comments from people signing it. Head towards the bottom of the petition page to see some of them.
In his pre-Denmark press conference, Hodgson brushed the support of the petition aside, asserting that the people signing it know nothing about the beautiful game.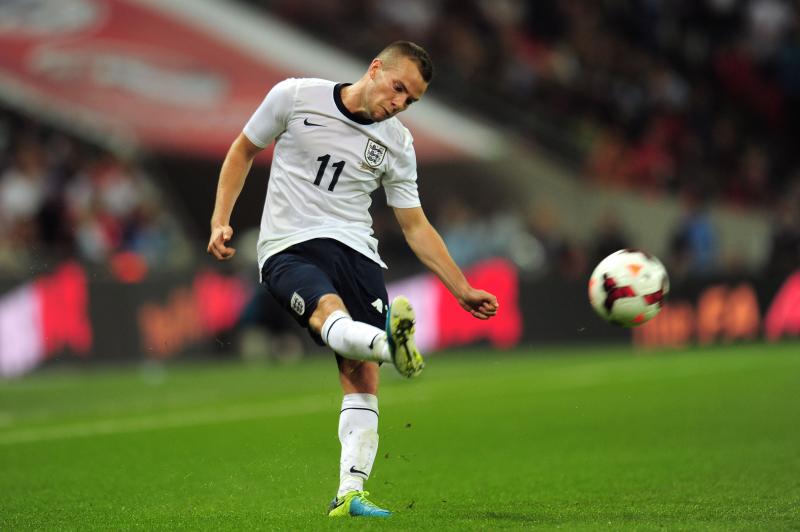 But let's face it, he needs to wake up and smell the coffee. 16,000 people can't be wrong, and although I hate to see anyone receiving the shit that Cleverley's been getting, I kinda think that Hodgson would be unwise to ignore this.
With the technical endowment of a wardrobe and the creativity of a doormat, I find it fucking farcical that this bloke is on an astronomical weekly wage that most of us would be happy with if it was our annual wage. The guy is simply talentless when it comes to kicking a spherical leather-bound object around.
More Money: Bloke Makes House Out Of Money
To be fair to him though, he does have a sense of humour at least; defending himself from the pressure he's come under by saying that people need to become accustomed to his 'Spanish playing style'. Ha, ha, ha. Wait, what? He was being serious? Are you kidding me?
With the World Cup looming, Hodgson has to have a serious think about whether he'll be taking the midfielder that he seems to unconditionally support no matter how sub-par his performances may be for club and country. Whilst I'd love to see him prove the doubters wrong, I just don't see it happening.
Sorry, Tom. I've got nothing against you personally. It's just that, to put it bluntly, you're a bit rubbish at playing football; and I, like many others, don't want you representing England at the most prestigious event of the footballing calendar.