The other day we shared a video of Bam Margera getting knocked out by an Icelandic rap crew named the "Glacier Mafia" at the Secret Solstice Festive in Iceland.
Featured Image VIA
Well Bam reckons he was set up by his former publicist Leon Hill, who had a bone to pick with him:
None of this has anything to do with the Secret Solstice Festival, or any girls, or anybody yelling at anything. It has to do with Leon Hill working for Secret Solstice.

I found this out two years ago: That motherf—er started a YouTube channel for me and a few other people. His scam is he tells all the people that he's working for that the other person's getting more hits and they got the money. So when we all got together and figured that out, that's how Leon Hill becomes a self-made millionaire.

So when I said, 'Leon Hill, here's a Rolling Stone interview for you,' I had my friend do it. And he comes up thinking it's a Rolling Stone interview just to find me, so him and his boys beat the f—ing s— out of me.

It has nothing to do with anything else except for Leon Hill. He's a scumbag. Watch out.
He also issued this threat over Instagram:
So this Leon Hill dude is fucked, but what about the Glacier Mafia? Those guys KO'd you on camera bro. The lead rapper Gisli Palmi is the multi-millionaire son of one of the richest men in Iceland. I mean look at him: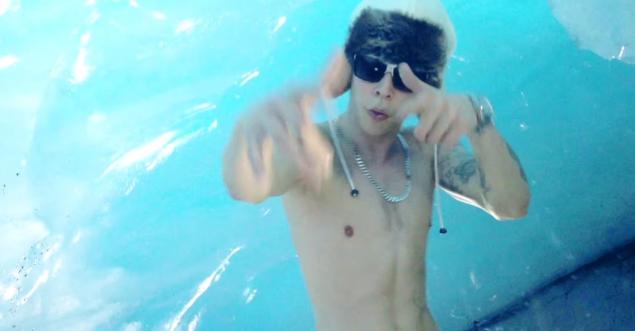 Image VIA
No chance Bam isn't going after these rappers and everyone they know and love too. Don't mess with someone who used to beat the shit out of himself (and his dad) for a living:
If you haven't seen Bam's recent documentary on his life and the death of Ryan Dunn – check it out HERE.