Chances are if you like bacon, then you've often thought about a device like the one picture above and just how useful it would be in improving your daily routine, presuming you eat bacon every day that is.
Well, it looks like your dreams have finally been answered with the introduction of the Bacon Express, a vertical grill that looks like a toaster that grills up to six pieces of bacon at a time without leaving a greasy mess. You don't even have to watch it whilst it works its magic, as a dial on the side allows you to choose a heat depending on the thickness of the meat so it doesn't overcook. Awesome.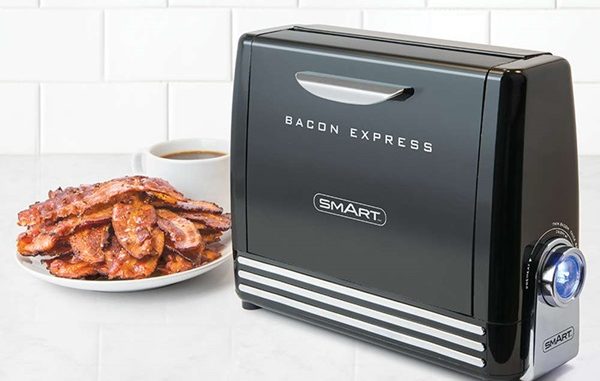 The only slight problem with the Bacon Express is the price as it weighs in at a cool £50. If you're gonna be cooking bacon every day then it's probably worth it, but if it's not gonna be so often I'm not so sure. That's why I'm gonna put it on my Christmas list as it's definitely the sort of item that you would love to receive as a gift but not necessarily buy yourself. Perfect.
For more bacon, check out these bacon fried Oreos. Mmmmm.