Here's today's fashion section. There are tips and hints a plenty. Make sure you have a notepad and Biro to hand, you are going to want to take notes.
One word: CLASS
Two words: HIGH CLASS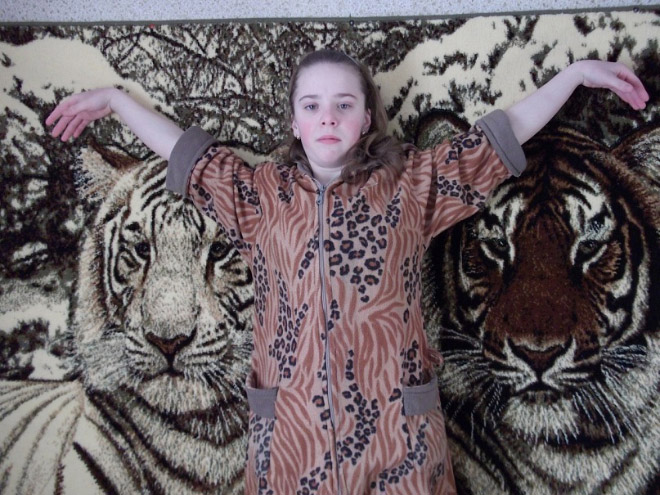 Three words: IS THAT LEGIT?
As is often the case with these pictures, it's pretty much impossible to know what's gone on prior to the snap being taken. But in this case I am assuming it is some sort of office Christmas party or birthday bash or something. And this guy has got the booby prize for being the crappest salesman in the company and been forced to wear this outfit at gunpoint. Or, on the other hand, maybe he just likes to dress like that?
Car trunk chic. If you really want to get a perfect match on the dating site, why not pose in the boot of a car? I wonder if the man taking the picture asked her to get in the boot seconds before shooting her dead to avoid having to lift her body into the car?
☛ Now: Awesome Photos From Russia With Love — Ghetto Fabulous Edition