Welcome to slice #19 of the pictorial version of the Russian holy grail. More awesome photos from Russia, selected and compiled with my love.
We'll begins today's transmission with a photo of a granny sporting an AK. That seems pretty appropriate: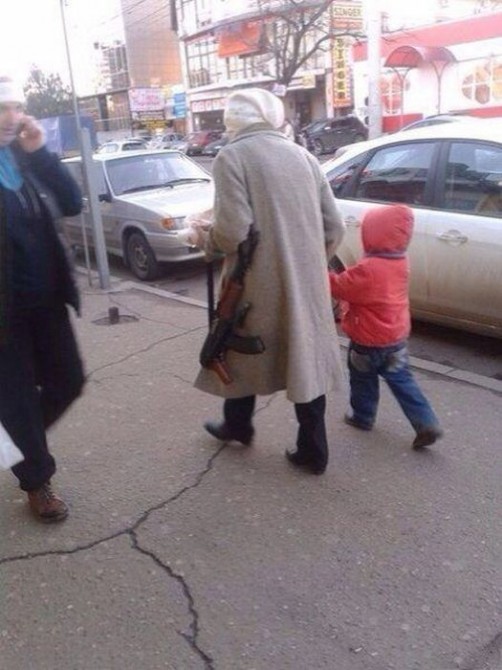 Here's happy couple, a bunch of baby bears and a wall carpet. Text book stuff.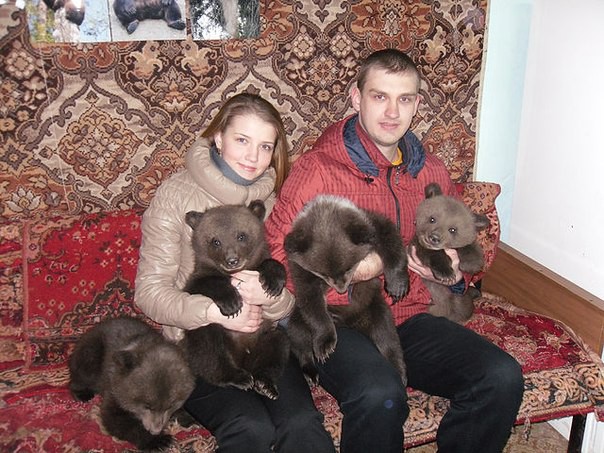 Next I'll show you a triumvirate of car fails. First the classic 'on the roof' woopsie: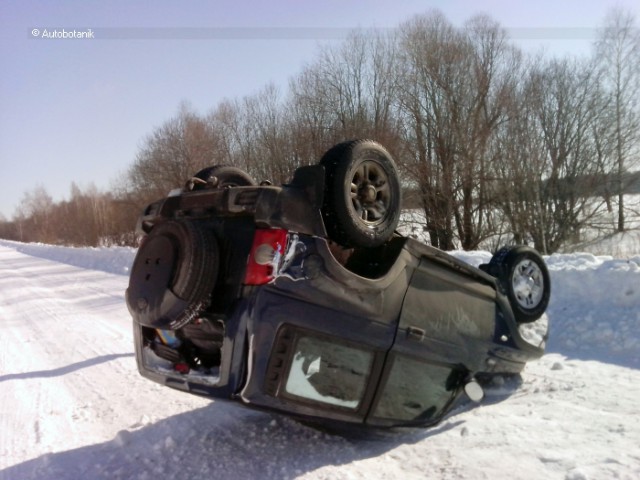 This next one doesn't seem particularly jokes at first glance. Then you notice he's done a body work repair job using silver electricians tape. It's a tidy effort though.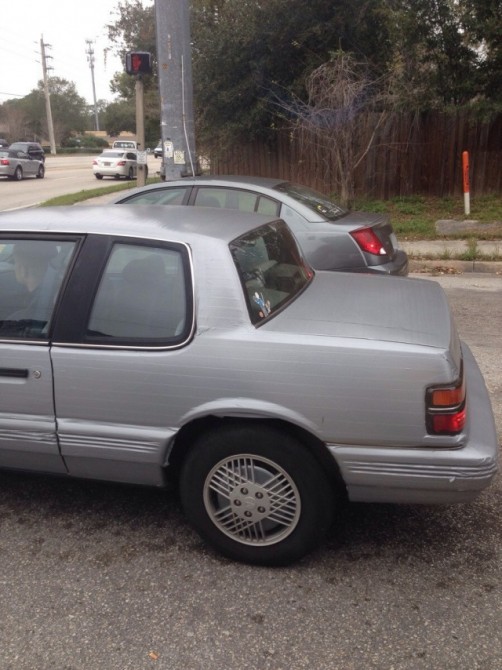 If you don't want your windscreen to freeze, pop your wall carpet on there. No one's going to want to nick it are they? Genius.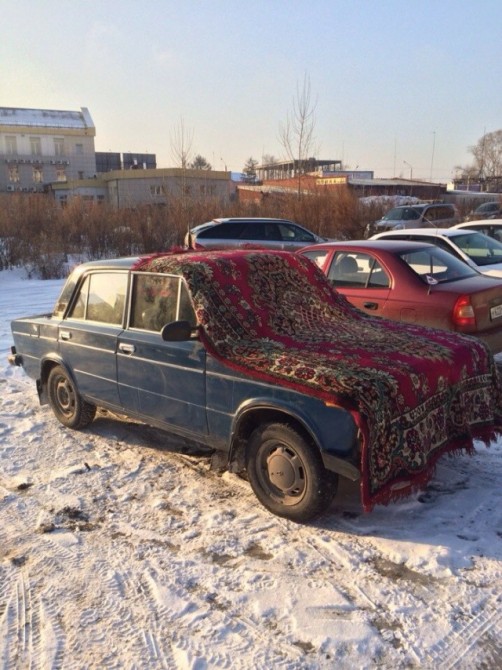 ☛ More: Awesome Photos From Russia With Love #5