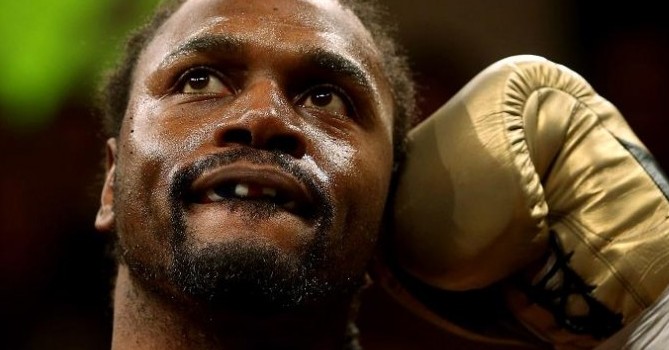 It's the moment boxing fans have long been waiting for – Audley Harrison is looking likely to retire.
Harrison has long been one of the best fighters in the world according to Audley Harrison, Audley's mum and people who are looking to borrow money from Audley Harrison, but on Saturday night, reality once again caught up with him in the shape of an amusingly savage ass kicking.
Audley came into the fight proud of  "resurrecting" his career by winning TV talent show "Prizefighter." For those who don't watch it, "Prizefighter" is a bit like "The Voice," in that neither programme ever features decent boxers. Audley's career cycle in recent years has involved having his ass handed to him by competent fighters, then going on "Prizefighter" and beating up a succession of bums using his massive physical advantages and years of professional experience, then declaring that his career is back on track before getting his ass handed to him by a competent fighter again.
☛ More Sports: Baseball Fan Catches Ball In His Beer.
So, fresh from his recent success on "Prizefighter," Audley Harrison entered the ring at the Motorpoint Arena in Sheffield to the sound of precisely nobody giving a fuck, to face 27 year old up-and-coming knockout merchant Deontay Wilder. Deontay Wilder is six feet, seven inches of angry black muscle and hails from Alabama. He's the main reason Klan membership has dropped in recent years. Deontay Wilder hits like a freight train full of concrete hammers. His current record stands at 28 fights, all of which he has won, and all of which have ended with someone who wasn't Deontay Wilder in an unconscious tangle of limbs. Twenty-eight wins, twenty-eight knockouts.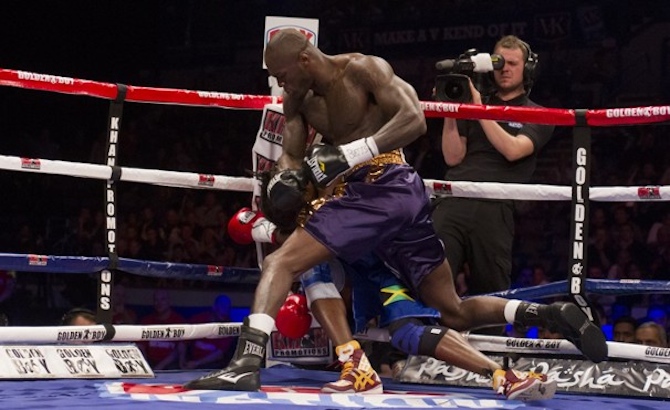 Seriously: Fuck.
Audley Harrison wasn't really cut out to fight Deontay Wilder. In fact, Audley Harrison isn't cut out to fight the late screenwriter Billy Wilder, septuagenarian comic actor Gene Wilder, or fictional party liason Van Wilder.
The correct response for anyone tasked with fighting Deontay Wilder is a resounding "Fuck that!", but Audley, bouyed by his recent TV win and a deep hatred of being awake in front of crowds, remembered that chicks dig scars and took the fight anyway.
It went about as well as you'd expect.
Coming out of his corner with the ferocity of a Bhuddist Morris dancer, Audley explored Deontay's face with the gentle caress of a blind chick sculpting Lionel Ritchie out of clay. Wilder, presumably remembering that the pubs were due to close sometime soon, decided to get down to business and threw his first right hand of the night, which damn near killed Audley Harrison.
Audley's reaction to the impact was his trademarked "panic and regret your career choices" defense, which held up for exactly no seconds before Deontay Wilder started battering his head like a drummer playing the Eastenders outro. The referee stepped in and Audley wobbled to his feet at the count of eight, but nobody was fooled. He'd lasted seventy seconds, or less time than it takes to microwave a Rustlers burger.
☛ More Sporting Assholes: Luis Suarez Deserves More Than A Ten Match Ban.
In the aftermath of the fight, Harrison, 41 years old and freshly concussed, admitted that it was probably time to hang up his gloves. You can check out a video of the fight below:
[yframe url='http://www.youtube.com/watch?v=mO1E0yTLJAQ']
In tribute to his disappointing career, here's a quick retrospective of some of Audley's more memorable losses: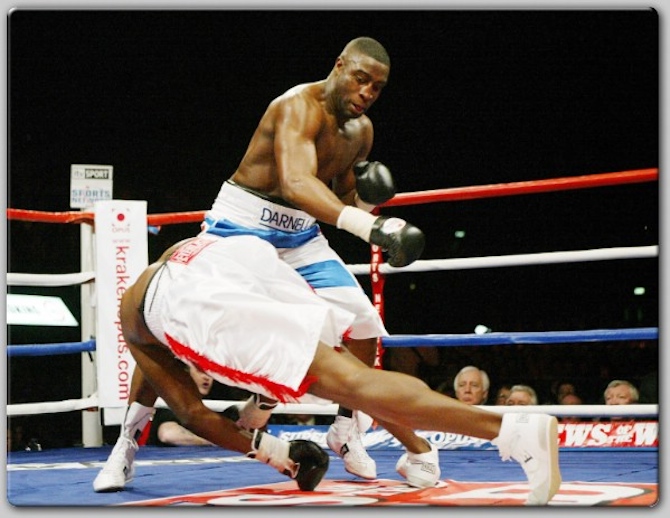 Losing to Michael Sprott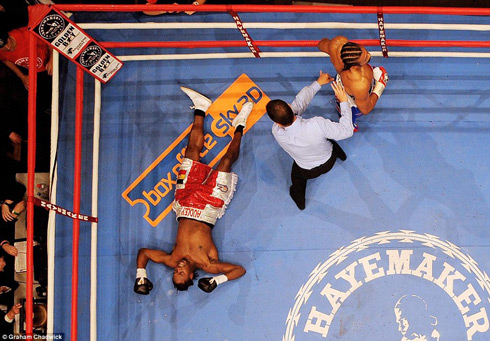 Losing to David Haye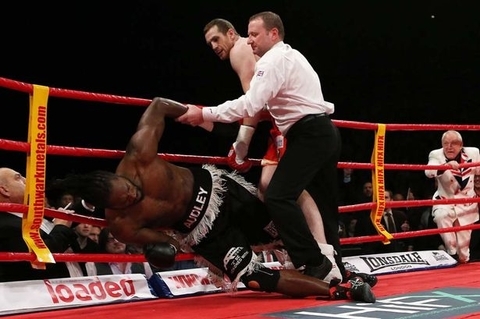 Losing to David Price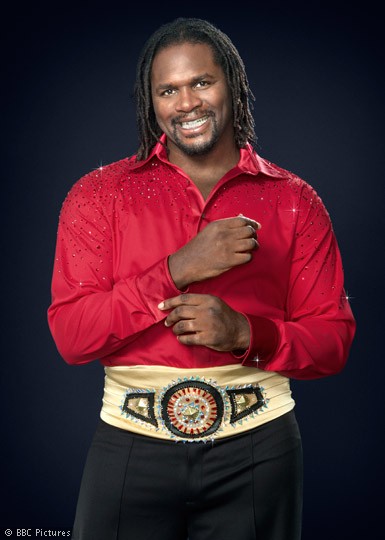 Losing All Dignity.