An autistic chav has been ordered to pay £590 in compensation and has been put on a 12-week nighttime curfew after he shouted 'is it a boy or a girl?' at a transgender community support officer. 
Featured Image VIA
PCSO Connor Freel, 25, was 'upset and embarrassed' after 19-year-old Declan Armstrong shouted the question 'very loudly' while Freel was in full uniform on foot patrol in Mold, North Wales.
In fact after initially shouting the question at Freel's direction, Armstrong repeated it when the PCSO looked over at it.
Prosecutor Rhian Jackson told the court:
To have something shouted at him that had such personal connotations whilst he was on his own in the middle of a public place that was rather busy due to market day footfall did leave him vulnerable, distressed, and embarrassed.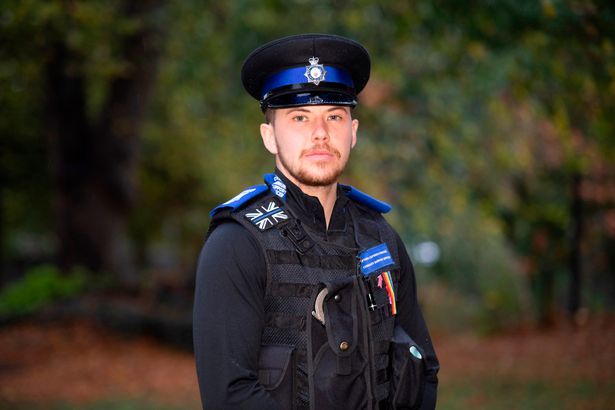 The experience left Freer reluctant to go on foot patrols on his own, and Armstrong – who denies making the comments – was convicted of using abusive or insulting words with intent to cause harassment. 
Armstron's own lawyer, Gary Harvey, revealed the chav had been diagnosed with Asperger syndrome and suffered from anxiety and depression, but the judge still chose to lift the sentence from a low level to a medium-level community order because of its transphobic nature.
Describing his transition from female to male, PCSO Freel says:
I was born female but from my earliest memories and before I could even talk I knew I was a boy in the wrong body.

I told my parents when I was a small child that I was a boy. However, I was brought up as a girl and began to transition to male when I was around 15.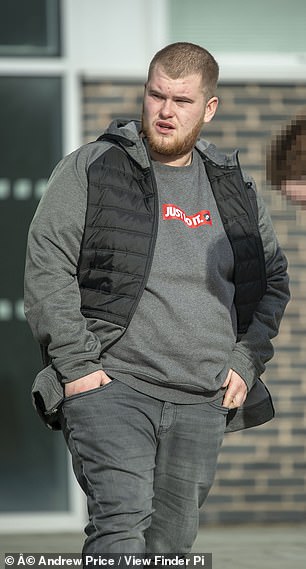 So Declan Armstrong now has to be indoors between 9pm – 7am for 12 weeks, which is a shitty situation for any 19-year-old to find themselves in. But hey, at least it isn't the summer eh?
Obviously what this young chav did isn't cool and requires some form of admonishment, but if you're familiar with people who have a certain level of autism/aspergers then you know they're prone to blurting out inappropriate things. They might say something like "mummy, why does that girl have a beard?" or "that's a woman!" or whatever (probably at loud volumes).
Maybe there was some malice involved in this particular situation and there's no real way of knowing from where I'm sat, but can't help but think the punishment may have been lighter if the target here was a regular civilian rather than a cosplay copper. I mean aren't police officers taunted and abused in this manner daily from people without mental disabilities?
For more aspies, read the remarkable story about the Hound of Hounslow – the 42-year-old West London man who crashed the stock market from the comfort of his bedroom.