As a man, I've never really been interested in wearing a crop top or a boob tube, but looking at these pictures from ASOS's new summer range for men, I may just be a little bit tempted.
Featured Image VIA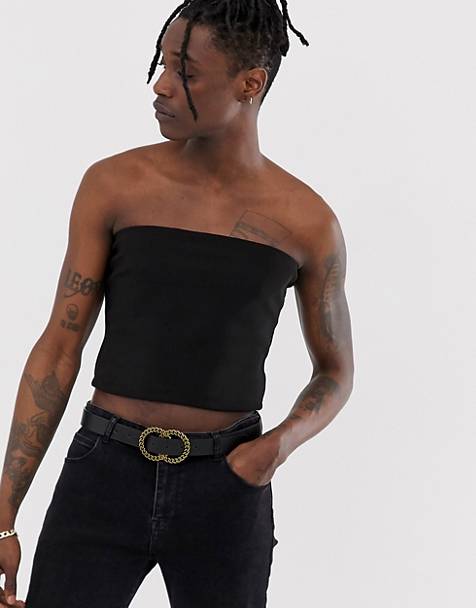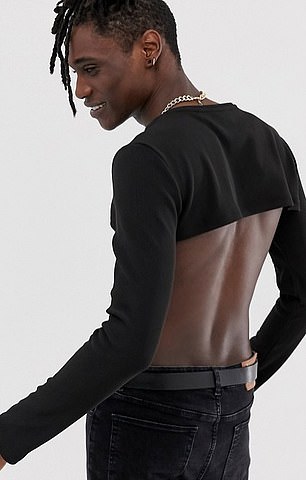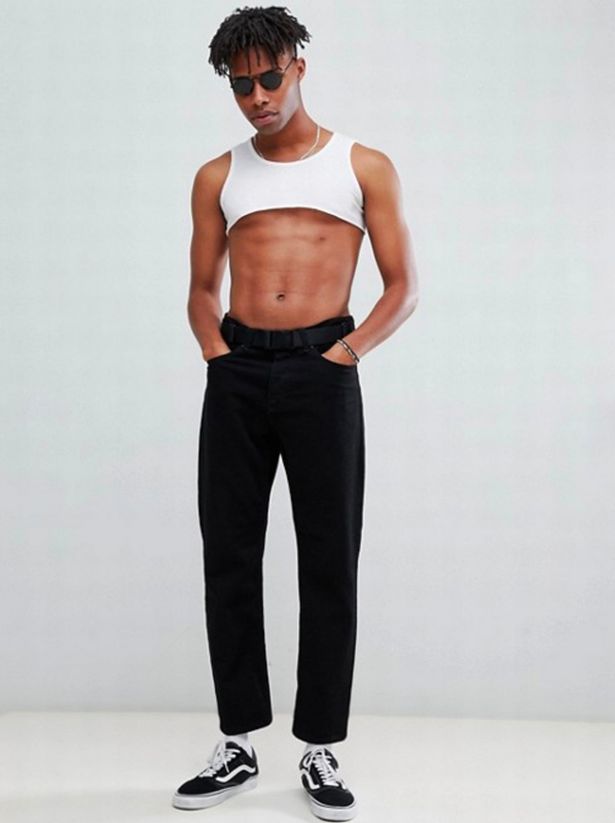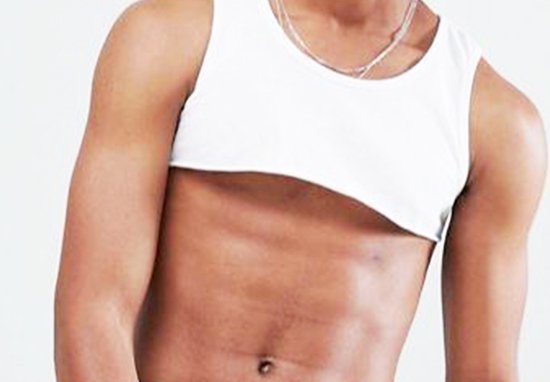 Imagine rocking up to the beach wearing one these crop tops and the other men's must-have item for summer 2019 – denim speedos. OK your disgusting belly might be out for the world to see but remember, it's 2019 so we're all about that #bodypositivity and letting the flab hang loose. If you don't like it, move along. Me and the boys are gonna be looking like the kings of the beach in our brand new ASOS summer wear.
Not many on social media seem to be on board with it, though:
I give up. @ASOS #WTF pic.twitter.com/lBuyPHousn

— Mike (@Mmmmmikeyarnold) May 29, 2019
If my fella walked in wearing that he'd not be long getting walked back out..!! pic.twitter.com/kcJUWJVb15

— leanne (@MonaghanLeanne) May 29, 2019
@ASOS If I start seeing Men in crop tops this summer im done pic.twitter.com/6Jm76j3hqP

— M O L L I E (@MollieDollx) May 25, 2019
Robbie Rotten dead, Barry Chuckle dead, and now ASOS selling men's crop tops. Say your goodbyes to your loved ones because the world is officially ending. https://t.co/W3e1n3BLJ2

— (@RestricTFFA) August 22, 2018
Maybe it's a cry for help.! Someone @ASOS might need to visit a meeting

— leanne (@MonaghanLeanne) May 29, 2019
If my husband ever wore this he better not come home. Omg lol

— Jackie (@jackiebobb123) May 31, 2019
But wait, perhaps the wokest take of the lot:
i'm baffled by the ignorance of some comments… men used to wear crop tops in the 80's and it was totally ok back then but i see some of you tend to have a selective memory when it comes to remembering the past pic.twitter.com/p72E7rVrQK

— K and the holograms (@kelian_s) May 31, 2019
I wonder if we are now a little bit closer to a world where men can wear sundresses without others passing judgement? Oh boy!
I'm about to reserve myself one those Steve Buscemi sundresses in anticipation. Can't wait!