I kinda thought that the racism that Sancho, Saka and Rashford faced after they missed their penalties last weekend in the final of Euro 2020 would have died down after there was such a backlash against it last week, but sadly this isn't the case as it's being reported that a new mural of three of them has been defaced with racist graffiti.
Featured Image VIA
The mural appeared in Darlington of all places and was painted on the side of a building dedicated to Arthur Wharton who was the first black footballer to play professionally when he became the goalkeeper of Darlington Football Club back in 1885. The racist graffiti was scribbled next to the England badge saying ' 'If the current rate of non-white immigration continues, white Brits will be a minority by 2060 #WakeUp We do not stand with the Three Black Lions.'
Take a look at it below: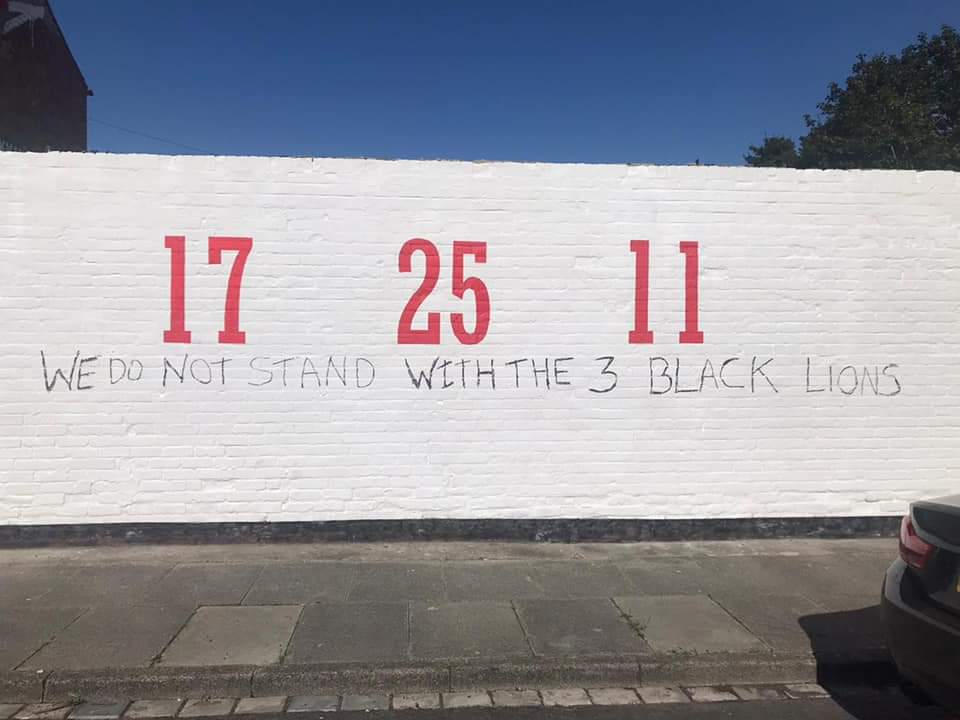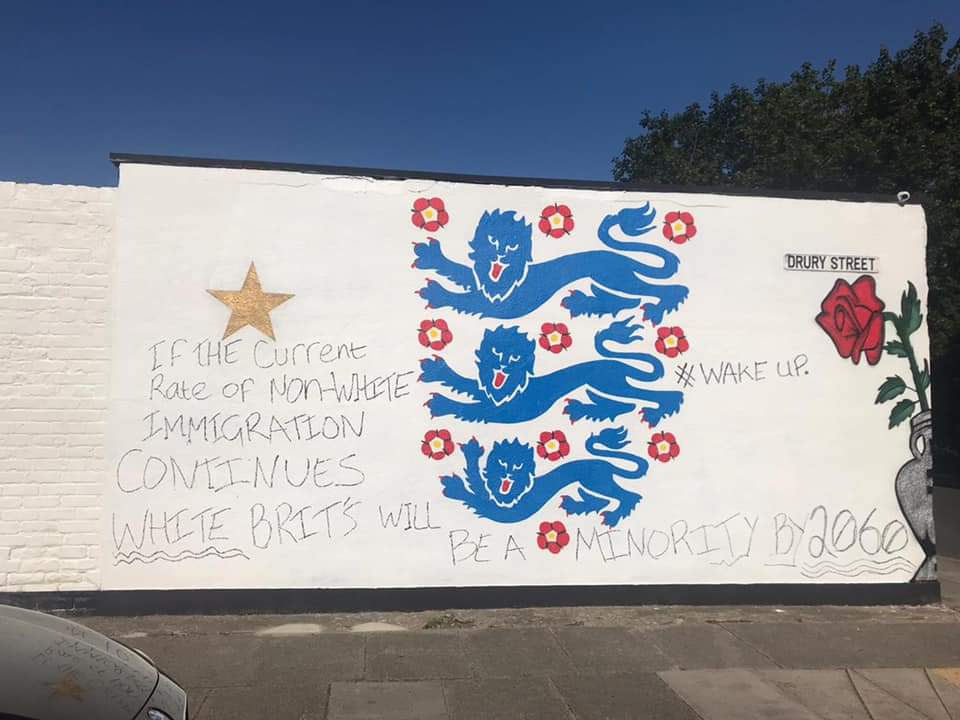 Jesus – that is pretty awful isn't it? Thankfully the mural has been cleaned up and Darlington MP Peter Gibson has condemned the actions of those involved:
The Arthur Wharton Foundation has done much to promote understanding of the contribution of black footballers throughout our history.

I am appalled by the vandalism, and the racism of that has been daubed on the murals. Our town is an open welcoming place to all people.
Well clearly it isn't if some residents are doing stuff like this, but hopefully someone has some information about whoever was responsible for this and they can be punished accordingly. I fear that racism will never fully die out though sadly with shit like this still going on.
For more of the same, check out this guy who filmed a racist rant against the England players and ruined his whole life because of it. What an idiot.