I said last week that certain brands were going to be pulling out all the stops to try and make Christmas as an exciting and merry time for everyone that they can considering how shit 2020 has been and so far my analysis has been proved correct, with ASDA the latest organisation to follow suit.
Images VIA
The supermarket company today revealed that they're releasing foot long chocolate and caramel eclairs for the festive period, which apparently serve up to ten people – although I could easily see someone picking one up and eating it all themselves. It is Christmas after all?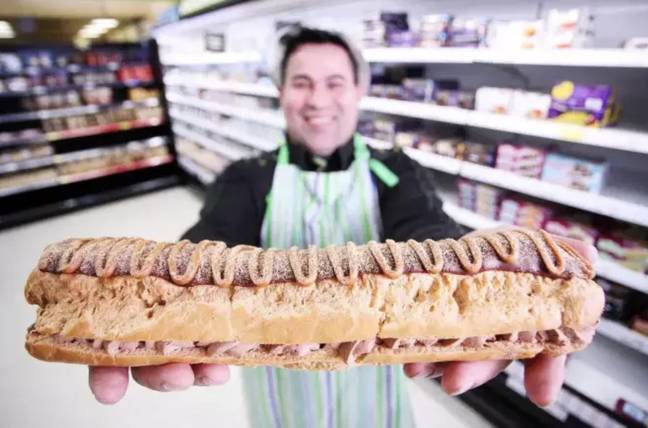 If these pictures aren't enough and you need any more convincing, the chocolate and caramel eclair is made up of flaky choux pastry, filled with a creamy chocolate mousse, caramel sauce and a rich fondant. To top if off, there's a caramel flavoured fudge icing and some sweet, gold coloured dust on the exterior as well. Does sound good doesn't it?
The foot long eclair is a bit on the pricey side at a fiver, but when you think about the fact that it's a foot long then you realise that it's probably worth paying that much for it. They're available now in select ASDA stores, but you might wanna get a move on if you desperately want one because I can see them selling out in no time. Merry Christmas.
For more of the same, check out Marks And Spencers doing one of these last year too – only that one costs a tenner. I know where I'll be heading.