Edinburgh based artist and illustrator Mike Hughes has worked with a variety of brands including Adidas, High Snobiety and Brew Dog, all of whom have enjoyed his grotesque and impactful graphics.
Images VIA
Much of his work is inspired by skate and BMX culture, while also looking upon the modern world of consumption without judgement. Here's how Brian Coleman at Thrasher Magazine describes Mike's work:
You'd have to be inhuman not to enjoy the consumptions that we undertake to fuel our lives. From necessary foods to tantalising vices, we are constantly flooding our bodies and minds, hoping to achieve some satisfaction but never quite finding it.

Mike doesn't over-analyse his own art (or at least he isn't vocal about it if he does), so the observer is left to make their own conclusions. But one apparent theme is that of gluttony—when life's little pleasures become a tidal wave to the point where they are repulsive. Is he celebrating this dive into indulgence, criticising it, or is he producing impartial documentation of modern life? Perhaps it depends if your desires are now in the process of consuming you.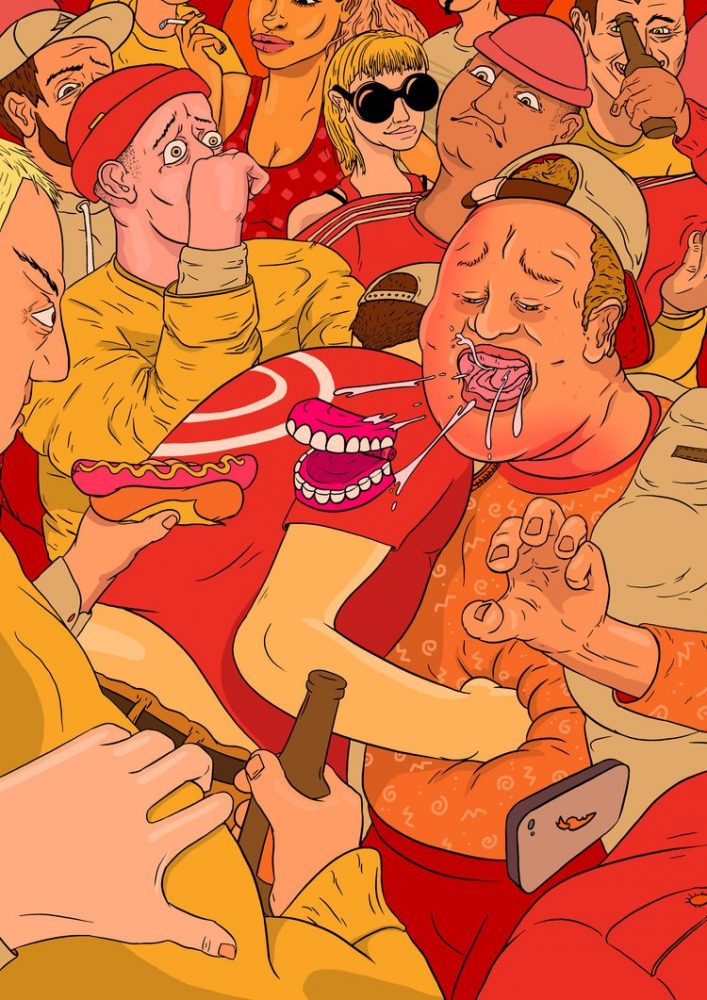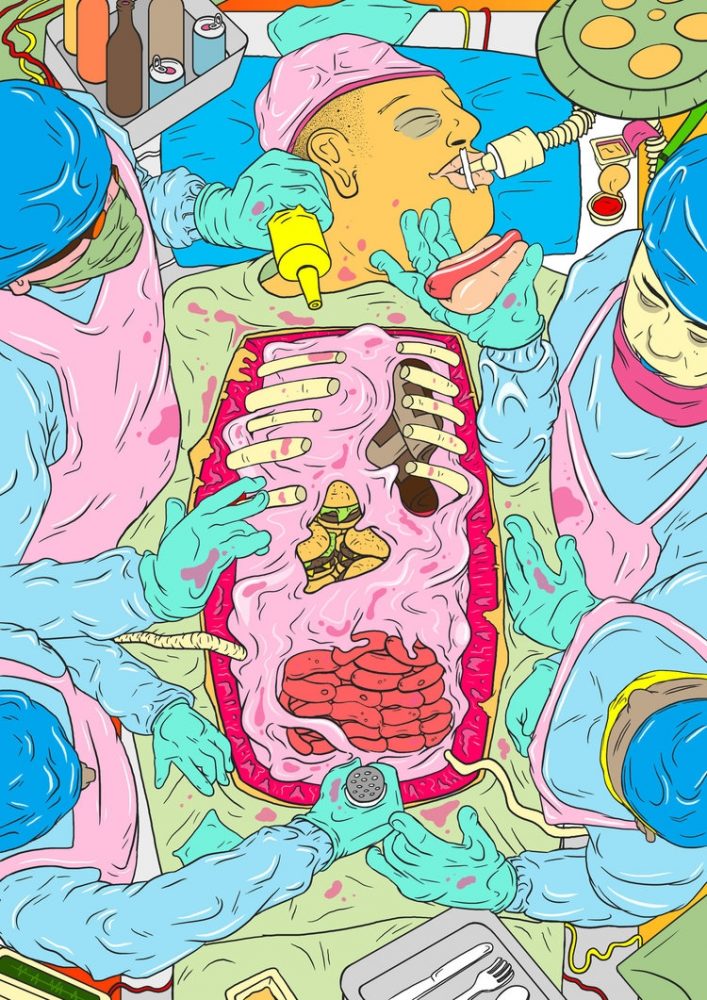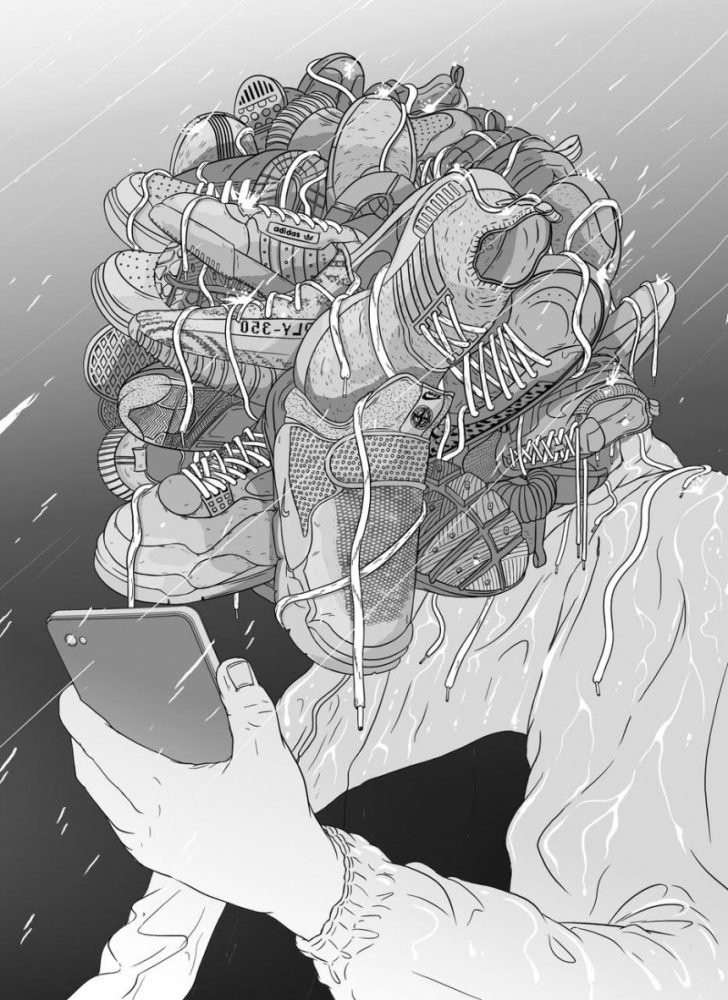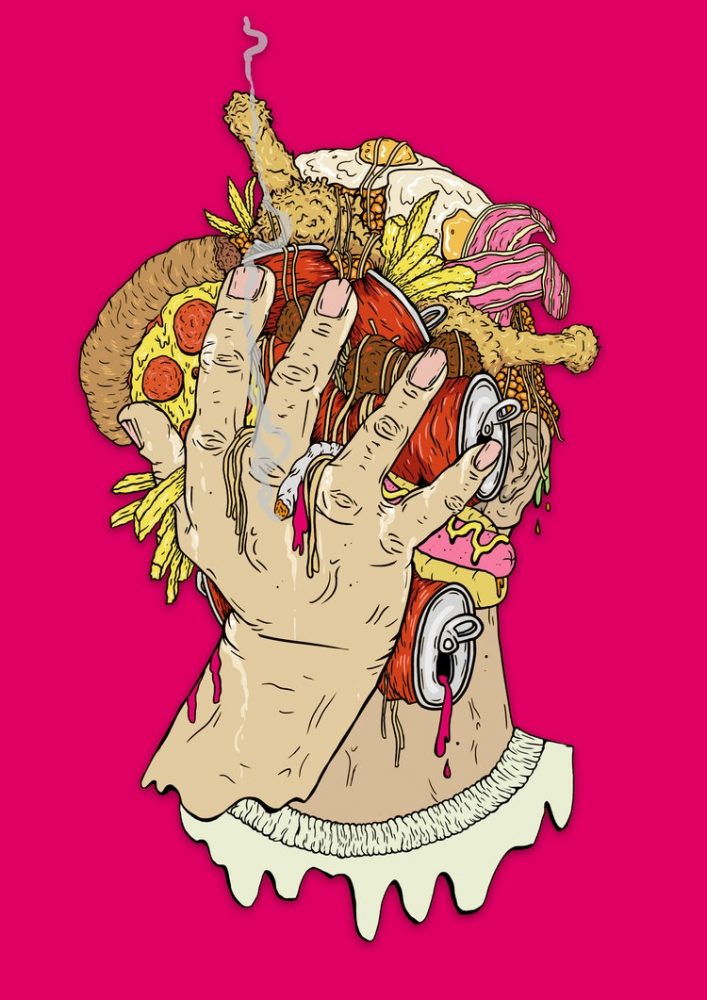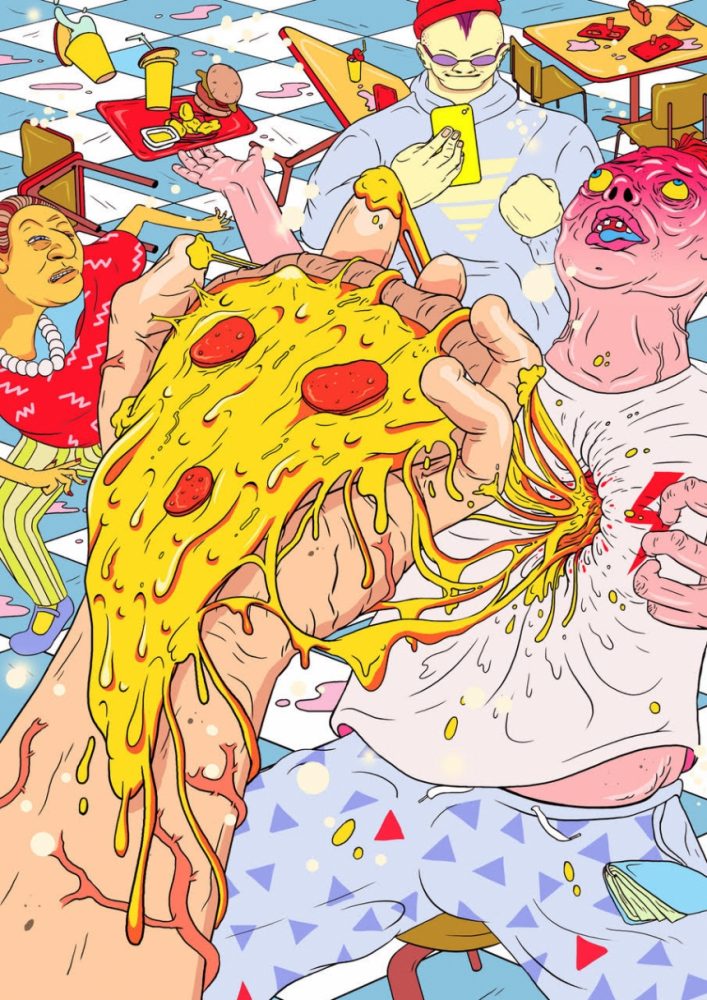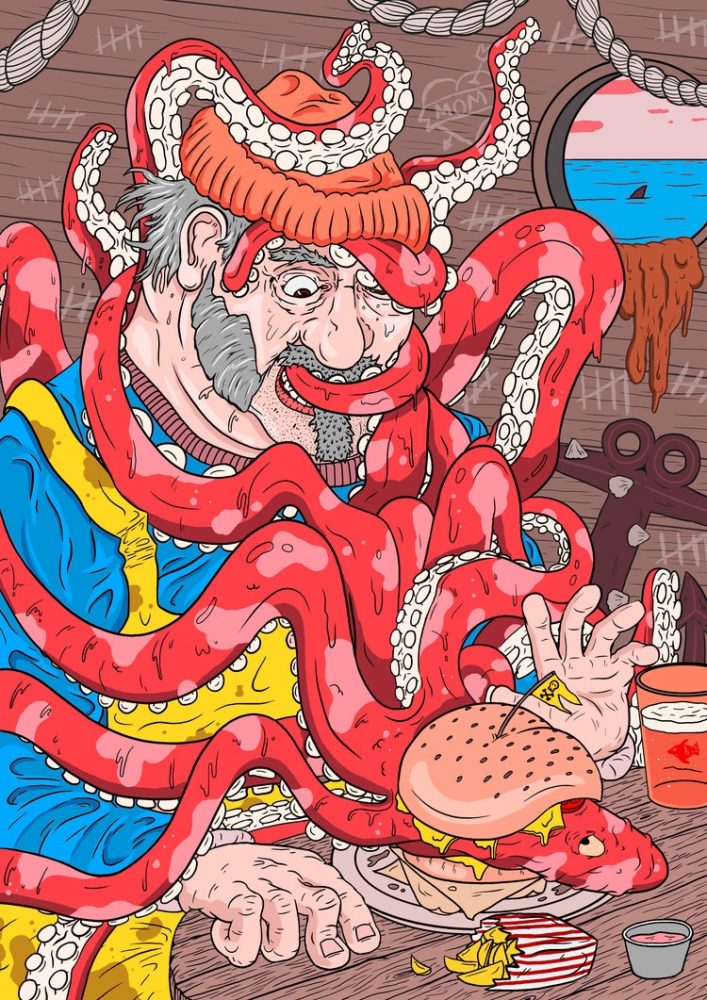 If you enjoyed these, you can check out more of Mike's stuff on his Instagram page.
For more illustrations, check out these ones by Ralph Steadman for George Orwell's 'Animal Farm'.