The Johnny Depp/Amber Heard beef has to be one of the stupidest court cases I've ever heard in my life – yeah, Heard said some shitting things about Johnny Depp but if he had just let it go then he wouldn't have made it about a million times worse by exposing their tumultuous relationship to the world – but the most surprising part of it all is how loyal Depp's fans have been throughout the process, even after a judge ruled unanimously that he had beaten Heard up on multiple occasions.
Featured Image VIA
Depp's fans were so vocal that I think something like over two million of them signed a petition to get Amber Heard fired from her role in 'Aquaman 2', but the producer of the franchise Peter Safran has now decided to come out and categorically say that they're wasting their time. Speaking to Deadline's Hero Nation podcast, he said the following: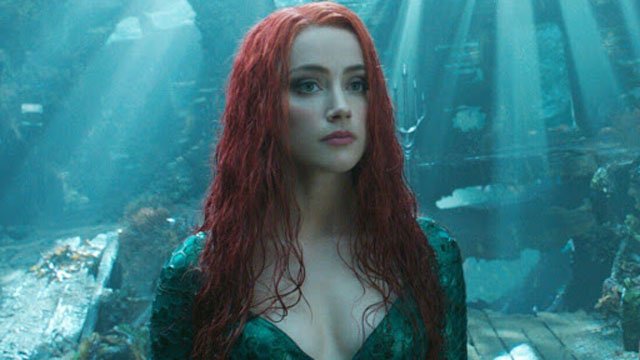 I don't think we're ever going to react to, honestly, pure fan pressure.

You gotta do what's best for the movie.

We felt that if it's James Wan and Jason Momoa, it should be Amber Heard. That's really what it was.

One is not unaware of what is going on in the Twitter-verse, but that doesn't mean you have to react to it or take it as gospel or accede to their wishes.

You have to do what's right for the film, and that's really where we landed on it.
Hmmm. That's not really saying that he's not bowing to social media pressure is it? It also kinda implies that if say for example a rapist or Kevin Spacey or someone else terrible was 'right for the film' then it wouldn't matter about their past discretions and he would still cast them. Not sure if this was the cool/woke impression he was hoping to give off with these comments but I suppose we'll take them.
On the other hand, what's the deal with those Johnny Depp fans? What a bunch of loyal maniacs. Respect for their undying devotion I suppose.
For more of the same, check out the photo of the poop that ended Johnny Depp's marriage. Why did he want stuff like that out in the public eye?