If there's one trait that seems to be shared amongst anti vaxxers, it's that they also share some other questionable beliefs and this has been illustrated in a massive way by one of the biggest anti vaxxers of them all Steven Brandenburg.
Images VIA
You might remember that Brandenburg was arrested in Wisconsin back in December for destroying 57 vials of the Moderna vaccine because he thought that the pandemic was a hoax – a perfectly reasonable action, I'm sure you'll agree. Brandenburg worked the night shift at Advocate Aurora Health Systems in Grafton and, even though he was a pharmacist, believed that the vaccine contained microchips and elements that could affect the fertility of a person.
Brandenburg's interview with the FBI revealed that the vaccine/microchip conspiracy theory wasn't the only one he believed though, as the report tells us: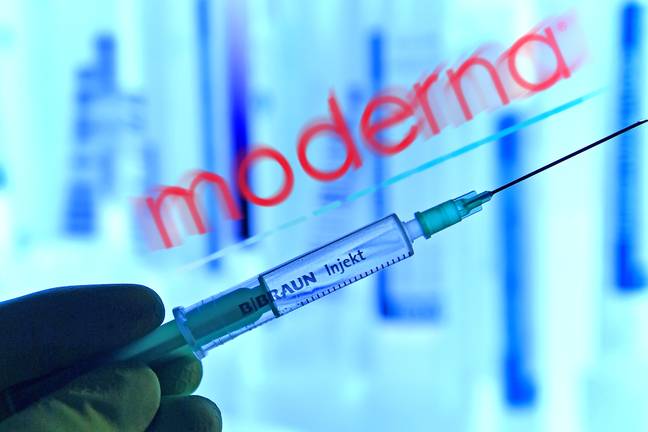 Some of the conspiracy theories Brandenburg told Sticker about included: the Earth is flat; the sky is not real, rather it is a shield put up by the government to prevent individuals from seeing God; and judgement day is coming

He confessed that he intentionally removed the Morderna Covid-19 vaccine box out of the pharmacy refrigerator on two occasions during two shifts – 24/25 December 2020 – but that he could not recall how long they were out for.

He later explained that he had a deep distrust of the Modern vaccine and believed that it could harm people.
Sounds like a really together, rational guy right? I'm sure that when he believes all that stuff that his distrust of the Moderna vaccine is probably well founded too. We should probably all follow in his footsteps and start destroying them ourselves. Too dangerous for them to be out there.
Brandenburg has now confessed to two charges of attempting to tamper with consumer products with reckless regard and faces a whopping $250,000 fine on each charge and a possible ten year jail sentence when he's due in court on February 9th. Hope it was worth it pal.
For more of the same, check out this incredible anti vexer fan fiction. Is that actually a thing?