When you think of Andrea Pirlo you normally think of a really classy, well dressed, sharp Italian guy with a culture right foot (and probably a left one too) but he was behaving more like Wayne Rooney or a typical English player at the weekend during Juventus' victory parade as he got completely and utterly hammered.
In the video below, Pirlo has a bottle of beer in his hand and is stumbling around the bus hugging his teammates and throwing beer on the crowd lining the streets of Turin, and generally just looking like he's completely smashed off his face. This is even more surprising considering that none of his teammates even look like they're drinking and of course because Pirlo is usually the epitome of effortless cool and class. I guess after another trophy in his illustrious career when he's pretty much won everything you can't really blame him for cutting loose though.
Following on from this though the picture underneath really nails just how wasted he was – the rest of the team are just celebrating on the top of the bus and he's passed out in the front of the truck – what a wreckhead.
☛ More Drunk Guys: Drunk Man Falls Off Tower In Ukraine 
[yframe url='http://www.youtube.com/watch?v=g6N6rT18pF4′]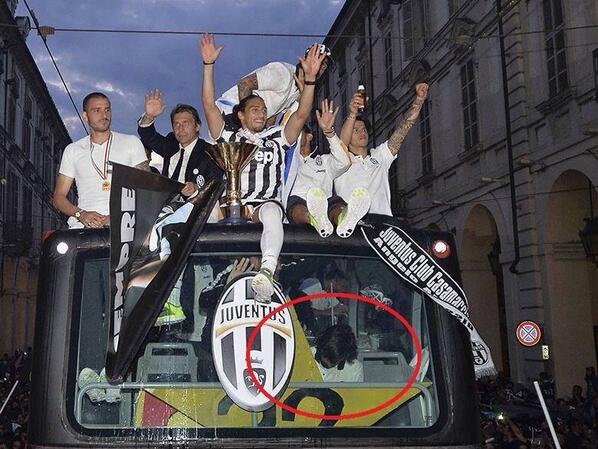 ☛ This Guy Wishes He WAs Pirlo: Irish Amateur Player Takes Worst Panenka Penalty Ever