I always sort of knew that people like Kim Kardashian and Amber Rose were all talk and no action when it came to sex. They try so hard to promote a sort of whitewashed version of sexuality that you just know that when it comes down to it, they probably don't like any of the fun stuff. It might smudge their make-up.
Featured Image VIA 
And now we have actual proof of that. In a recent interview, Amber Rose admitted that she is not at all kinky in the bedroom, she likes standard sex and she has NEVER done anal. What the hell? So she won't indulge in what is, at times anyway, one of the most fun things you can do in the bedroom and yet she's more than happy to shove her finger up Kanye West's arse? She's getting the bum end of the deal if you ask me (sorry, I had to).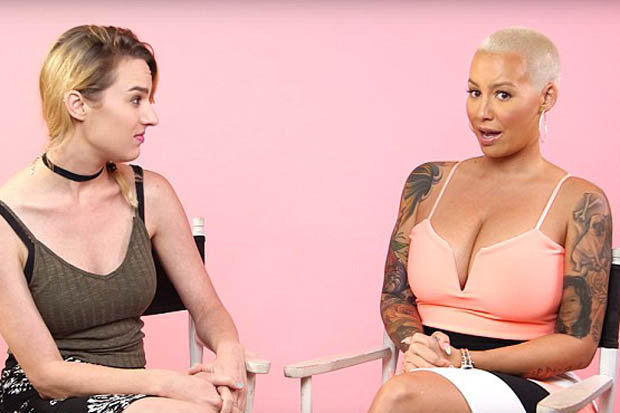 In her interview with 'Refinery 29', she admitted: 
I'm really not that freaky.

I've never had a threesome. I'm a very selfish lover. I like to be with one person.

I don't like casual sex. And I've never had anal.
Furthermore, last week she admitted that she hasn't even used a sex toy. That's it – this woman is officially a phony. It's all well and good being a prude and whatnot, that's your prerogative, but when you base your entire career and image on the over-sexualisation of woman and this pseudo-feminist bullshit, then at least practice what you preach. Bloody celebrities don't have a clue what they're doing these days.
And when it comes to her arch rival, Kim Kardashian, we don't even need to question how boring she is in the bedroom – we've all seen it with our own eyes.