I always love this time of year, mostly because of all the ridiculous costumes that come flying out of the woodwork. Like this sexy Harambe outfit for example.
Images VIA
But while that might be teetering on the offensive side, Amazon has just gone fully racist by putting these 'Arab' costumes up for sale.
We'll start with the male one shall we? The outfit described as 'Smiffy's Arab Costume' shows a white man whose face has been covered in brown face paint so that he "looks the part." So wrong.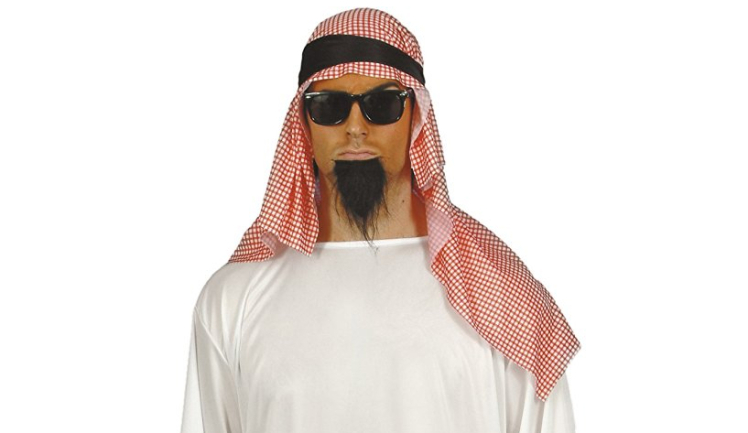 But if you think that's bad, get a load of the woman's choice – a 'sexy burka' costume. Yes, the outfit is a sexy blend of full-face veil and obscenely short skirt.
Seriously though, what were they thinking allowing this bigoted shit to go up for sale? Fortunately pretty much everyone else did not take too kindly to the offensive fancy dress options either. One shopper wrote:
You're all disgusting racists.

My culture is not your costume.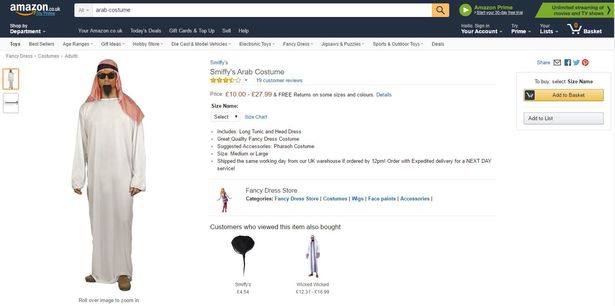 While another wrote:
A person's culture is NOT a fancy dress costume.
Following the backlash, Amazon has taken down the 'sexy burka' option, although the 'Arab' one still remains. Still it's nowhere near as bad as this outrageous Taliban terrorist fancy dress outfit. Not cool.