I think we all know that there are a whole bunch of Amanda Holden stans out there and this story about her cooking a roast dinner naked is probably going to make everyone out there even hornier for her.
Images VIA 
Holden was speaking to You magazine when she revealed a story about when she running late after she got out of the shower so decided to cook a roast dinner naked. Because you know, putting on her clothes to do that would have really delayed her by about two or three minutes.
It's OK though as her family are used to her walking around in the buff all the time so nobody even really noticed. Here's what she had to say about it: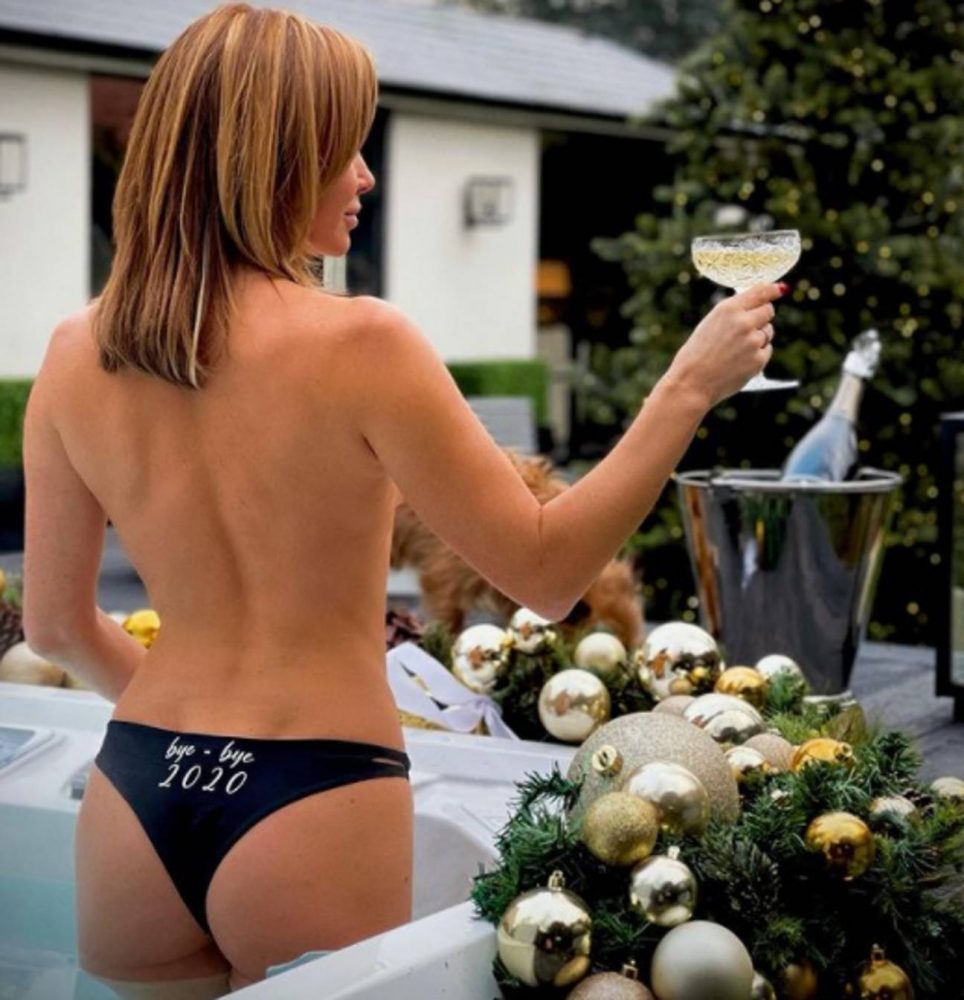 Oh, no one noticed. It's absolutely par for the course for me to be walking around with no clothes on in our house.

I was quite literally the Naked Chef. I got out of the shower, realised I was running late to get everything on the table so I didn't bother to get dressed.

I just raced downstairs, got the potatoes on, the meat in the oven and my veggie option. It definitely made it more interesting.

Obviously now Lexi's a bit older she does a bit of eye-rolling every now and again, but they're all very used to me.
Great. I wonder how You magazine even managed to get her to come out with that and what line of questioning they were on for them to even find their way there. At least we all know about it now though I suppose.
For more of the same, check out Holden saying that she flashes her boobs on purpose. Are we sensing somewhat of a pattern here?