Every few weeks, Amanda Holden shares a thirst trap on her Twitter or Instagram account and then just kicks back and laps up the compliments & general perviness that comes her way. She basically lives for it, as she confessed a while back.
Featured Image VIA
Fair play to her I guess – when you're 49 years old and look this good, you may as well show it off: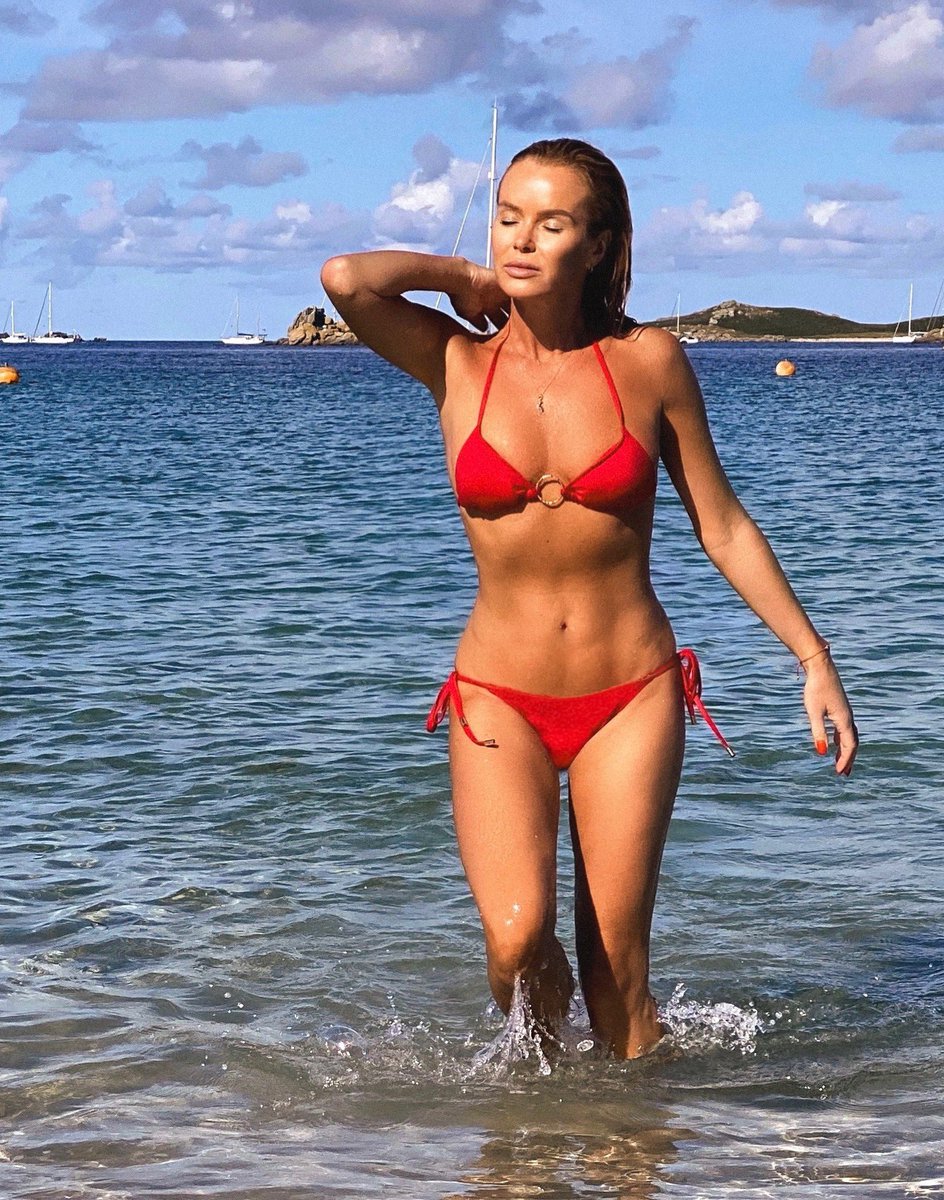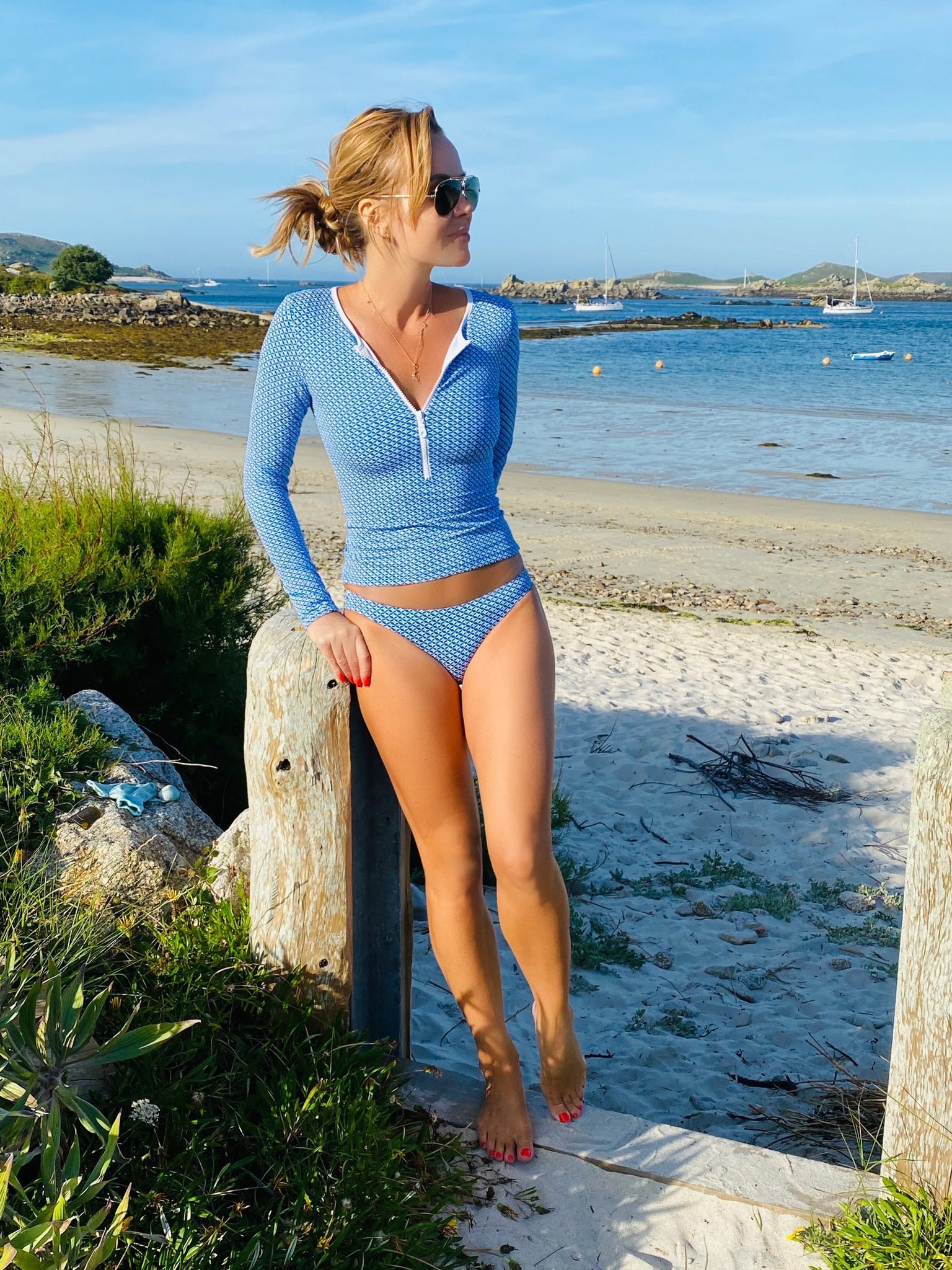 As is standard every time Amanda Holden shares these sorts of pics – the drooling weirdos and jokers of Twitter came out in full force: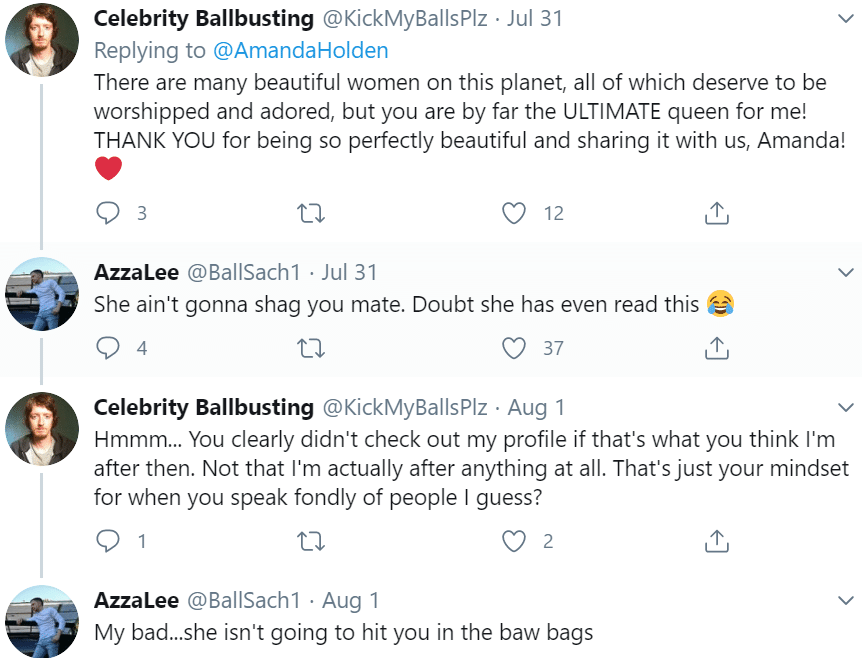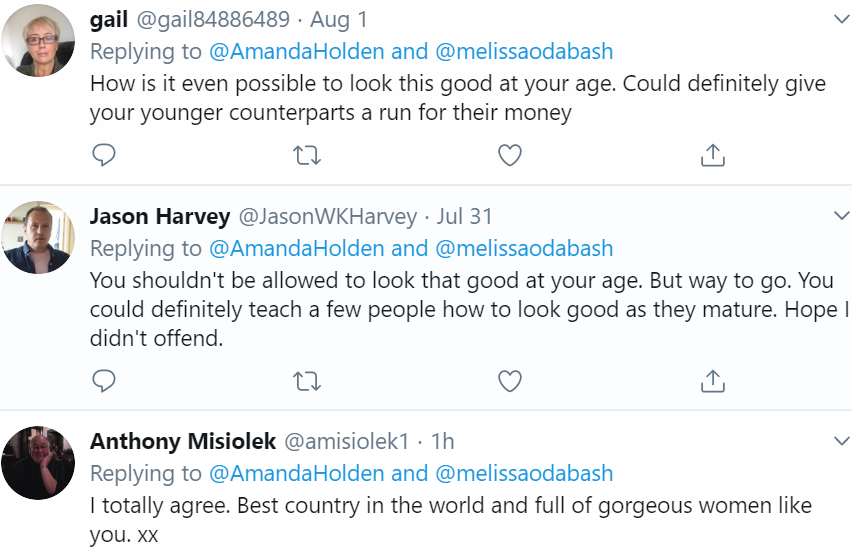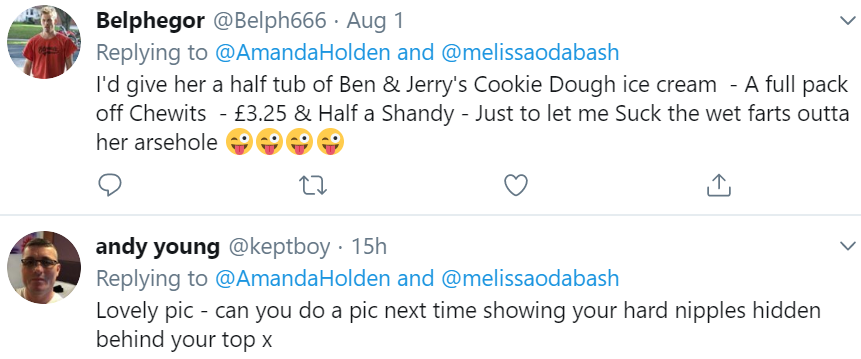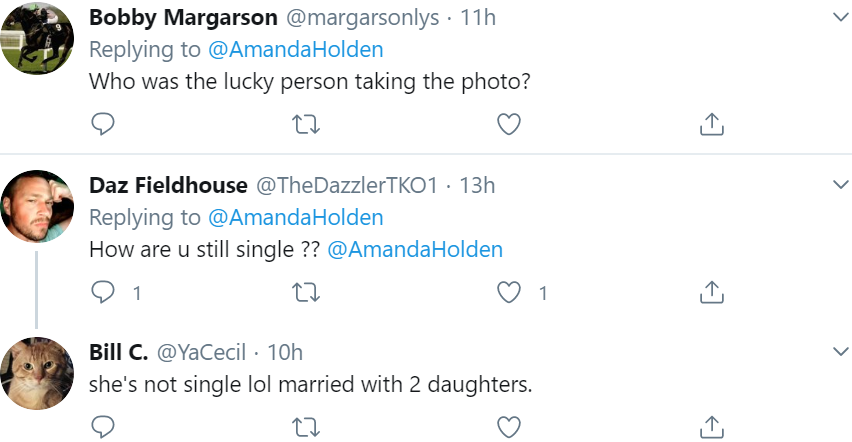 Wow. Just wow. Can just imagine Amanda Holden going through those comments and pissing herself laughing. What I will never understand is how so many people are happy to comment this stuff under their real names and profile pics on display. Do they realise that their comments are visible to literally everybody on Twitter?
Naturally, someone dug this Les Dennis meme out as well, which is what happens every time Amanda sets off a Twitter commenter storm: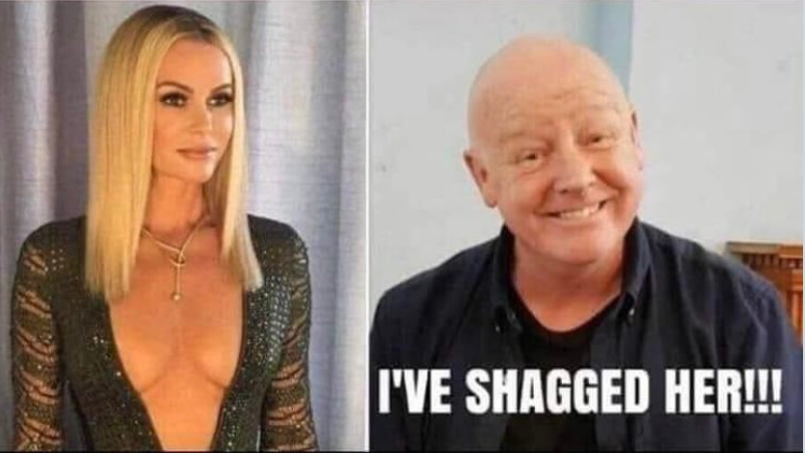 For the time Amanda dressed in skintight PVC for her Morticia Addams Halloween outfit, click HERE. I'm sure you can guess what the reaction to that was online.